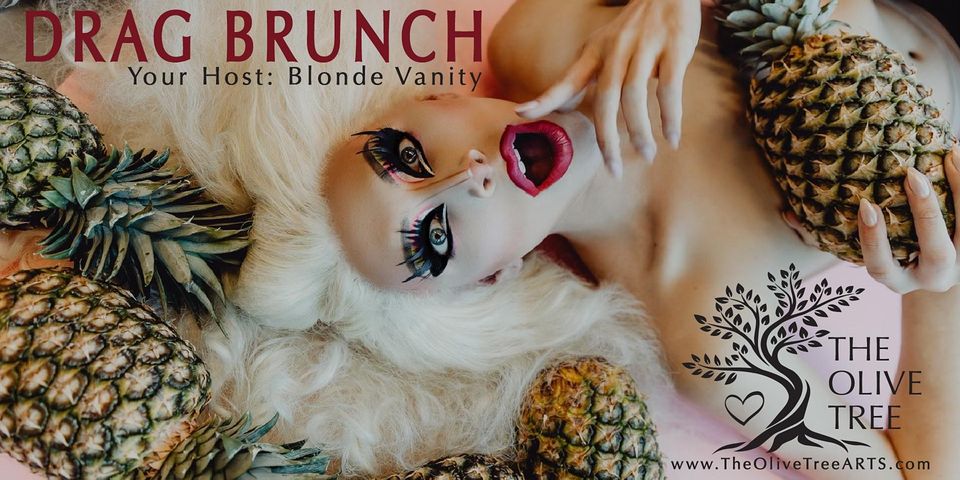 Now, perhaps more than ever before, people from all walks of life need—deserve—a fun, safe place to go where they feel welcomed and comfortable being themselves. Enter The Olive Tree. More specifically, enter The Olive Tree this weekend on Saturday, February 26th, and experience Bellefontaine's first-ever drag brunch. Because, as we all know, life can really be a drag at times. What better way to spice it up than with food, laughter, and a little runway action? Okurrrr!
It's not necessary to have a Ph.D. in drag to know the basics. Whether you're a super fan or a brand-new fan, what you need to know is that drag is all about having a good time. It doesn't matter who you are, what you wear, or what you believe in (though, it had better be Britney Spears!)—drag is for anyone!
Made wildly popular by RuPaul, drag is an exciting, common form of entertainment, depending on where you live, of course. In larger cities, drag shows are more accessible and take place rather frequently. In fact, in cities like New York, Chicago, and Columbus, it's typical to see drag queens in the wild, walking down the street, having a cocktail, living their best lives. To many, drag isn't just a form of entertainment, but a way of life.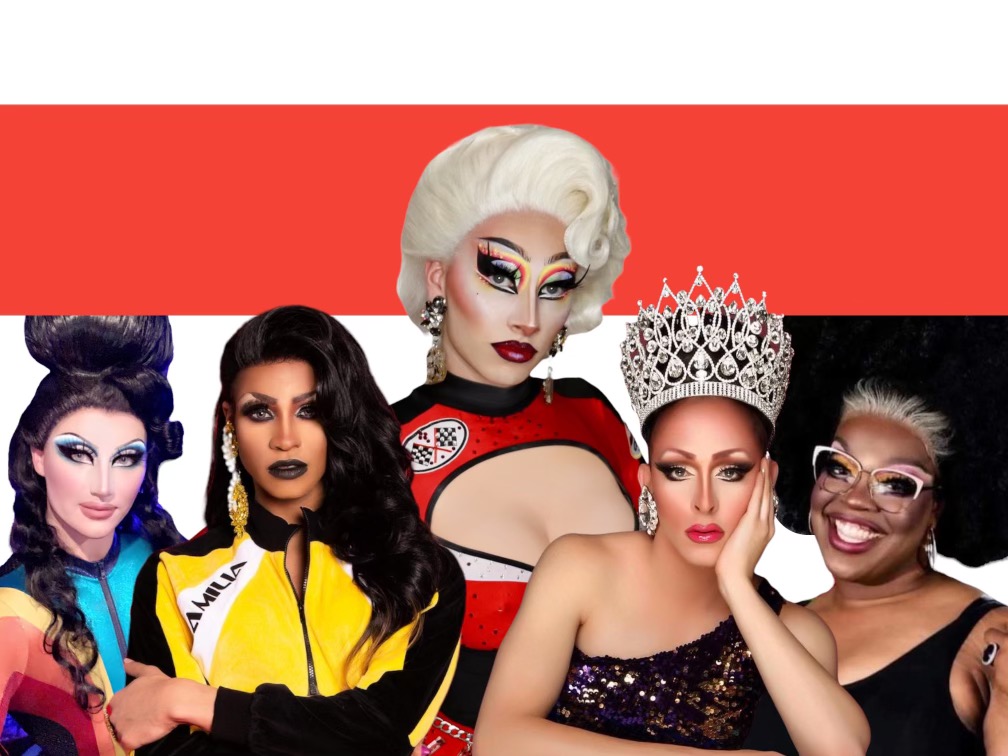 It can actually be argued (again, thanks to RuPaul) that everyone is living in drag. RuPaul once said—sang, too—that "we're all born naked, and the rest is drag." This point is pretty easy to understand, don't you think? We all are born naked, every single one of us. How we choose to present ourselves to the world is our very own, individual version of drag. The clothes we pick out, our hairstyles, personalities, likes and dislikes, quirks . . . It's all drag, baby! It's all part of what makes us unique and special, which is exactly what drag celebrates.
That's why this initial drag brunch in Bellefontaine is so significant. To be fair, it's significant for myriad reasons. Sure, this is a wonderful opportunity for locals to get a taste of big city life without having to leave their backyards. It's also a great, fresh way to enjoy dinner and a show—er, brunch and a show. Still, be it morning, noon, or night, who doesn't love food and theatrics? And when combined, child, that's just good business.
Yet, when you strip the event down, take away the glamor, glitter, and over-the-top ridiculousness that are all prerequisites for a successful drag show, what you're left with is an open, inviting, judge-free zone to be whatever you want to be.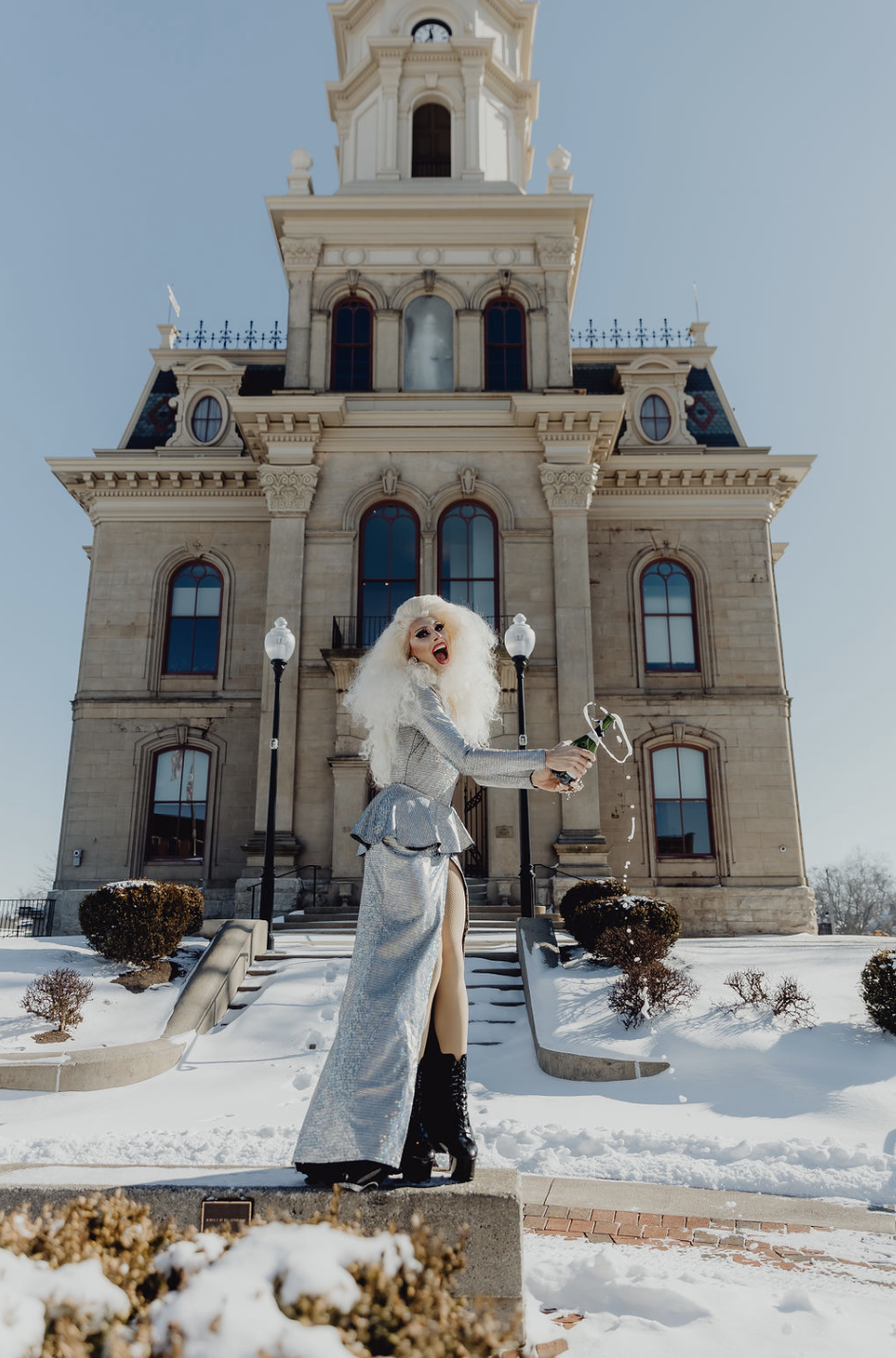 We have Tyler Berry, owner of The Olive Tree, to thank for this. By choosing to put on and host a drag brunch, Bellefontaine's first (yes, it bears repeating), he's providing a much-needed avenue for those who may feel different or lost, alone, even confused. Because, at a drag show, there is no right or wrong. Remember, all are encouraged to join.
Unless you don't believe in tipping! Word to the wise: Bring your dolla, dolla bills on Saturday. The drag queens will be there to perform, but they're also there to werk! And trust, they want that money, honey.
Special shout out to Beighliebird Photography for the fierce photos and to Life Recovery Catering, a program through the Champaign County Recovery Zone, for providing a delicious brunch.
To find out more about The Olive Tree, click here. Unfortunately, both drag shows are sold out this weekend. However, keep those eyes peeled. This may just be the start of something special (and ongoing) for Bellefontaine, Ohio.