Small-town love. Farm-bred beliefs. And a keen sense of what makes a business work … even in the worst of times.
Those are some of the key values that Eli Wagler and Jacob Badenhop have relied on to help small business owners in Bellefontaine weather the COVID-19 storm.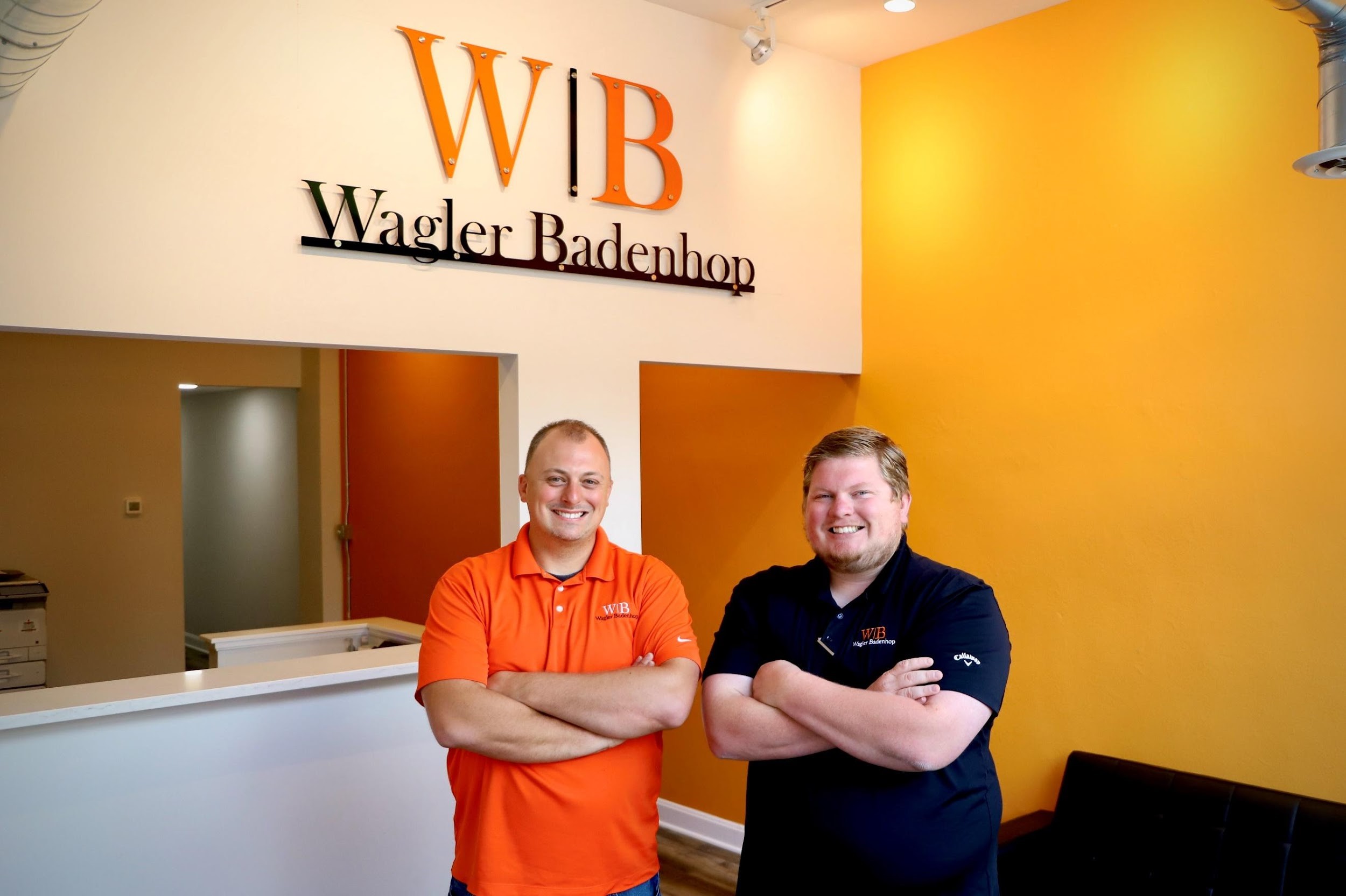 The two long-time friends and colleagues own Wagler Badenhop, a professional services firm that traditionally has focused on accounting and tax services, and industry expertise for agriculture and small-town businesses.
"Our 'why' has always been the love of helping small businesses grow because they drive the town," explained Eli. "When small businesses succeed, towns succeed, too."
But this year has been a bit different. Last spring, the two – with offices in Bellefontaine, Richwood and Upper Sandusky – were just breathing a sigh of relief as they wrapped up the busy tax season. "Then COVID hit," said Jacob, "and our business owners were scared. They were asking, what do we do? How do we adapt to this? We had to help them figure it out … and fast."
So the two met with Small Nation's team to set priorities and figure out where their skills would pack the biggest punch in assisting Bellefontaine's small business and restaurant owners through the chaos.
Business owners like Iron City Sports Bar's Matt Brown. "When COVID hit, we knew we had to get on board. It forced us to adapt and pivot to a new reality in the restaurant business," he said. "Right away we consulted with Eli and Jacob to set priorities and make changes."
Wagler Badenhop helped Brown take a hard look at his relatively new restaurant, and make the difficult – but ultimately wise – decision to temporarily close in order to regroup. They also jumped in to help him apply for federal loans that would help keep his restaurant afloat.
"We helped him, and other business owners understand and navigate the SBA (Small Business Administration) loan systems and processing for PPP and EIDL loans," explained Eli. "Things were changing by the day and there was a lot of misinformation. Helping business owners navigate the resources was important."
Best of all, Wagler Badenhop offered crucial guidance to their small business clients at no charge. "That's the farmers in us. If your neighbor needs help, you help," said Jacob, who grew up on a farm and still runs a 2,500-acre row-crop farm. "We wanted to take the burden off our clients so they could concentrate on getting back to doing business the best way possible."
For Brown, that was a blessing and a relief. "My skill set is in operations. The loan paperwork and applying through local lenders were outside my realm of experience," he said.
With Wagler Badenhop's guidance, Brown was able to secure the loans. And while the restaurant was closed for a few weeks, he put a whole slew of fresh processes in place, equipping Iron City with a new division dedicated to carry-out and delivery. Examining HR and payroll processes. And making sure everything was done with current regulations in place to protect both employees and customers.
"We had not been offering carry out or delivery. Who would have ever thought that ordering a burger or steak to be delivered would catch on?" he said. But it did, and continues to be a "strong arm" of his business. With Wagler Badenhop's help and ongoing community support, Brown has been able to sustain – and even grow — his business.
"COVID forced us to change," Brown said. "By May, we were able to offer everyone their jobs back, and actually hired for new positions because we've been able to grow. And with Eli and Jacob's help, we are now prepared to sustain another blow if we ever have to.
"Today, our business is stronger than ever."