After this year, we think it's safe to say we need a little Christmas right this very minute. It's a season known for happiness and cheer, for good tidings to bring to you and your kin, for everyone dancing merrily, in a new old-fashioned way (with six feet of distance and with masks, of course).  These are all the things the end of 2020 needs, and we are ready for all the Christmas we can get.
Even with all that Christmas spirit in the air, we know it's also a stressful time of year. Shopping for friends and family can be challenging. You love them, but you don't always love to buy for them. Which is why we're here to take the pressure off your shoulders with a local shopping guide to Ohio's most lovable downtown! No matter whose gift you still need, Bellefontaine has it and we're your guide to tell you all about it and lead you to it.

Santa may have his little helpers, but you have us, your local helpers.
We talk a lot about shopping small around here; we kind of love it. It's one of the characteristics that make Bellefontaine the most lovable town that it's known to be. Our small businesses are run by passionate individuals who wish to continue progressing our downtown revitalization and we want to play our part in keeping their passions fueled. The success as a small business depends on the customers. Which is why we're shopping small all season long and think you'll love it, too.
Downtown Bellefontaine has 26 specialty shops, 3 antique stores, 8 award-winning restaurants, 3 coffee shops, and one local brewery. If that's not enough, they're all within walking distance so you can make your list, check it twice, and knock out those gifts in one day. Whether you need the latest style trends for the fashionista in your life or just some really great beer for that craft beer enthusiast, all your solutions can be found downtown. Who's ready to start shopping?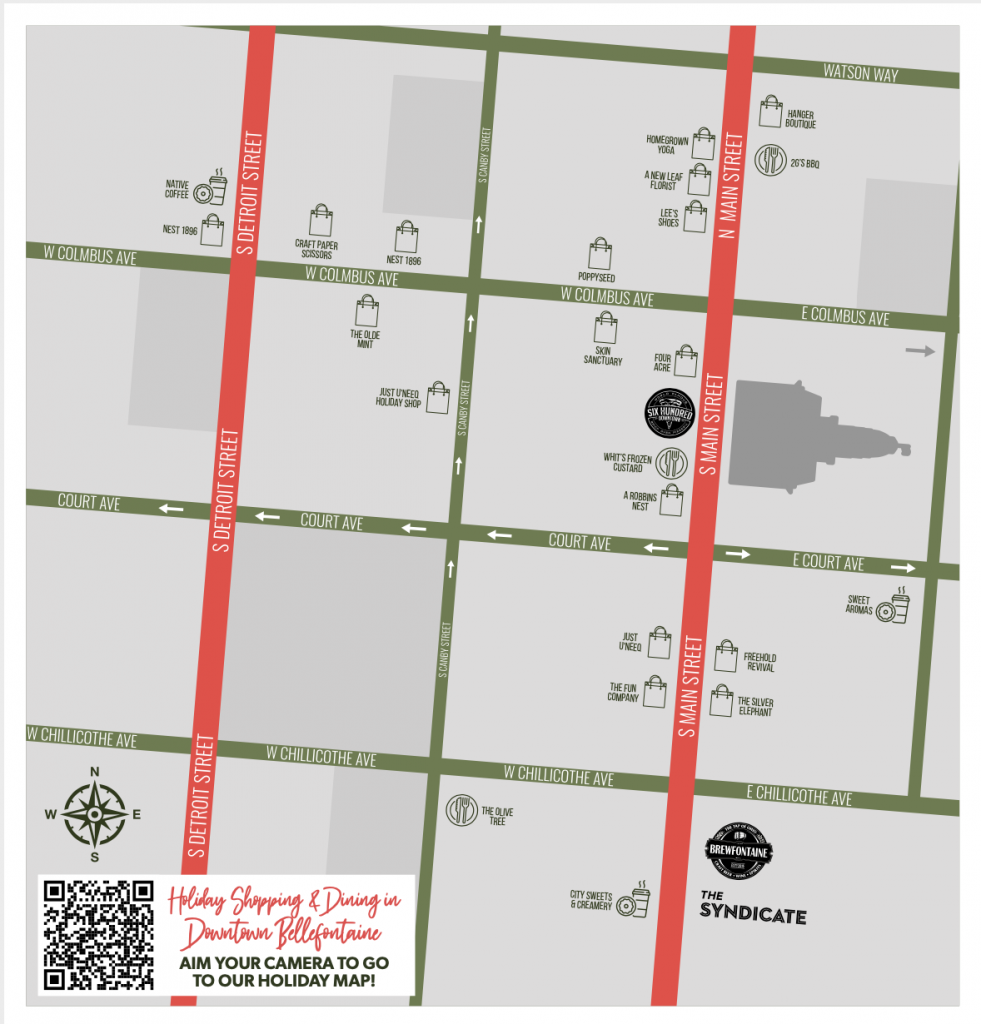 We just want to re-emphasize one more time: 26 specialty shops and 3 antique stores. Now that's a big deal. From clothes and shoes to toys and games to home décor, vintage and more, you can find it in our small town. Each shop has something different, something you can't quite find anywhere else, something that will make your loved one's face light up with a smile Christmas morning. Our local shops and their products are as unique and amazing as the owners themselves.
Why is shopping small so great, you might ask? Because what lies behind store doors. When the products are as quality as the people, you can't beat that shopping experience.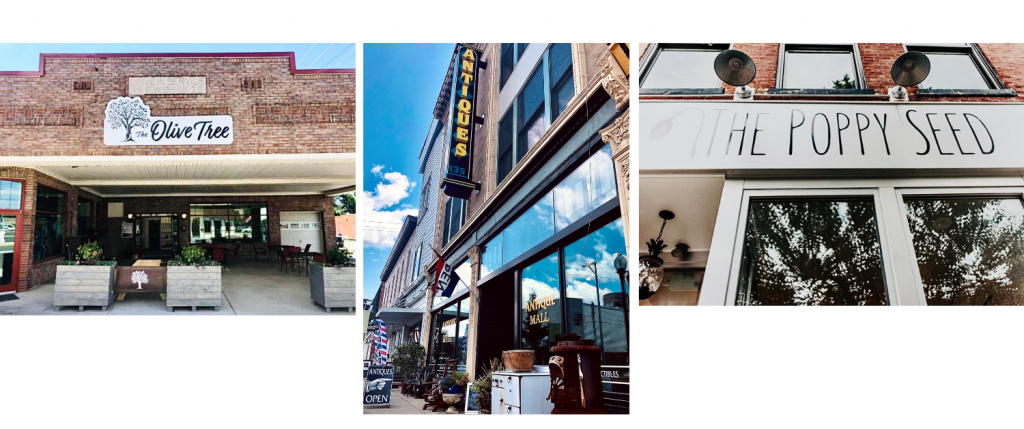 Need a break as you take on Santa's role for the day? Stop in at one of our many restaurants and treat yourself to a well-deserved drink and meal or a midday snack of creamy custard or donuts. But wait, don't let yourself be the only one to enjoy such an experience. Many of our award-winning restaurants offer gift cards— the perfect stocking stuffers and a surefire way to give the gift of a good time.
Want to also represent your love for local as you're indulging in the most flavorsome food? Check out all the merch our restaurants have! We know you (and whoever your other giftee may be) will look fantastic supporting the small businesses that make this town thrive and stomachs satisfied.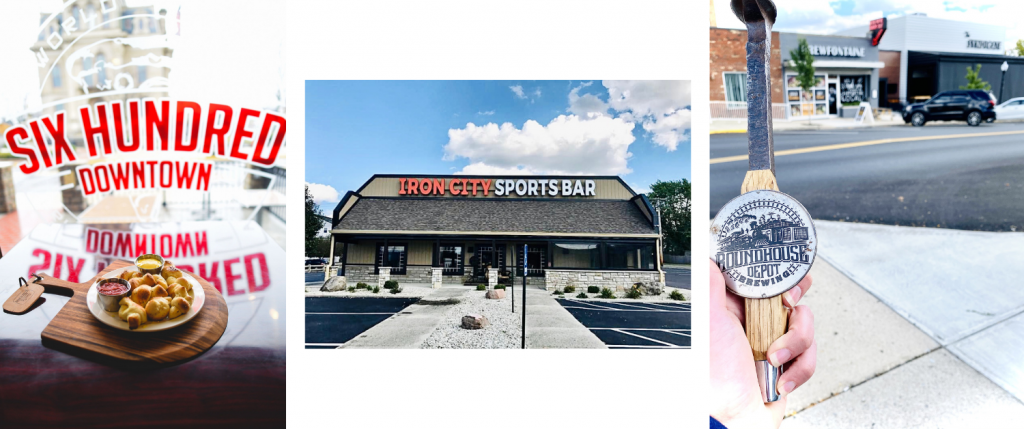 As you're dashing through the snow on that one-horse open sleigh, possibly jingling all the way, you can feel good that you found some of the best gifts for the best people in your life. Better yet? You showed your love for local and shopped small. So, let's turn on that Christmas cheer and make downtown Bellefontaine merry and bright!