Around here, our philosophy is out with the new and in with the old – vintage is on trend.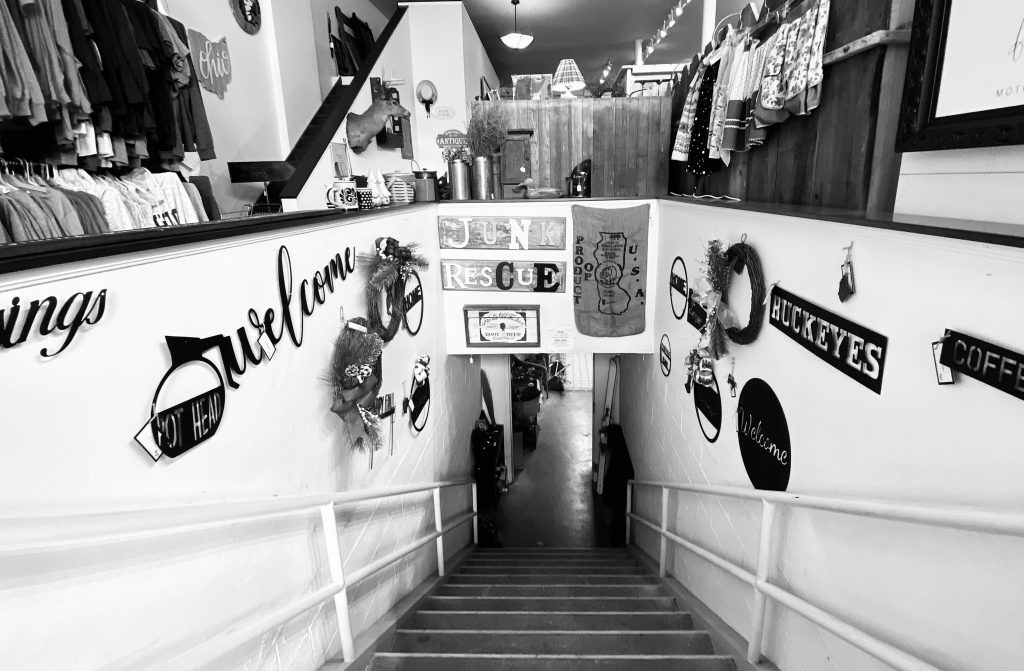 Repurposing is the latest and greatest hot topic. It is the process by which an object with one use value is transformed or modified to an object with an alternative use value. Some call this concept "trash to treasures;" however, we're calling it "junk to gems." Hidden gems to be exact.
We recently started our latest blog series, Hidden Gems: the not-so-secret series, where we uncover buried treasures downtown Bellefontaine has to offer, letting you in on the secret fortunes that have earned our small town such a title of the "most lovable" in all Ohio. We are always welcoming new members to our Off the Map Club and are excited to keep spreading the wealth of our small-town love.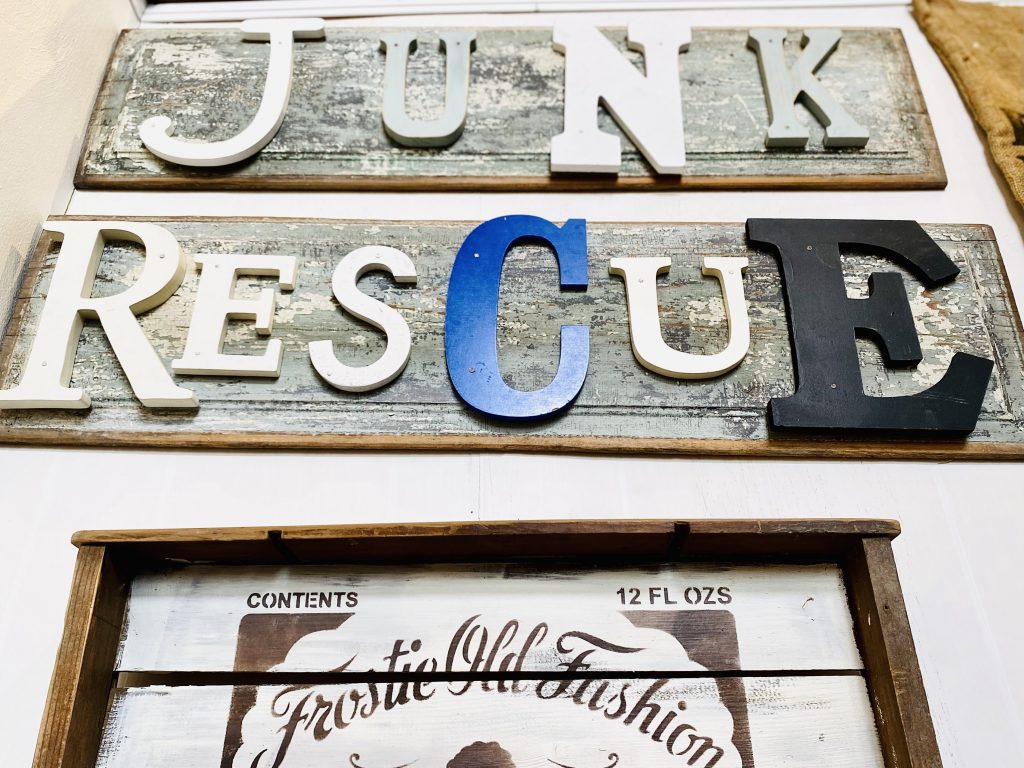 On today's quest, we're exploring the off-the-map gold located at Nest 1896.
Old product. New life.
Nest 1896 is a farmhouse-inspired boutique, housed in a renovated historic building dating back to 1896 in downtown Bellefontaine. Power couple, Kathleen and Darin Robinaugh, opened Nest in May of 2017 and have seen incredible growth since their beginning days. They believe, "vintage is 'green' and locally-made is best." Nest 1896 provides a place for over 50 small businesses to sell their items with low overhead.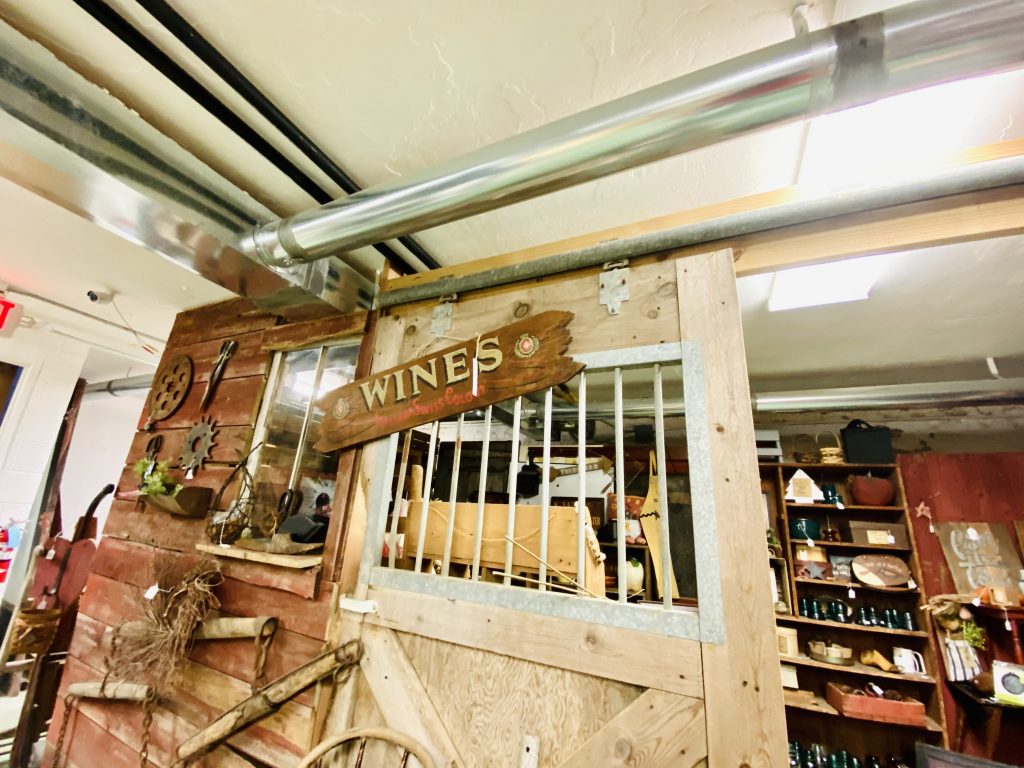 Though it is adored by locals and out-of-towners, Nest has a hidden gem that has remained unbeknownst to many, until now…
Welcome to The Junkyard!
Located on the first floor within their basement, The Junkyard features vintage items, as well as architectural salvage and project pieces. It's every antique enthusiast's dream. And if you love to recycle and recover old items and bring them back to life, you'll spend countless hours finding your ideal buried treasures. From furniture to décor to art pieces and old-fashioned signs, The Junkyard is exactly what you need when you're on the hunt for junk you can repurpose into gems. You may not know what treasures await you, but you'll come out with the finest gold and the richest feelings of satisfaction. That's a treasure you can't put a value on.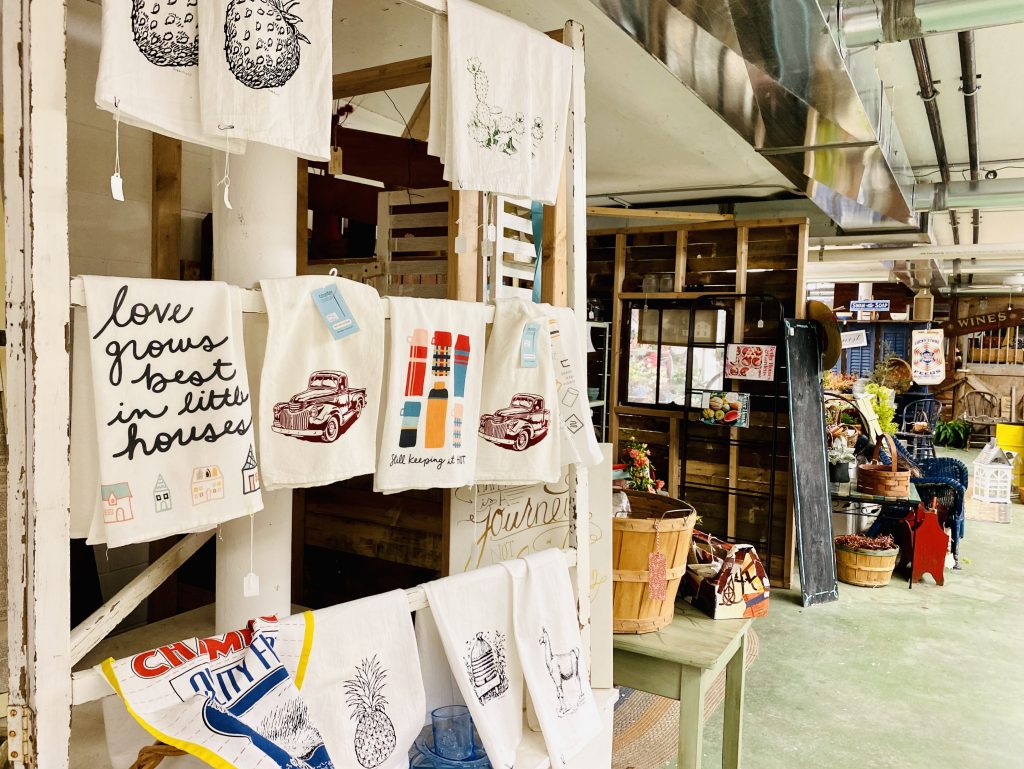 Antiques have always been and will continue to be irreplaceable. Not only are they unique pieces you can't find just anywhere, but they are sustainable and help make positive changes for our environment. Shops such as Nest 1896 that feature merits like The Junkyard keep the beauty of thrifting and antiquing alive. These local gems provide a continuous wealth to our downtown.
Sometimes the best treasures are found when you steer off the map. The question is, what fortunes are you ready to uncover?