Bellefontaine Comes Together to Light the City Pink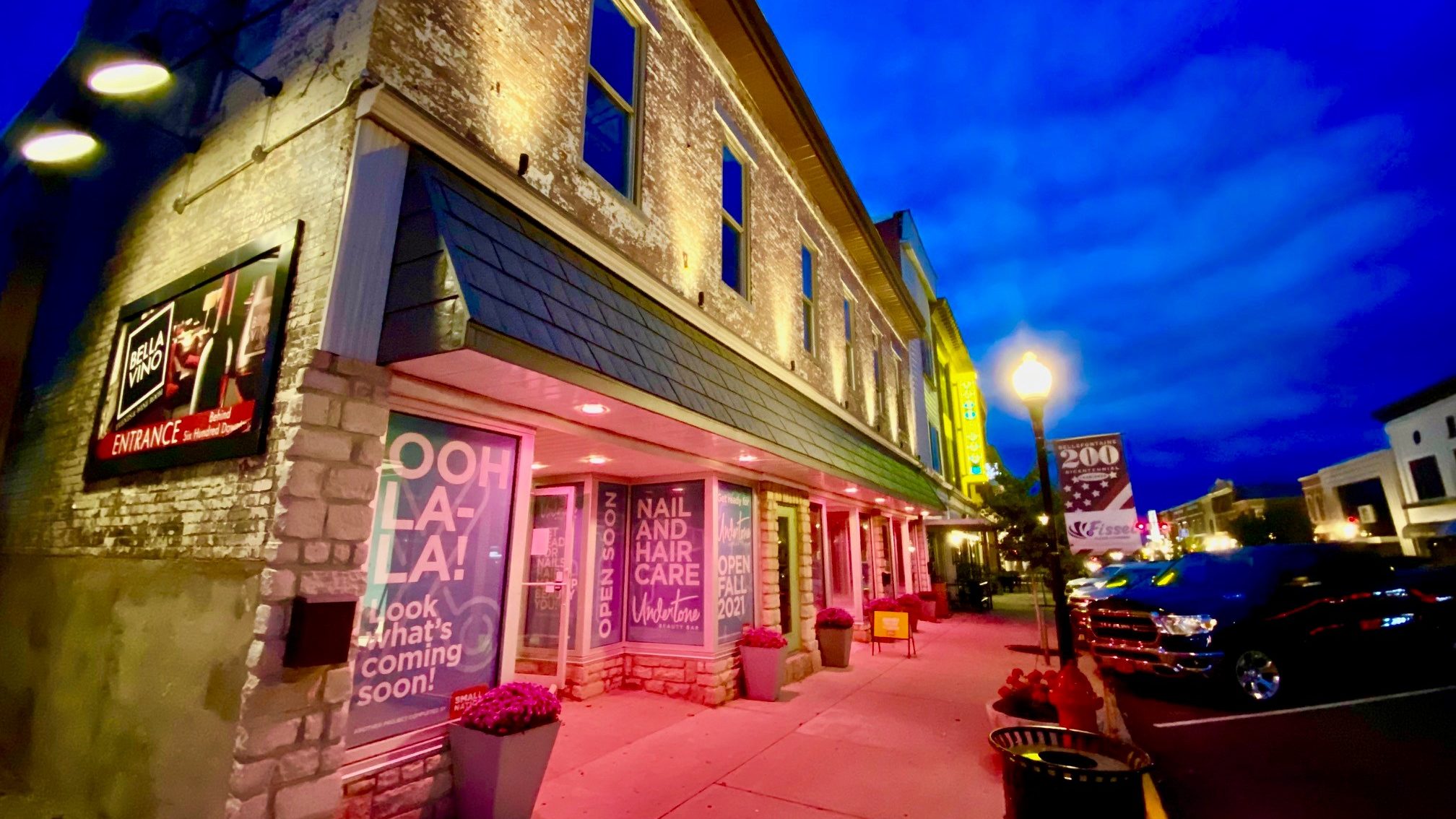 If you've driven through Downtown Bellefontaine at night recently, you've likely noticed something a little different . . . something a little pinker. It's by no accident, either, but by planning, hard work, and togetherness.
As many are already aware, October is an important month: Breast Cancer Awareness Month. This year, the City of Bellefontaine is proudly participating in a "pink out," and everyone is invited and encouraged to join.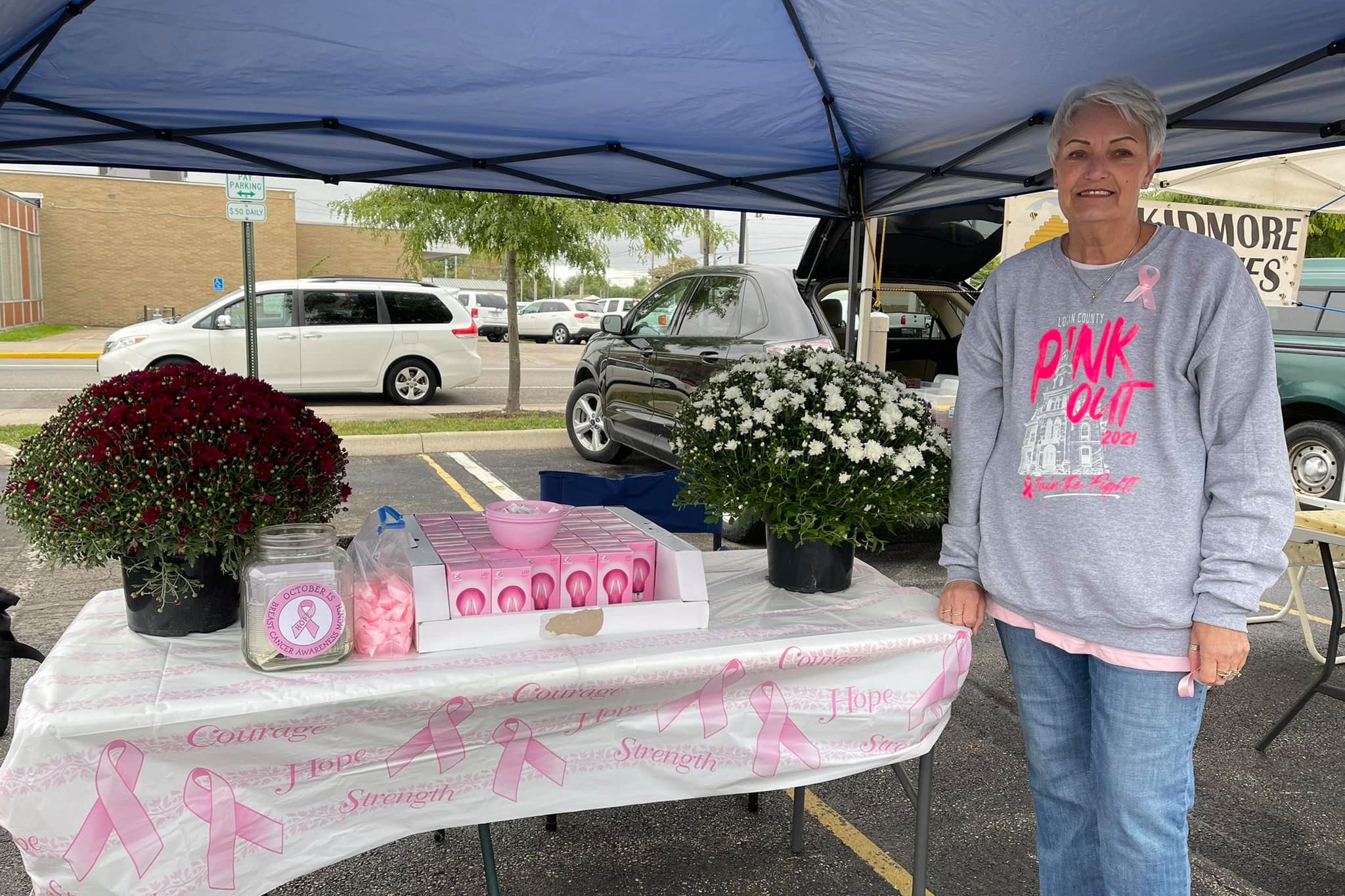 Organized by local breast cancer survivor, Roni Lile, B-Town Pink Out is a nonprofit organization with one simple goal: to raise awareness for breast cancer by pinking out Downtown Bellefontaine, Ohio. As such, during the entire month, the courthouse, fountain, city building, municipal building, and sheriff's department will all be lit up with pink lights to show their support.
And they're not the only ones showing it!
Throughout October, myriad businesses including City Sweets & Creamery, Don's Downtown Diner, Iron City Sports Bar, and Bobber's Drive-thru and Restaurant at the Lake will be running promotions and donating all proceeds to the Logan County Cancer Society. Even Brewfontaine has changed the shape of its signature pretzels to reflect a cancer ribbon.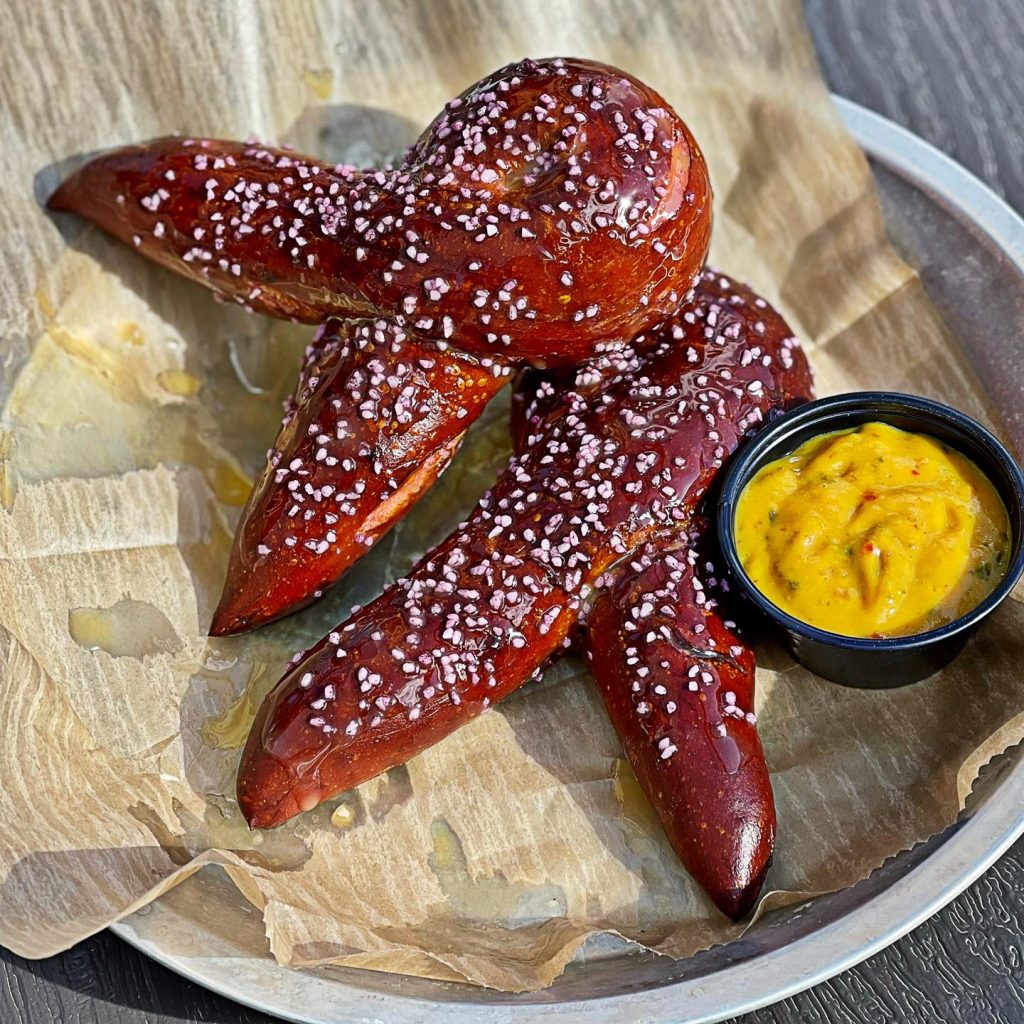 According to the National Breast Cancer Foundation, Inc., in 2021, an estimated 281, 550 new cases of invasive breast cancer will be diagnosed in women in the United States, as well as 48, 290 new cases of non-invasive breast cancer. Except for skin cancer, breast cancer is the most common cancer in American women, and this year, approximately 30 percent of all new women's cancer diagnoses will be breast cancer.
Additionally, 1 in 8 women in the US will be diagnosed with breast cancer in her lifetime, and just this year alone, it's been estimated that 43, 600 women will die from breast cancer.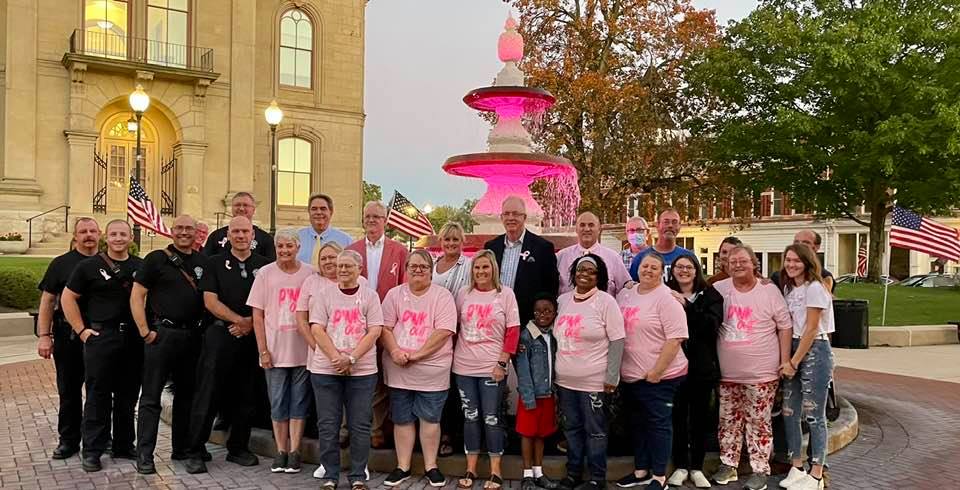 The pink out officially kicked off on Tuesday, September 28th, at the fountain in front of the courthouse. Mayor Ben Stahler, who was joined by Logan County Commissioners Paul Benedetti, Mark Robinson, and Joe Antram, presented a proclamation to celebrate this introductory event. Then, on Friday, October 2nd, citizens were able to pick up pink lightbulbs—for free—at the Logan County Fairgrounds.
When asked about the community support, Lile said, "It's been amazing."
That is the positive takeaway, the shining light—or, in this specific case, the pink light—to the devastation that is breast cancer: the community has come together to show its support in a time of need. In fact, it's during these distinct times when it's not only inspiring to be part of a small, local community such as Bellefontaine, but also easy to be proud to be a member.
Small Nation showing their support by helping light up Columbus Ave PINK! When strolling along you'll notice Hi-Point Nutrition, Undertone Beauty Bar, and Choice Properties all lit up pink!
For more information about B-Town Pink Out, please visit the nonprofit organization's Facebook page. And remember, breast cancer can be detected early and treated effectively. As such, it is recommended to get a mammogram every year starting at the age of 40—early detection is key.