Annual Downtown Bellefontaine Pumpkin Walk a Huge Success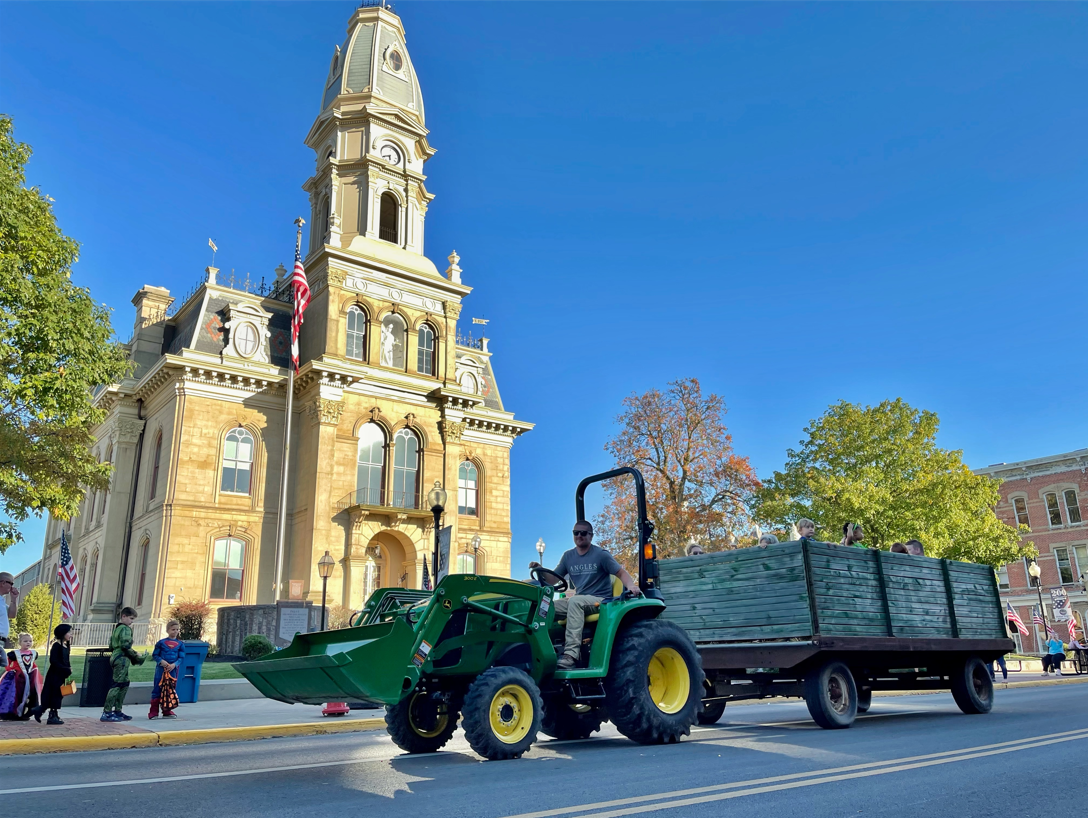 Thousands gathered downtown earlier this month for the annual Pumpkin Walk in Downtown Bellefontaine, enjoying local food, fun fall activities, and trick-or-treating for the little ones. This yearly event put on by the Downtown Bellefontaine Partnership for First Fridays featured hayrides, games, cotton candy, photo booths, amazing costumes, bowling, cider, popcorn and lots of amazing memories.
Downtown businesses were decked out in Disney/Pixar displays and hosted trick-or-treat. Students from the Bellefontaine High School Art Department, led by art instructor Melanie Antram Ingraham, collaborated with local business owners to design and decorate their storefronts for the event. The students worked with Craft, Paper, Scissors to create large-scale murals that added a Bellefontaine and autumn twist to classic Disney characters.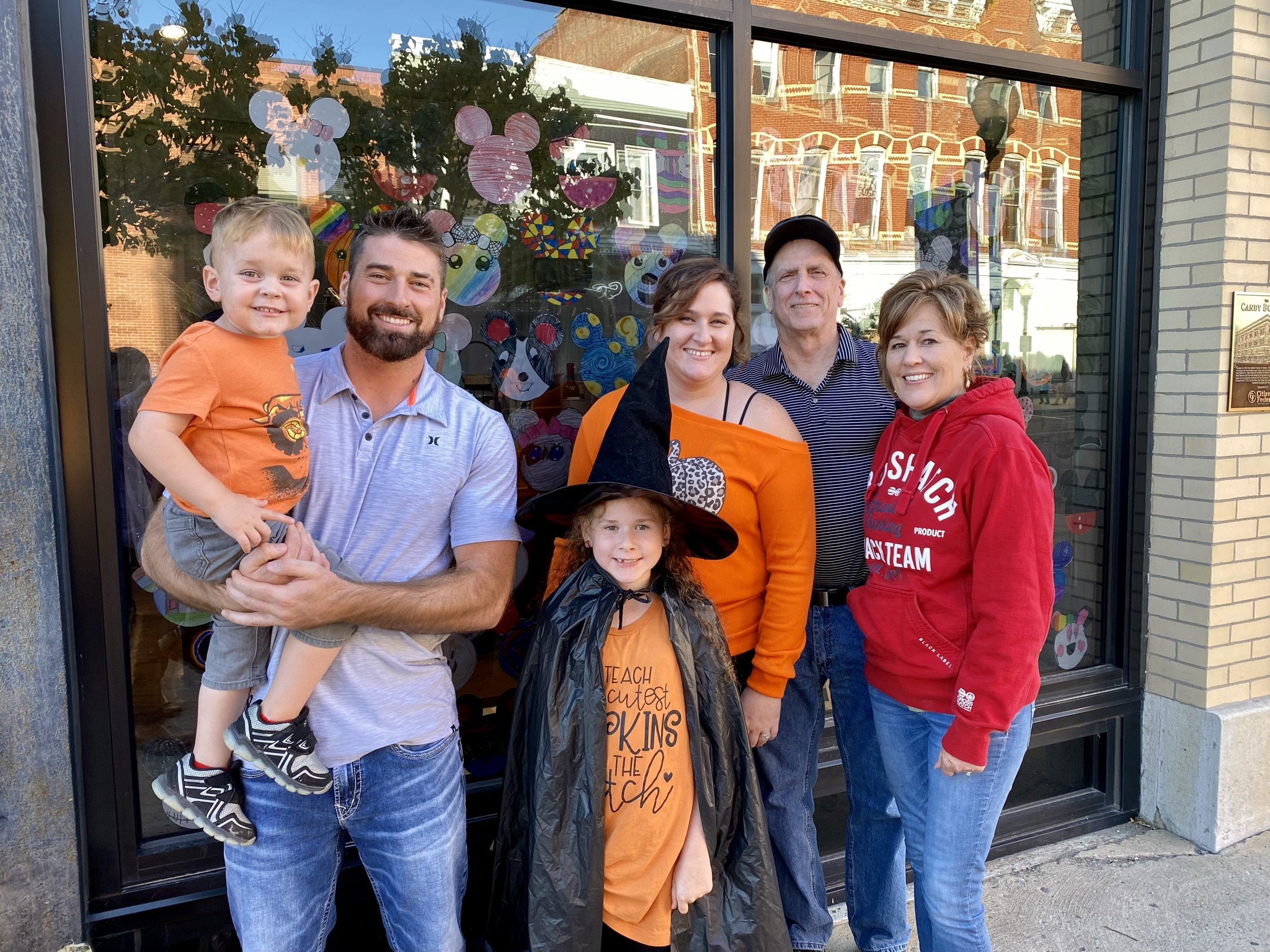 Katie Cooper, Executive Director of the Downtown Bellefontaine Partnership, said that it was amazing to see the community come together for the Pumpkin Walk. "It's always so fun to host an event that caters to every age group and the Pumpkin Walk is definitely one of those special events. We're already excited to do it again next year," said Cooper.
Richwood Bank, The Fun Company, Ameriprise, Four Acre Clothing Co., and The Olive Tree all had fun, Halloween-themed activities set up. The Photo Booth provided free spooky photoshoots and Putt & Play hosted a special glow-in-the-dark putt night.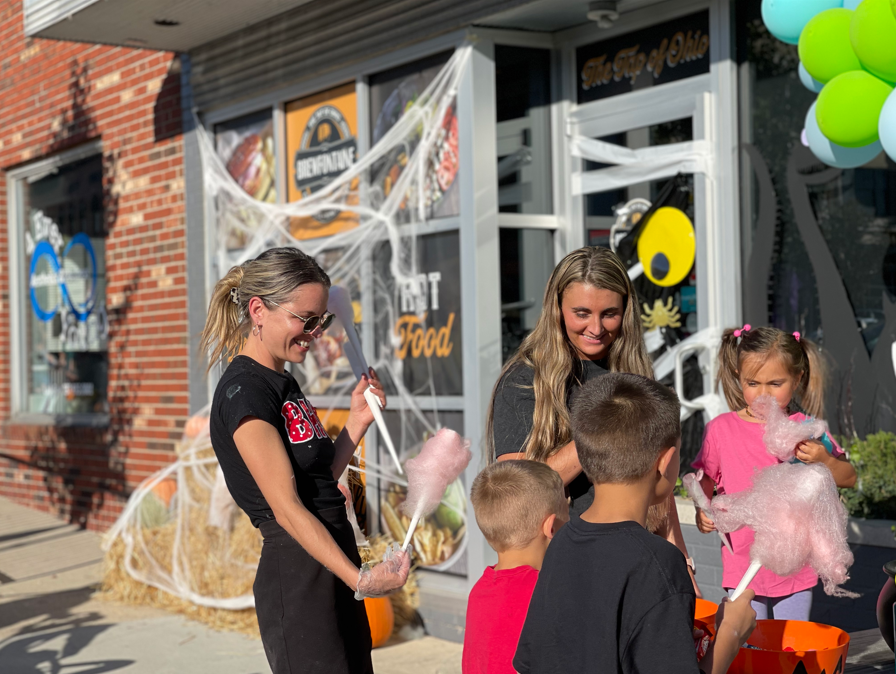 Hayrides down Main Street and a straw maze downtown were provided by Angle's Nursery & Landscaping. Proceeds from these fall attractions were donated to the United Way of Logan County and UW's efforts to reach $1,000,000 in donations for the fourth year in a row. Angle's also had pumpkins and mums for sale.
"The event was an overwhelming success," commented Mayor of Bellefontaine Ben Stahler. "As a mayor, it's great to see the sidewalks filled with families and the shops all staying open to accommodate the event. As a grandfather, I simply enjoyed holding the hands of my grandchildren and being part of this festive event. It didn't hurt that the weather was picture perfect as well! A big shout out to the Downtown Bellefontaine Partnership for another successful event."
The next First Fridays event kicks off the holiday season with the Holiday Open House beginning Friday, November 5, and lasting throughout the weekend. All First Friday events are sponsored by Mary Rutan Hospital.