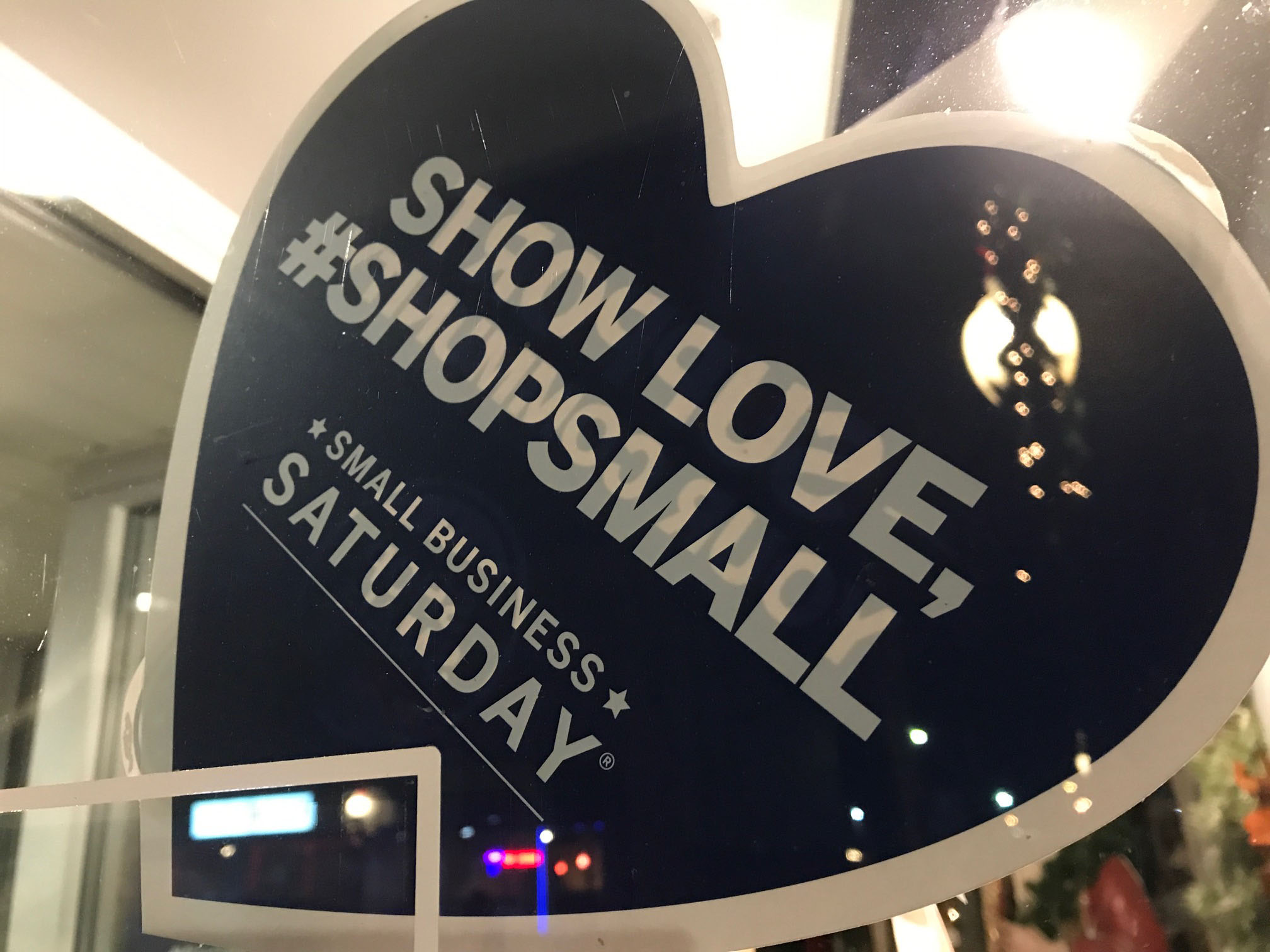 Do you hear what we hear? That's right: It's the sound of you saving time, money, and energy this holiday season thanks to Small Business Saturday. Yes, Small Business Saturday is coming! Do you plan on participating this year?
Originally founded in 2010 by American Express, Small Business Saturday is a great way to create awareness for small businesses throughout the community and get more customers into local stores. However, this shopping and social event isn't solely for business owners, but for you—the consumer—too!
You see, every single store, restaurant, and boutique in Downtown Bellefontaine will be offering some sort of deal or savings on November 27th (Small Business Saturday). The best part: these deals and savings last all day long! Forget about leaving your family on Thanksgiving night or waiting outside in the cold at 5 AM to buy gifts. Yep, skip the hassle and stress of Black Friday and shop that Saturday instead. We guarantee you'll be so happy you did!
All I Want for Christmas Is . . .
Do you have a favorite local store? We weren't kidding when we said every establishment in Downtown Bellefontaine is partaking in the festivities of Small Business Saturday. Of course, by "festivities" we mean deals. It's the most wonderful time of the year to shop and save! Are you ready?
Below, we've put together a list of just a handful of places you'll want to check out on November 27th. Whether you've been naughty or nice, everyone deserves the benefits of Small Business Saturday.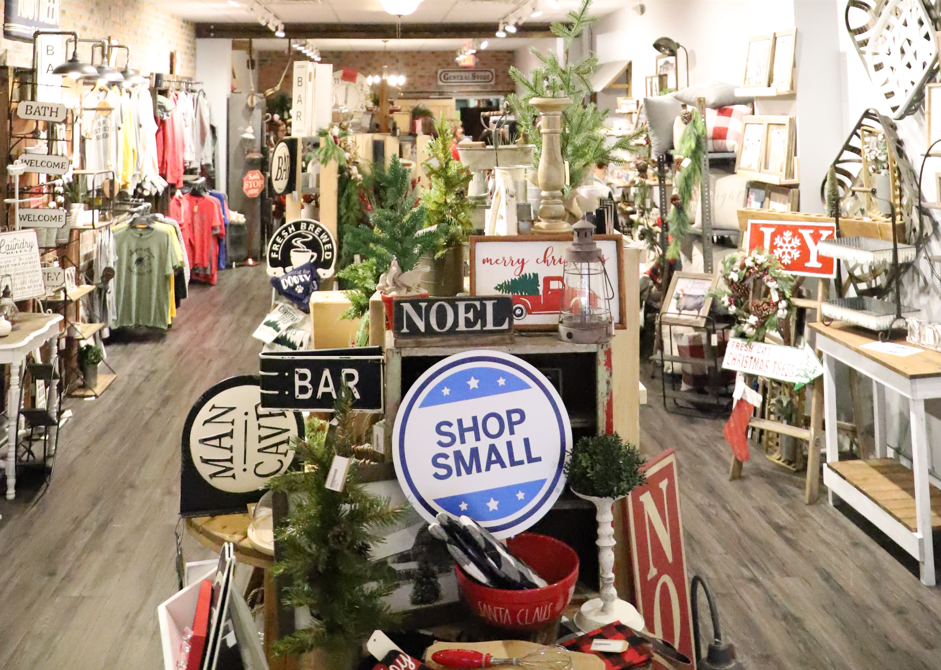 Just U'neeQ
Do you have a special person in your life who loves unique, one-of-a-kind trinkets and knick-knacks? Maybe that person is you. There's no hard rule that says you can't get yourself a little treat while completing your holiday shopping.
Regardless of who you're shopping for, Just U'neeQ offers all sorts of collectibles and goodies. From decorations to stocking stuffers, even candles and kitchenware, this is your one-stop shop for all holiday home goods.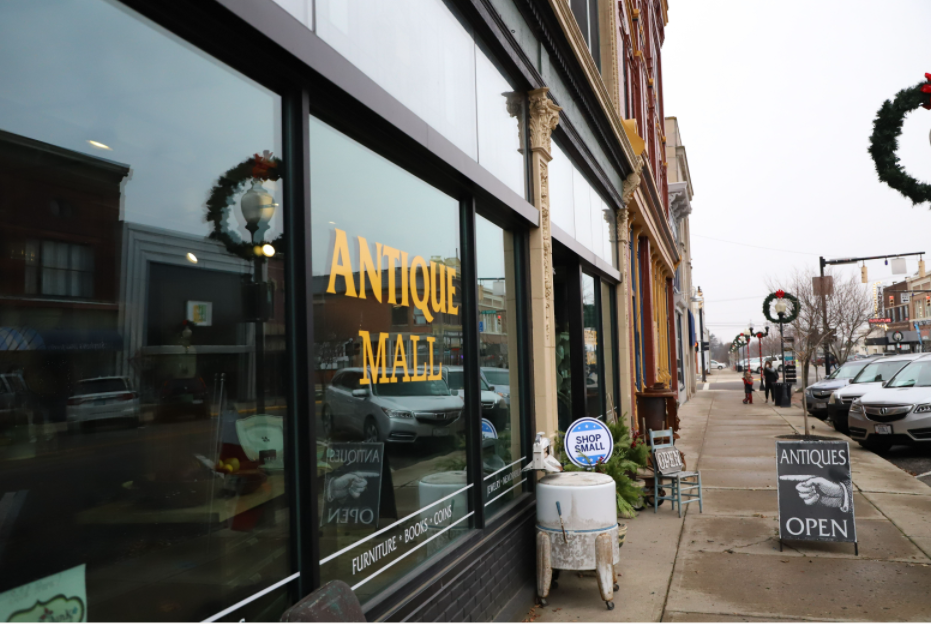 Olde Mint
If antiques give you that holly, jolly feeling, then Old Mint should be one of your destinations on Saturday, November 27th. Here, you'll find a wide variety of gift options, from records to furniture—and everything in between!
Think of Olde Mint as a big treasure chest, where you'll get the chance to hunt for items that are truly meaningful, items you won't be able to find anywhere else. Consider having a little adventure this season. . . You never know what you may find.
Nest 1986
Searching for vintage or handmade keepsakes, décor, or clothing? Stop by Nest 1986 during your shopping outing, where you'll get to explore three floors of 50+ vendors' merchandise. Whatever you want, whatever you need—you'll be sure to locate it here!
Have fun going from store to store, but staying in one, convenient location. You may run into a neighbor or old friend. You may even get all your shopping done in one place, on one day! Talk about a Christmas miracle.
We hope to see you out and about on November 27th—Small Business Saturday 2021. Remember, shopping locally is good for everyone in the community. Besides, who really wants a generic gift that can be purchased at any random chain store?
Impress your mother-in-law, teacher, spouse, or child with something original this year. Something creative. Something from the heart. Something found at Downtown Bellefontaine.