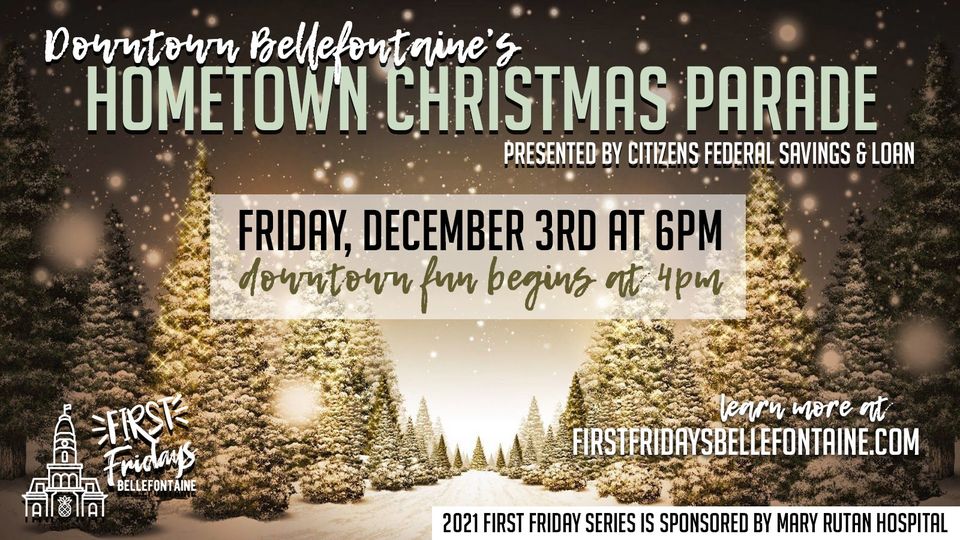 The most wonderful time of the year is upon us. . . Are you ready for it? This Friday, December 3rd, Citizens Federal Savings and Loan welcomes you and your family to a North Pole adventure to help kick off the holiday season.
Who's coming to town? That's right, Santa Claus is coming to town! Hopefully, you've been nice instead of naughty this year. Well, mostly nice. Santa and all his helpers will be in the historic Downtown Bellefontaine area starting at 4 PM to officially get everyone into that special Christmas spirit.
And that's just the beginning! After all, what's a holiday extravaganza without a parade?
The Hometown Christmas Parade will promptly leave the Logan County Fairgrounds at 6 PM and start its journey Downtown. So, make sure you arrive early and get a good spot. Keep your eyes peeled, though, and be careful! Rumor has it that the Grinch may make an appearance. It's hard telling what kind of antics that green, pot-bellied, bitter Grinch has planned for the residents of Whoville—er, Bellefontaine.
Immediately following the parade, the tree lighting will take place, and then you and your family are invited to stop by the photo booth to get a picture taken with Santa Claus himself!
Do you feel like you're walking in a winter wonderland yet?
Additionally, you'll have the opportunity to enjoy a horse-drawn carriage ride and get pictures inside a snow globe. Only someone whose heart is two sizes too small (like the Grinch) wouldn't love this celebration.
If you're unable to attend in person, then be with us in spirit. Shine FM 88.9 will provide parade commentary, as well as festive music. The parade can also be seen on http://peakofohiotv.com/.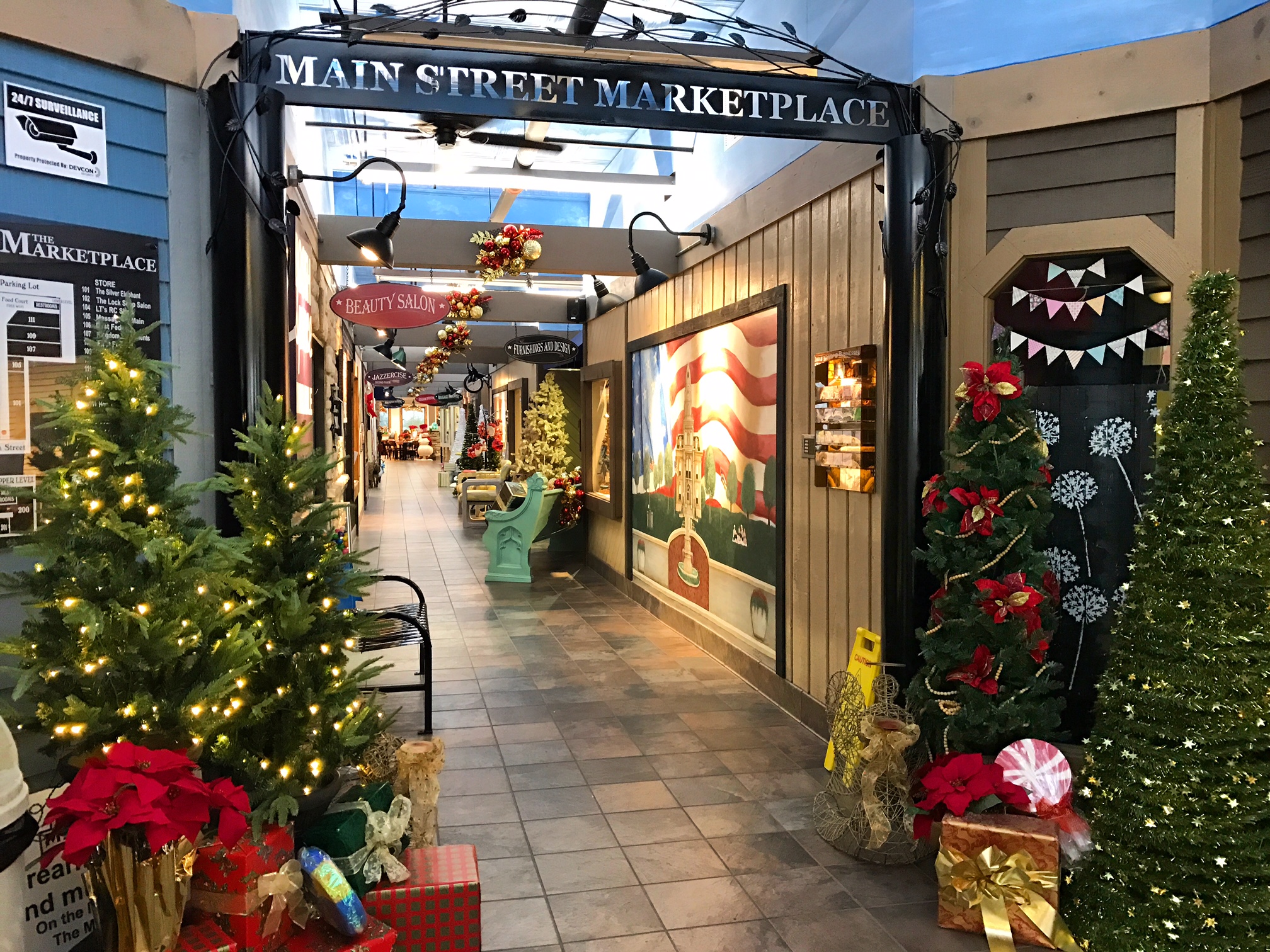 Better yet, you'll have a chance to get some Christmas shopping done! If you were unable to attend Small Business Saturday last weekend, all the stores and boutiques in Downtown Bellefontaine will be open, with associates ready to help you find the ultimate gift for your loved ones.
Chances are, you'll work up an appetite, too!
Stop by one of the many restaurants the area has to offer and enjoy a meal. No matter what you're craving—pizza, burgers, sandwiches, an adult beverage (or two!)—you'll have no trouble finding something delicious. For your convenience and pleasure, there will also be a variety of food trucks ready and eager to serve you.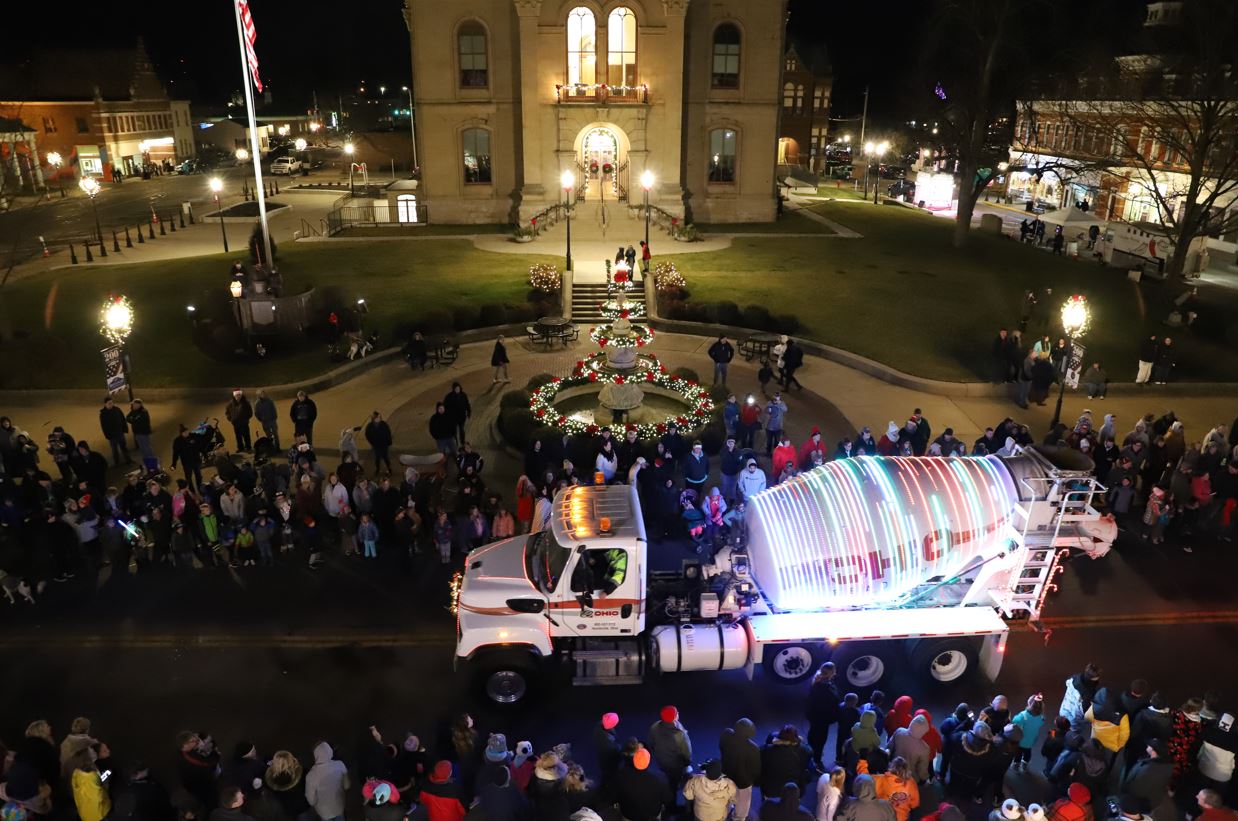 So, will we see you out and about on Friday, December 3rd? Remember, that's what this time of year is for: spending time together, spreading joy and cheer together, simply being together. While it's been a heavy year for so many, we hope you and your family can join the festivities and celebrate with us the true meaning of Christmas.
We want to thank our friends over at Citizens Federal Savings and Loan for helping put together this magical event of the season. We guarantee you won't want to miss Downtown Bellefontaine's Hometown Christmas parade and all the fun that will follow. There's no place like home!