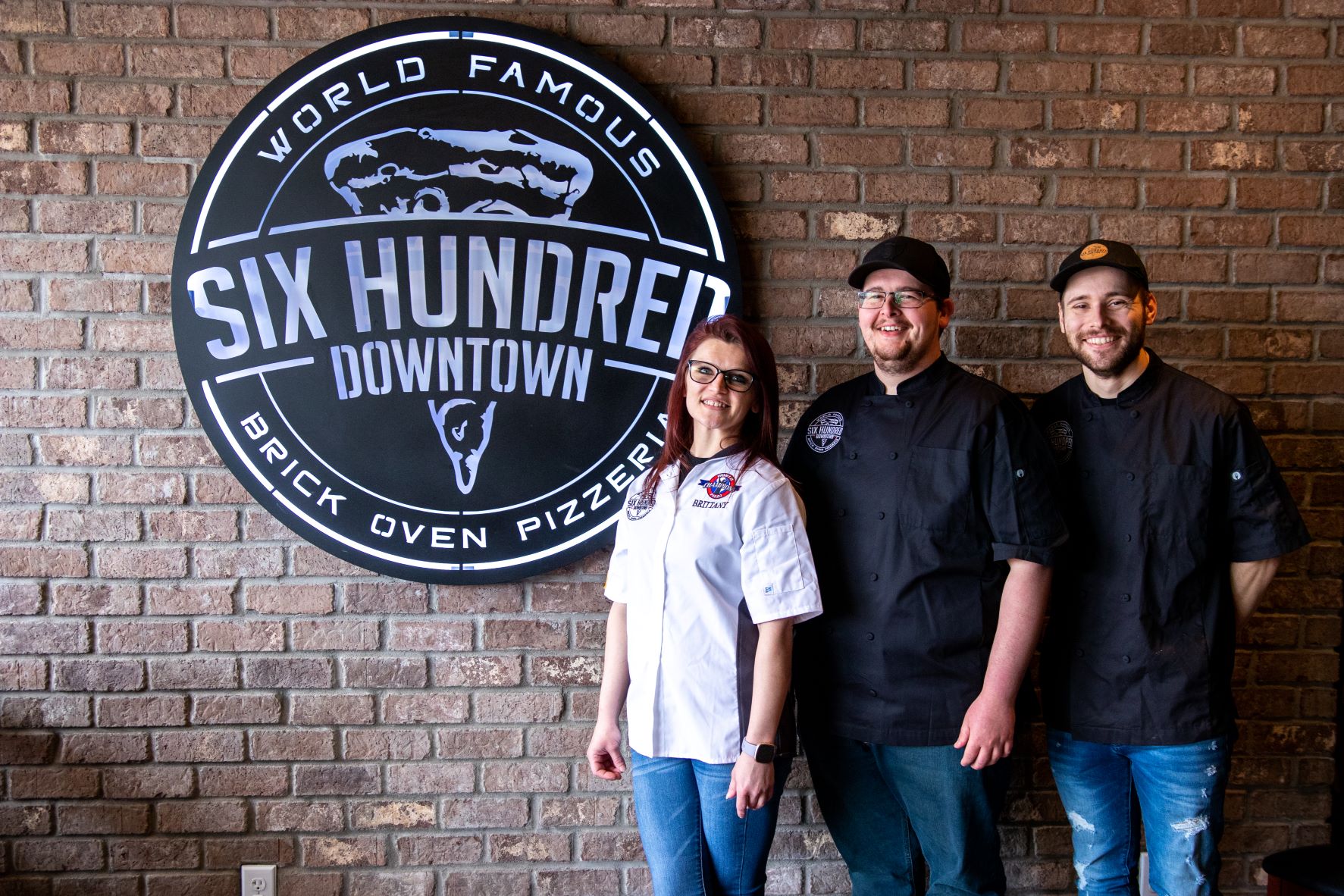 Thin crust, thick crust, store bought, chain, family-owned, red sauce, white sauce…and almost always pepperoni!

Let's be honest, the go to cuisine for Friday nights, Super Bowls, birthday parties, no-time-for-cooking nights and pretty much any American gathering is…pizza! We order it with the biggest question for the crowd being, "what toppings?"

With Americans eating three billion pizzas a year and the average household ordering 40 pizzas a year, to learn that there is an actual annual Pizza Expo and Competition in Las Vegas that brings in tens of thousands of people from all over the world should not have been a surprise, and yet it was!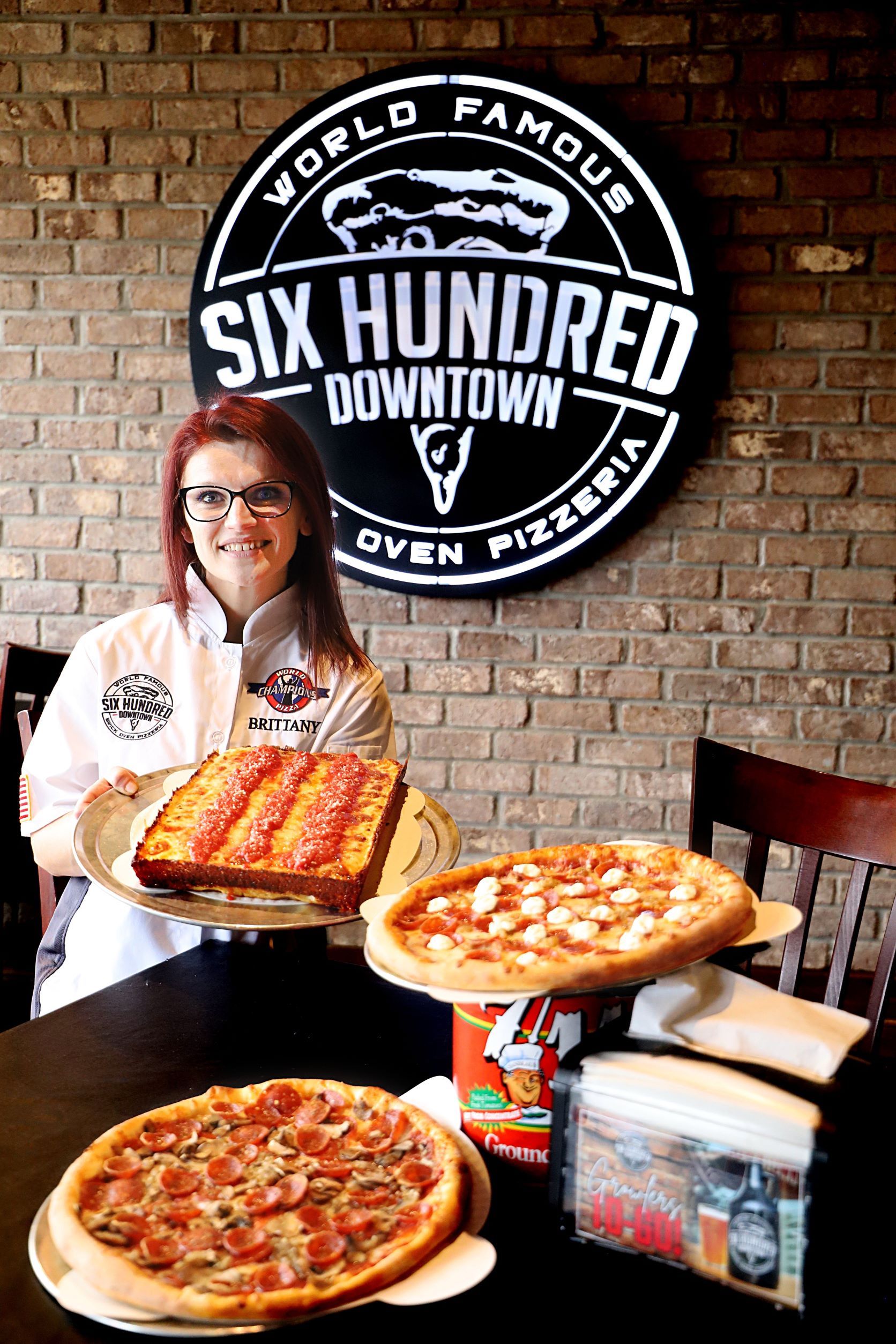 Owner of Six Hundred Downtown Pizza, Brittany Saxton and two of her managers, Daulton Cornell and Nathan Wilson will head to the annual International Pizza Expo & Conference in Las Vegas to compete in numerous pizza-related competitions on March 22 – 24.

Brittany, five-time world pizza champion and two-time record holder in the fastest dough tossing competition (not to mention placing second in Guys Grocery Games), and holding too many awards to name, shared some of the aspects of the annual event.
"For people in our business," she tells us, "the ten minutes waiting to get in the doors at the Expo in Vegas are the most exciting ten minutes of the year. The doors open and thousands of culinary experts pour into the world of 'all things pizza'. From the competitions to the educational aspects, for example, how to make fresh mozzarella, recipe enhancement, to the networking, to the vendors, make it an all- around memorable experience."

Brittany, a true success story, began as a dishwasher at her mentor's pizza place in Kenton, Ohio. She watched her coworkers practice their acrobatics, dough stretching, and pizza baking and wanted to try it also. With encouragement from Michael Shepherd, the owner of the pizzeria she worked at, she was able to not only attend, but WIN the World Pizza Champion title! Brittany is only the second woman in the world to hold this title. After continuing to bring home multiple world championships, year after year, Brittany retired from competing, but encourages and helps her employees to grow and have the same experiences she had for their personal and professional growth. Humbly, she says, "it was great to win in a male-dominated world, but it's great for our brand and for our sponsorships for Six Hundred."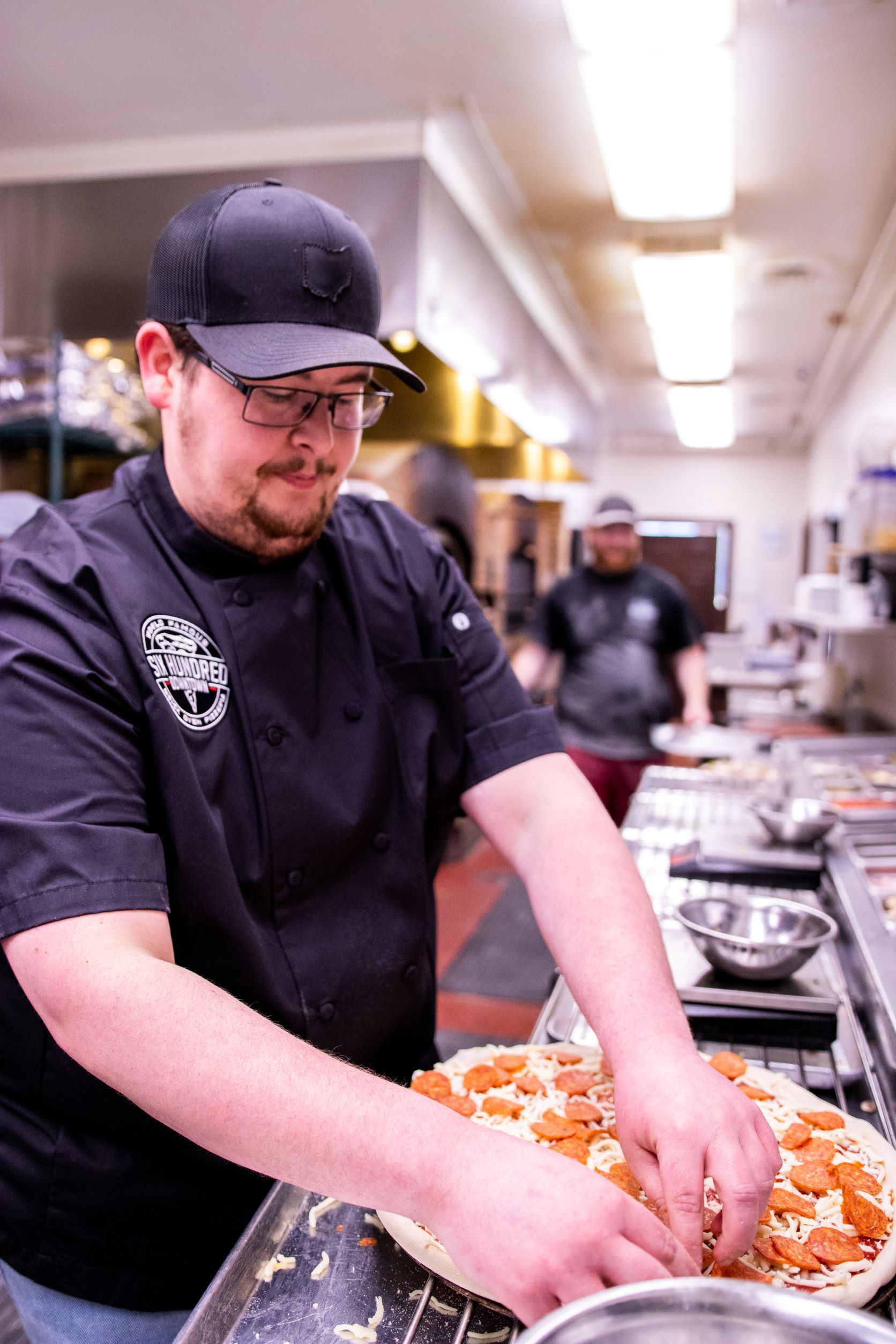 Daulton has been a manager at Six Hundred for eight years and has been competing in the Pizza Expo for six years. In addition to winning 3rd in the Largest Dough Stretch competition, 2nd in the Fastest Dough Toss competition, and multiple awards in the Baking category, one favorite memory stands out. The Mad Hatter, featured on Six Hundred's menu, was a result of him entering his recipe in the non-traditional international baking pizza challenge, meaning participants can use any ingredients and create any type of pizza you'd like. Enter ingredients: extra virgin olive oil, fresh mozzarella, fig preserves, tart cherries, prosciutto, arugula and balsamic reduction. End result: WINNER!
What about preconceived ideas or reputation of famous pizza places and judge influence, you might ask? That's not a problem! The judges (think the Wizard of Oz) are literally behind a curtain and the bakers are only a number and never seen by the judges. The bakers bake their pizza under close eye in front of TVs and a large audience while the judges wait behind a curtain with only their taste to go on.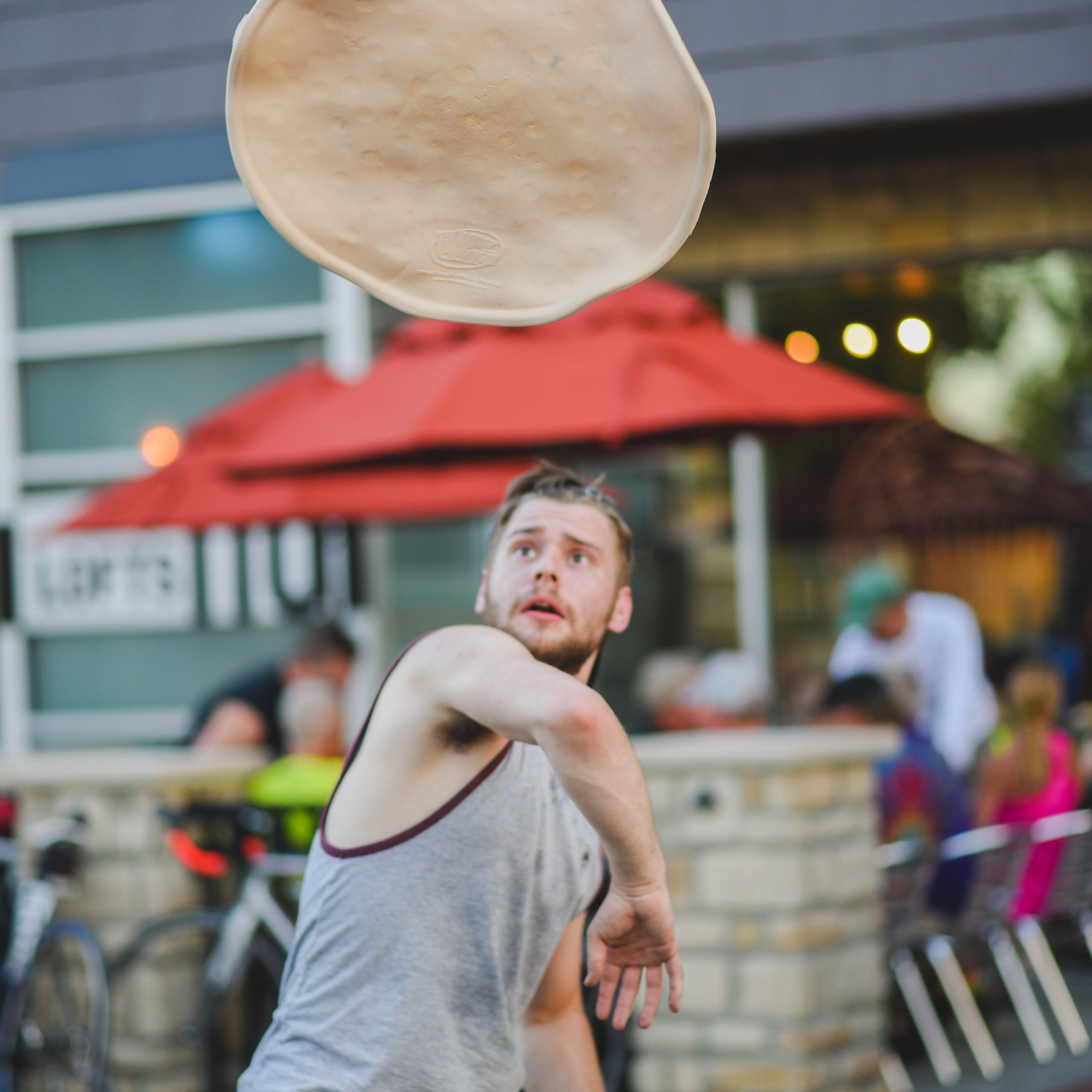 Nathan Wilson, a kitchen manager at Six Hundred, in four years of attending the Expo has won two gold medals in the Largest Stretch of Dough competition and two silver medals in Individual Acrobatics. If you see Nate in Bellefontaine and he is carrying his signature green Ninja Turtles bag with him, chances are he has some practice dough with him, as he practices his acrobatics from about half an hour to an hour a day.
This year, again, he will toss one, two, and maybe three pieces of dough in the air, flipping, doing figure eights, tossing it under his leg, while doing handstands with hopes of bringing home more hardware.

Why do they do it? It's fun, yes, and competitive, yes, but there is a deeper meaning for this trio.

"It's a lot of research and development," Brittany says of the Expo. "The seminars, networking and learning what is trending really bring the pizza community together from around the world." There are initiatives, such as "Slice Out Hunger," a campaign to fight food insecurities at the Expo of which Brittany is helping with.
Nate originally took the job at Six Hundred because he "needed a job," he says, but has developed a true passion for his career and wants to help others understand that there are ways and avenues to make your job more entertaining for yourself and for your customers.
"If you have a passion for baking and acrobatics, this is the perfect field to get into," he notes. Nate travels to local schools to share his acrobatic talents and indicates it was a blessing to be hired by Brittany and she is an inspiration to him.

Daulton loves the learning experience and the continual opportunities to create and explore with ingredients.

They all emphatically agree that the behind the scenes industry of pizza is one of the coolest industries and world-wide opportunities they have ever experienced.

"Pizza has been so Americanized, that people don't realize there is a grit and a class behind the industry. Going to this expo is what built the passion behind what I do. It's a craft, it's more than just a pizza going into the oven," Brittany shares.

21 collective years of competitions and 19 medals and they are headed back for more! Bring home the gold, guys! If not, we'll settle for the Mad Hatter and the garlic knots at Six Hundred!