Are you searching for an extra special way to celebrate your dad this year? You know, the guy who taught you how to ride a bike, throw a ball, and maybe even drive a car? Downtown Bellefontaine is here to help you!
Sure, time is running out—but it's not out yet! There are still plenty of days (and ways!) to show your dad how much he means to you. It doesn't matter if you're honoring a traditional or untraditional papa in your life, use the guide below to get started!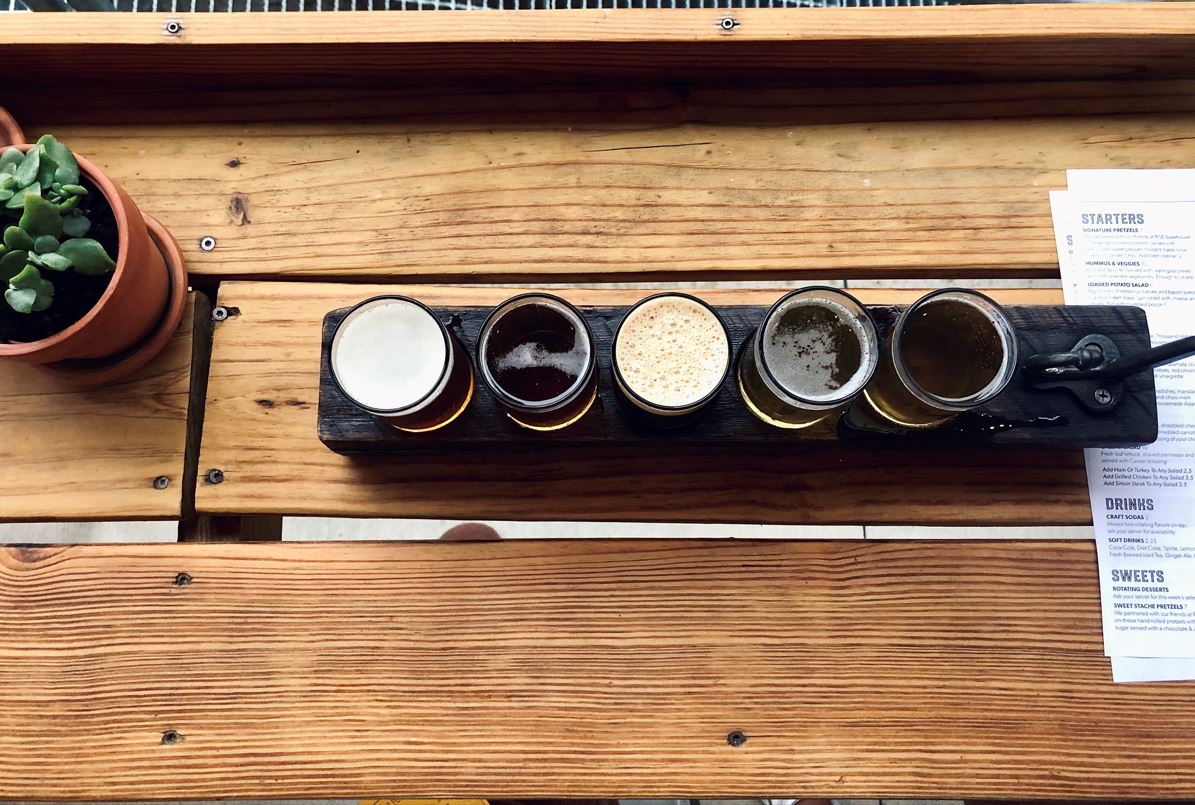 Grub and Brew—Say No More!
Dads are pretty easygoing, right? Fun to be around, simple to please. If your father likes to eat good food and drink quality beer, then there's no question about it: Take him to Brewfontaine for lunch or dinner. Voted the "#1 Beer Bar in Ohio," this local favorite offers a full menu of sandwiches, wraps, signature starters, and most importantly, delicious craft beer.
We recommend buying your dad a flight (or two), which will allow him to sample five beers at once. And since it's Father's Day, make sure you order water—because you're the designated driver. Hey, it's only fair.
Is your dad more of a pizza guy? No problem! Six Hundred Downtown has well over 10 signature pizzas to choose from, including the Sanford and Son, as well as garlic knots, pastas, and calzones.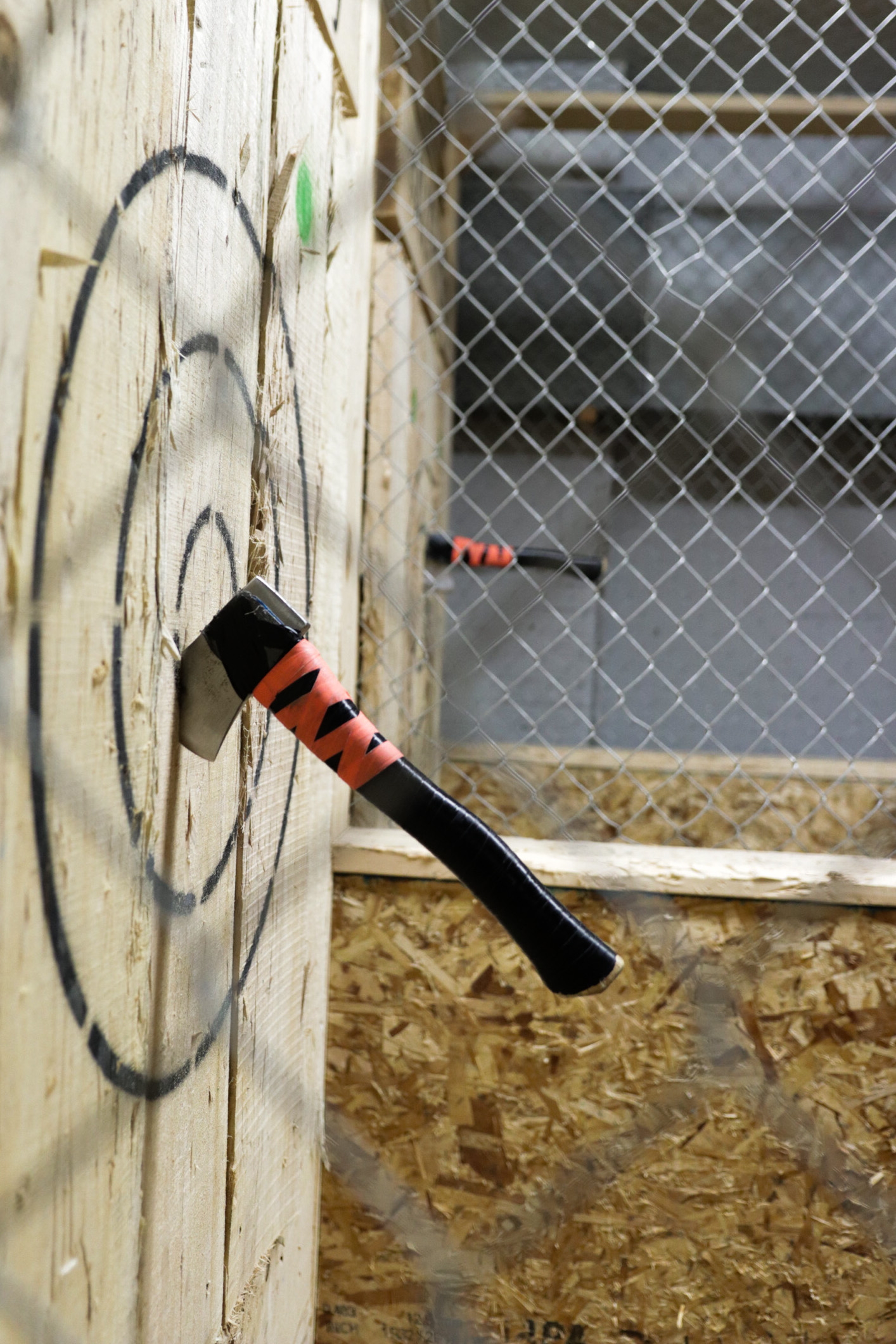 Let's Get Active
Perhaps your dad is more into working up a sweat and testing his aiming skills than his eating/drinking abilities? We've got the perfect destination for him, then: Axe Venture Bellefontaine. More than just another "axe-throwing shop," Axe Venture Bellefontaine creates an experience for all visitors.
Stacked with axes, bullseyes, and kill shots, this is an ideal place to bond with your dad on Father's Day, or really, any day of the year. And if you happen to work up an appetite, you know where to go afterward.
The adventure doesn't have to stop with axe throwing, though! When you've finished and hung up your axes, head on over to Putt & Play Golf Center! Treat your dad to an indoor game of putt-putt, laser tag, virtual reality—or all three! After all, he's worth it.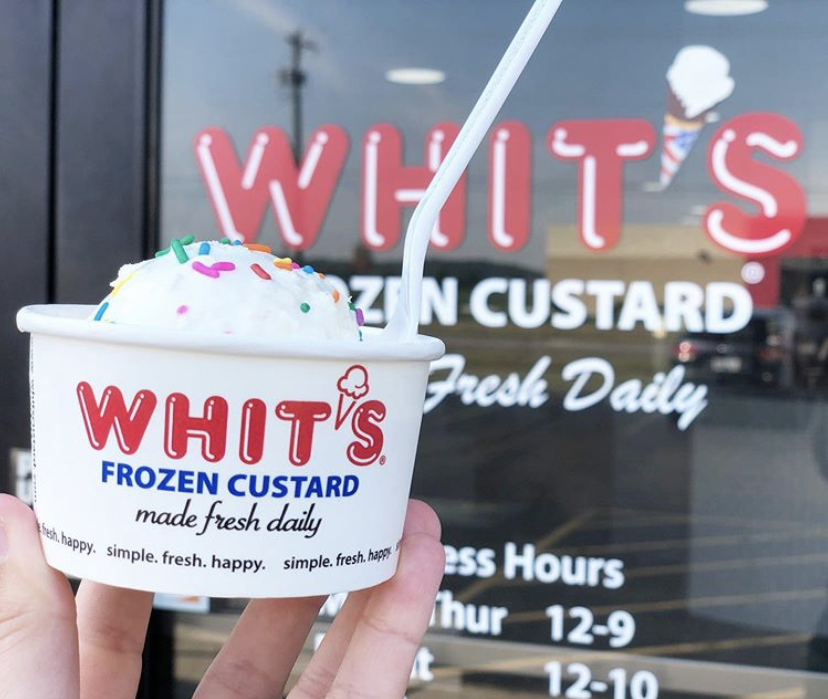 Does Your Dad Have a Sweet Tooth?
Remember, Dads like chocolate and candy, too! The best place in town to satiate a sweet tooth is at City Sweets & Creamery, of course.
What's your dad's favorite treat? Donuts made from scratch? Cupcakes? Cookies? Hand-dipped ice cream? Candy? Good news: City Sweets & Creamery has it all—and then some! Don't forget to buy a goodie for later. Trust us, you'll be so glad that you did.
If your dad prefers something a little cooler (yes, we're talking about degrees), then stop by Whit's Frozen Custard of Bellefontaine for premium frozen custard. It's made fresh, served daily, and available in a cone, cup, or sundae!
If you're unable to spend the day with your dad, then consider gifting him with a gift card from any (or all) of the establishments listed above. We guarantee the gesture will leave him smiling.
Lastly, don't forget that it's important to celebrate your dad every day of the year—not just on Father's Day.