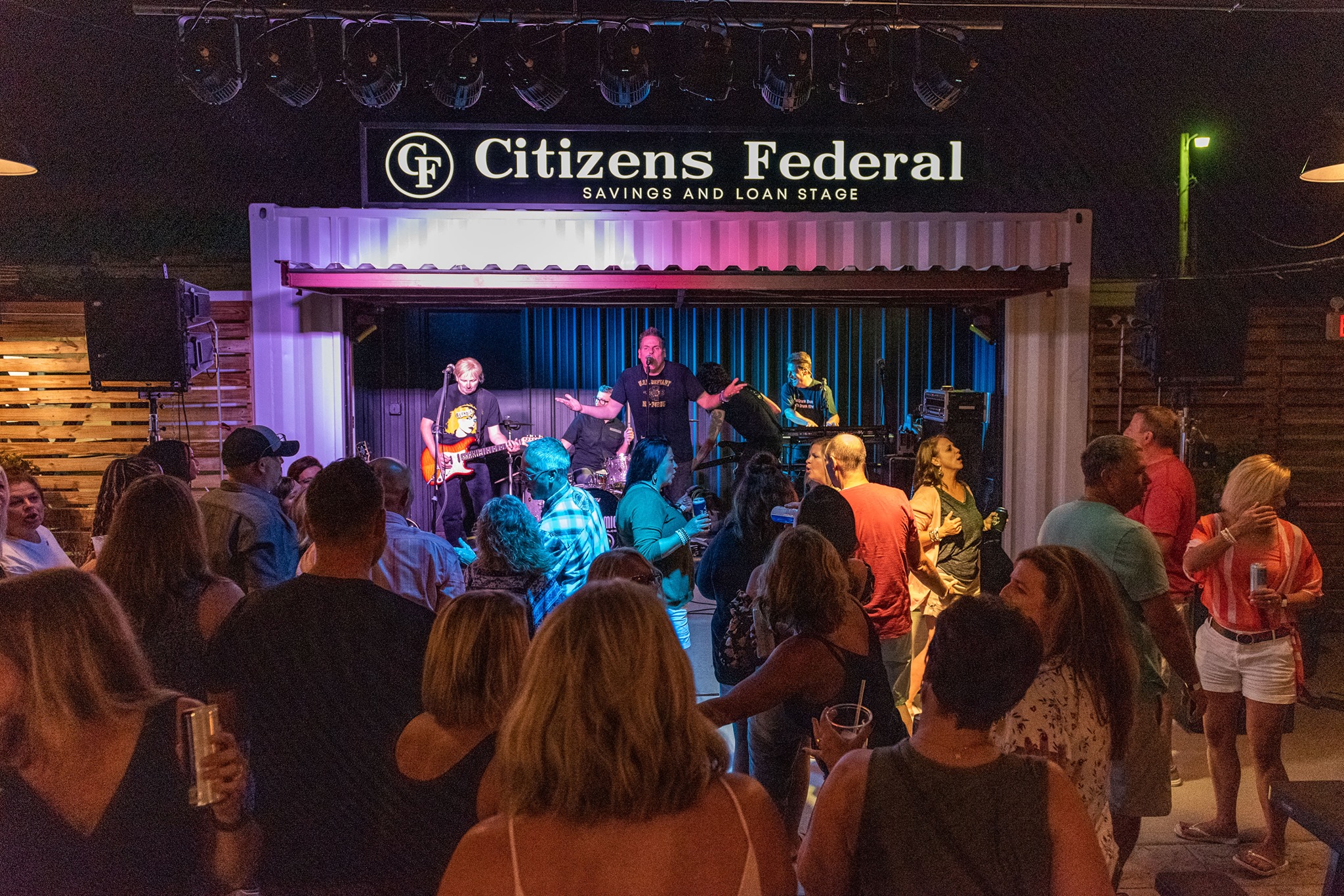 I scream, you scream, we all scream for . . . summer in Downtown Bellefontaine! Now that the sun is shining (almost) daily, it's time to get out and live a little—or live a lot!
We're curious to know: What's your favorite summertime activity? Perhaps it's riding your bike down Main Street or dropping by Whit's Frozen Custard of Bellefontaine for a special, refreshing treat? Come to think of it, it's most likely counting down the days until your kiddos go back to school. We're kidding . . . Maybe!
Regardless, we believe—and you'll definitely agree—that summer and music go hand-in-hand. More specifically, summer and live music go hand-in-hand. Put on those dancing shoes and lace them up tight because The Syndicate Live! music series is back and better than ever before.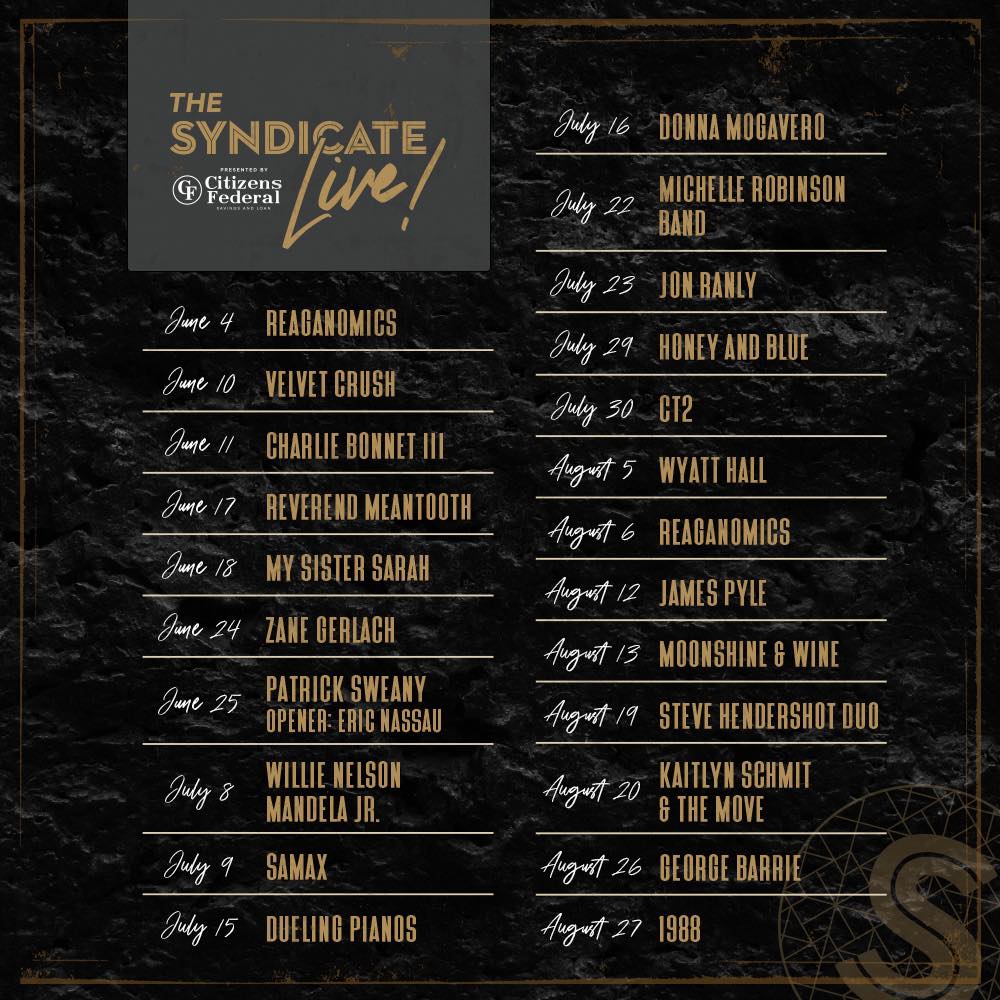 Are You a Dancing Queen (or King)?
The Syndicate is excited to share that the 2022 Citizens Federal Savings and Loan Association Live Music series is officially here! Actually, it's been here. Reaganomics kicked off the summer season on June 4th. Don't worry if you missed it; the band will be back on August 6th, so remember to mark your calendar (for those old school types who still use calendars, anyway—like us!).
We guarantee that you'll want to catch Samax, a favorite for locals, on July 9th, as well as our dueling pianos show on July 15th. Of course, that's just a small sample of the entertainment you can expect to find at The Syndicate this summer. For a full list of talent, click here.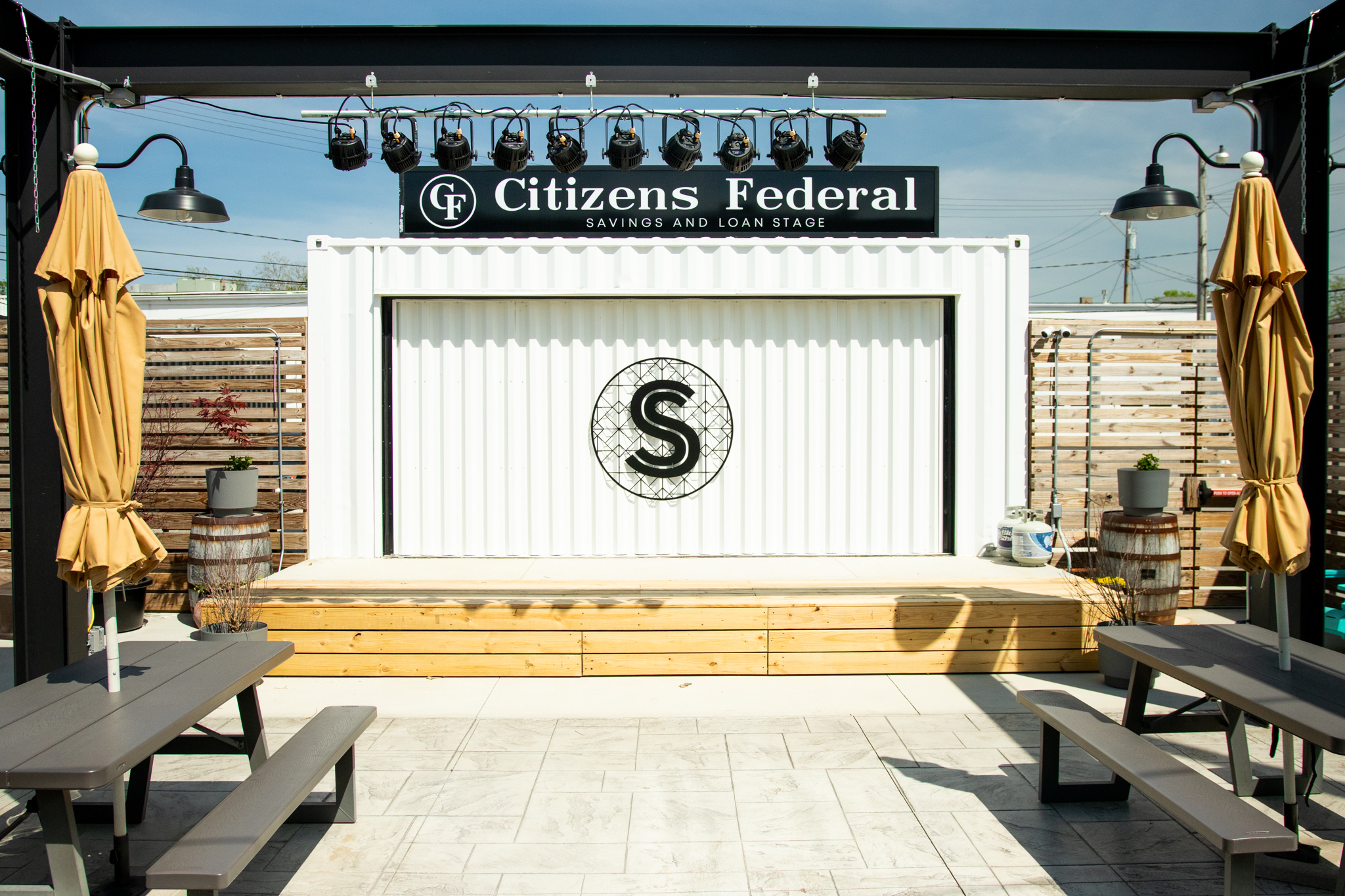 Just Dance . . . at The Syndicate
If you were a part of our Live Music series last summer, we deeply thank you for your support. We hope you enjoyed yourself and broke a sweat on the dance floor.
Further, you'll be happy to learn that, as a team, we learned so much from the events last year, and have taken the imitative to make several changes. For example, there will be NO cover for all shows, which will now take place from 7 to 10 PM. Additionally, some shows will even have a VIP table available to purchase—stay tuned!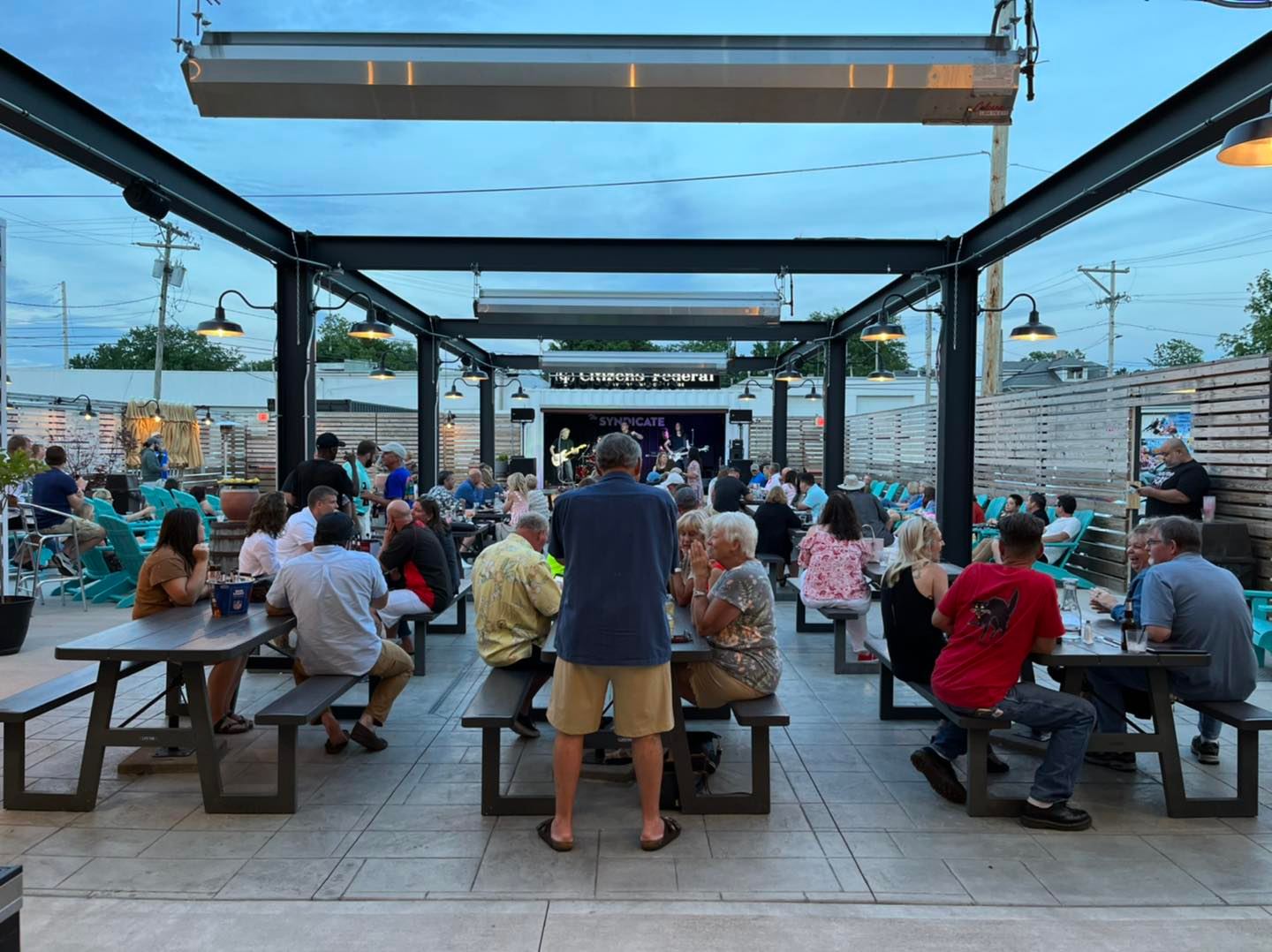 Dancing with Myself—and Everyone Else, Too
You (and your guests) are more than welcome to join us at The Syndicate for dinner before or during a show. If you've never dined with us, you're in for a real surprise! We offer a large, custom-built bar topped with salvaged glass windows and large quartz countertops that resemble a New York-style newsstand; the walls are even adorned in local Ohio newspapers from years past!
And wait till you see the menu!
We have everything from steak to fish to burgers—all for your pleasure. Don't forget about dessert, either! We recommend the very popular flourless chocolate torte.
So, whether you stop by for drinks, dinner, and/or dancing, we guarantee The Syndicate's Live Music series presented by Citizens Federal Savings and Loan Association is where you'll want to be all summer long.
Ready to have some fun? You've earned it!