July is already here! Can you believe it? It's wild to think that June has come and gone. We may be well into summer, but there's one important fact to remember: Summer isn't over yet. In fact, it's just getting started! Downtown Bellefontaine is thrilled to share with you an exciting, fun-filled event taking place this Friday, July 1st.
We want to ensure you begin your holiday weekend the right way, with a bang! As such, we're bringing you an event that you're going to want to check out, or risk missing and later regretting.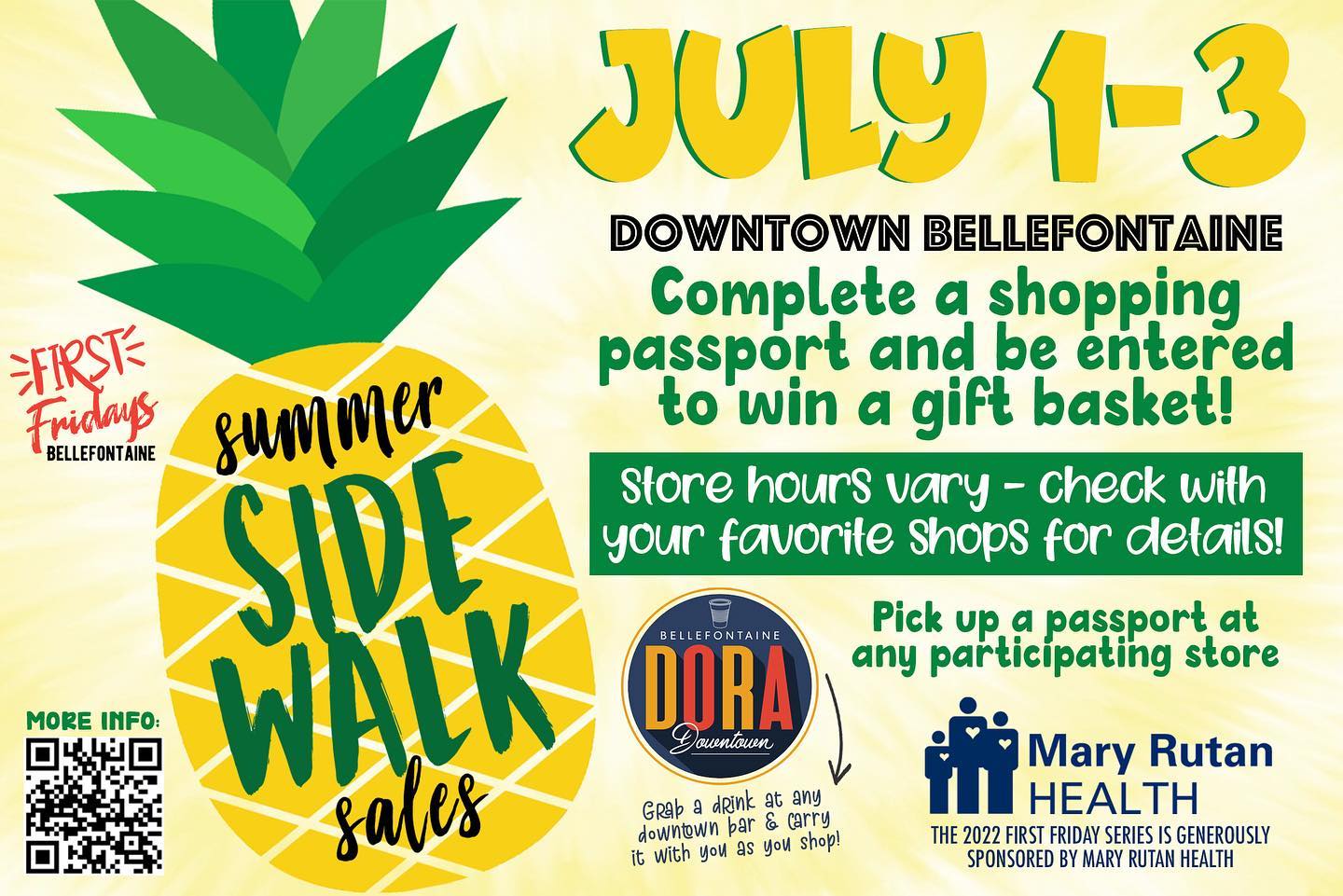 We've got three words for you . . . Summer. Sidewalk. Sales. Who doesn't like to shop in beautiful weather while saving money? Everyone does! Summer Sidewalk Sales in Downtown Bellefontaine, though? What does that entail, exactly?
Specifically, many stores in the downtown area will have massive (yes, you read that correctly) sales both inside and outside. But wait—the fun doesn't stop there. Not by a long shot. We've got even more planned for you.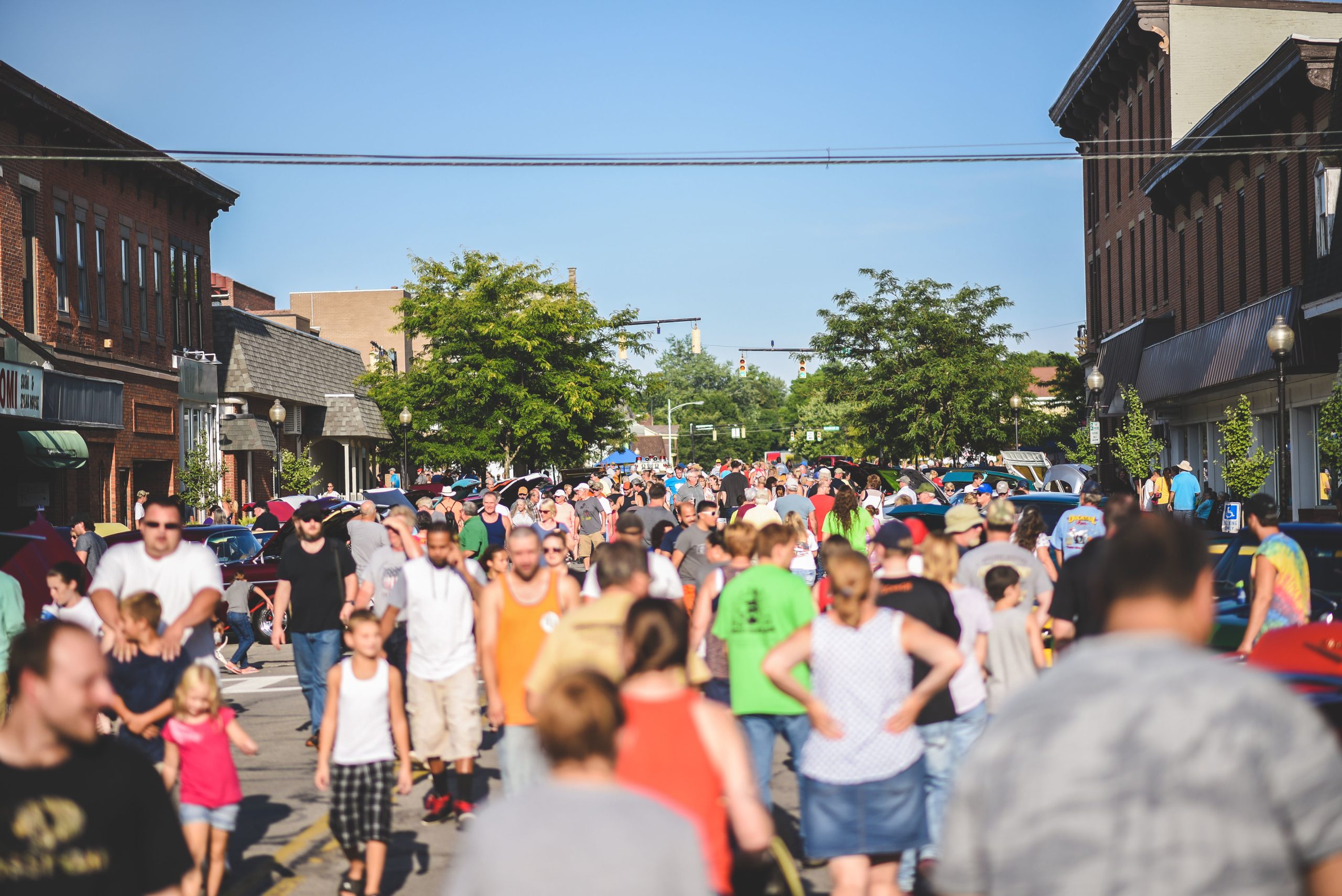 What You Can Expect in Downtown Bellefontaine
This coming weekend (July 1st – July 3rd) will also be a DORA weekend. You know what that means, don't you? You can grab a refreshing drink at any downtown bar, carry it around with you, and shop till you drop. Well, not literally, but you get the idea. Additionally, you'll want to grab a passport at any participating location and collect stamps (as many as you can!) for a chance to win an amazing prize basket.
We're happy to share that most of the stores taking part in the Summer Sidewalk Sales event will be open from at least 10 AM to 6 PM on Friday. However, please note that it's very possible hours will vary from store to store, so make sure you check with your favorites to help you create a proper plan of navigation.
Here's an insider tip: Passports will actually list the open hours of all businesses for simple and convenient shopping this weekend, so remember to get yours!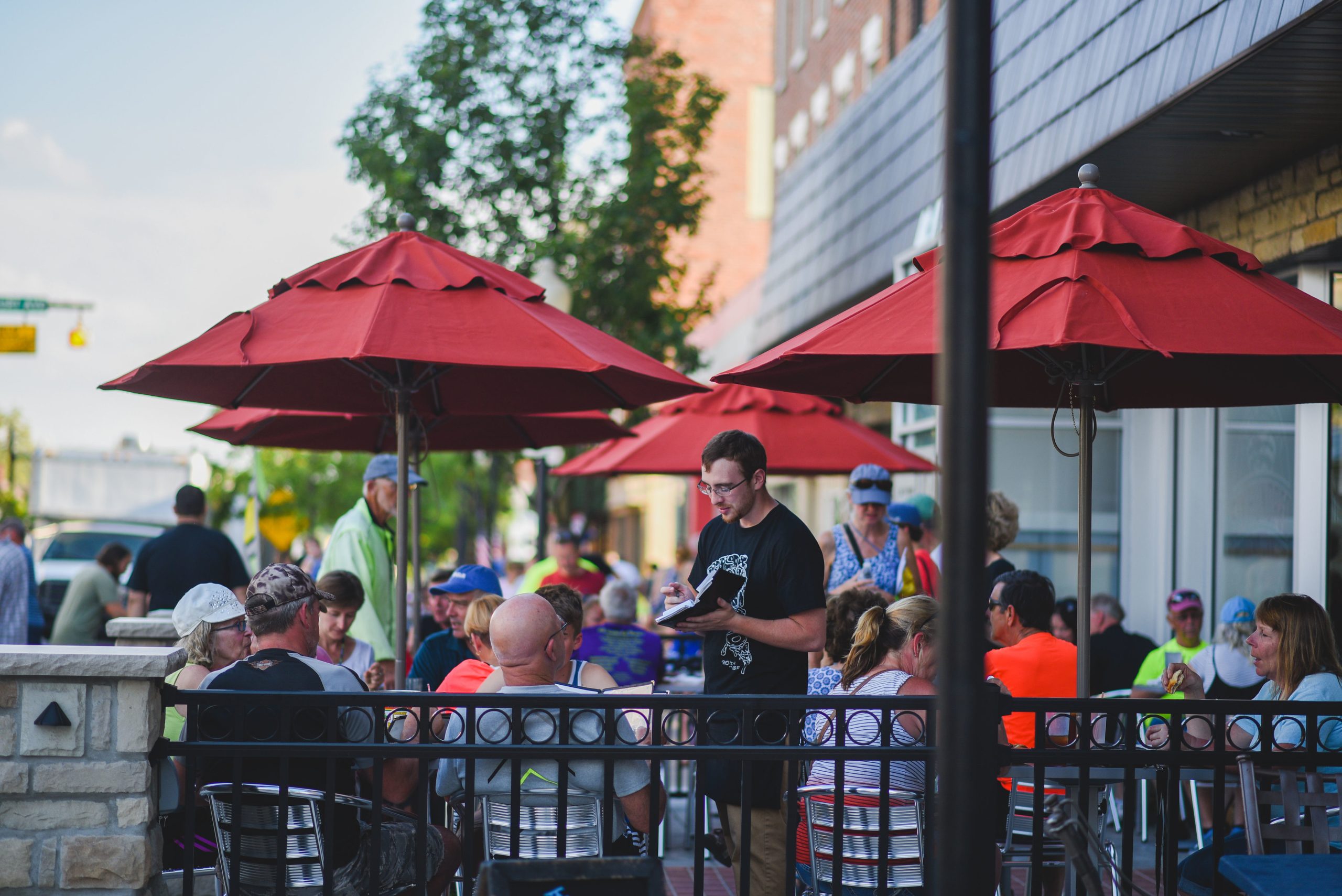 Don't Forget about Dinner and Dessert
All of that walking around and shopping (and maybe cocktailing) will likely affect your appetite. Good news, however; we have the perfect solution for you and your family! Your favorite restaurants will be open and ready to serve some delicious treats! Whether you're craving pizza, burgers, sushi, or authentic Mexican cuisine, you'll have no problem finding it around town. And frozen custard . . . let's not forget about that! After all, it is summer, and you definitely deserve something sweet, something that will cool you off while moving around.
We'd like to send out a special "thank you" to the generous Mary Rutan Health, the 2022 First Friday Series sponsor.
So, is it settled, then? We'll see you out and about this Friday night, July 1st, in Downtown Bellefontaine? We guarantee that you're not going to want to miss this memorable event. Summer is here . . . Get ready to enjoy it!