This is your friendly reminder to save the date. August 5th is coming . . . and it just so happens that it's the First Friday in August. You know what that means, right? Your summer fun isn't over just yet.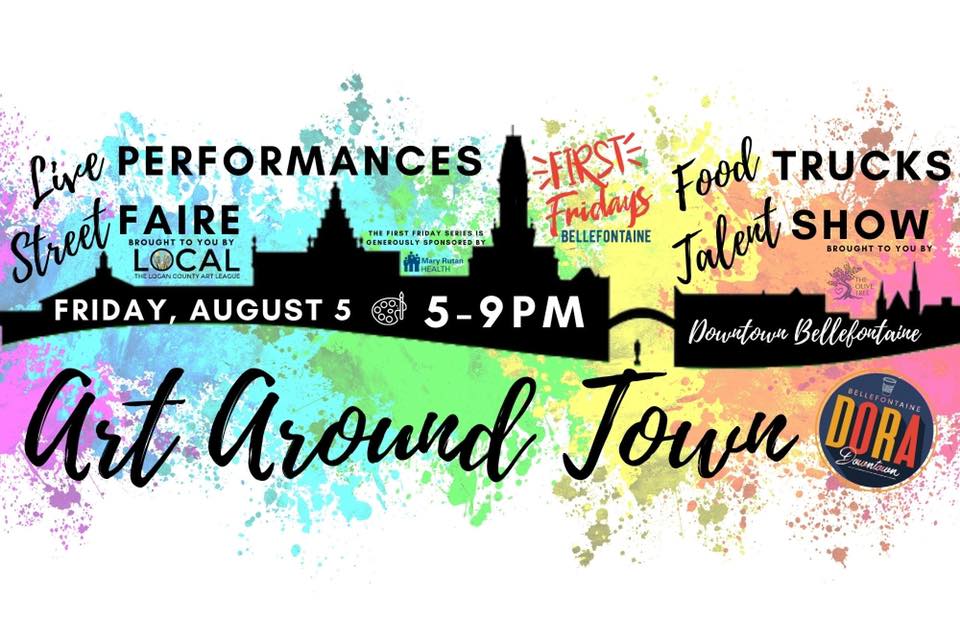 If you enjoyed Pineapple Palooza last month, then you're in for a real treat. This month, we're celebrating art with Art Around Town, taking place on August 5th from 5 to 9 PM. This art festival will have it all–and we mean all!
Gather with your family and friends in Downtown Bellefontaine for an event to remember, which will include live music, artists, and dancers. Additionally, you can take part in an interactive art piece for free! Don't forget to bring your appetite. There will be a collection of delicious food trucks to choose from, and because this is a DORA weekend, you can sip on a cocktail or adult beverage of sorts while walking around town, taking in the scene.
Live music kicks off at 5 PM at the Roundhouse Depot Brewing Co. with Connor Raines. Conner will be performing until 8 PM, playing the acoustic guitar while singing country music, with a few old rock tunes mixed into the setlist. Come on out and get started early.
Make sure you stick around for a while! At 6:30 PM, Bellefontaine's newest mural will be unveiled to honor the Mills Brothers. It will take place at 207 S. Main. We guarantee you don't want to miss it.
Additionally, on Friday, August 5th, The Olive Tree is hosting its first-ever talent show: B-Town's Got Talent. This is open mic style – all acts welcome and no registration required. Swing by to perform or for some free entertainment and show your support for all of the local talent. Each contestant will be given five minutes to perform, after which the panel of celebrity (yes, you read that correctly!) judges will offer a score. Ten lucky acts will walk away with prizes!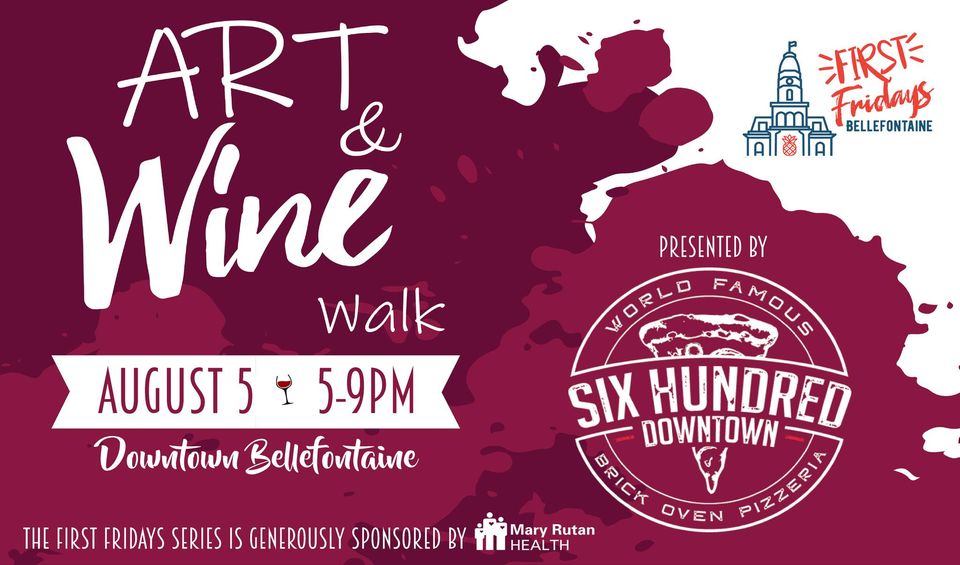 Art Around Town is running in conjunction with the Art & Wine Walk, presented by Six Hundred Downtown. Tickets are only $25, which will allow you to sample various wines out of a keepsake glass engraved locally by All-Around Awards.
Further, the Kids Palette Passport will be sold onsite, allowing children to travel around town and let their creative juices flow. Specifically, this passport will get your kiddos several amazing art projects that they'll get to take home with them at the end of the evening.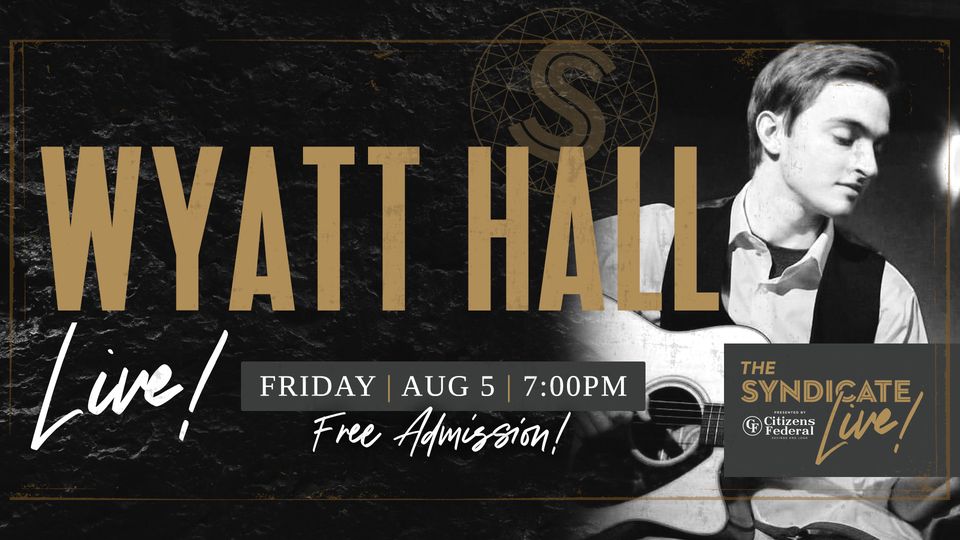 Lastly, from 7 to 10 PM, Wyatt Hall will be performing live in The Syndicate's Beer Garden, which can be accessed via the side of the building. Admission is free, and food and drinks will be available to order.
Now you know with certainty . . . Summer is here to stay, at least for the next couple of weeks or so. Therefore, head to Downtown Bellefontaine on August 5th to relish in what's left of this beautiful season. Come fall and winter (which are both right around the corner), you'll be so glad that you did!