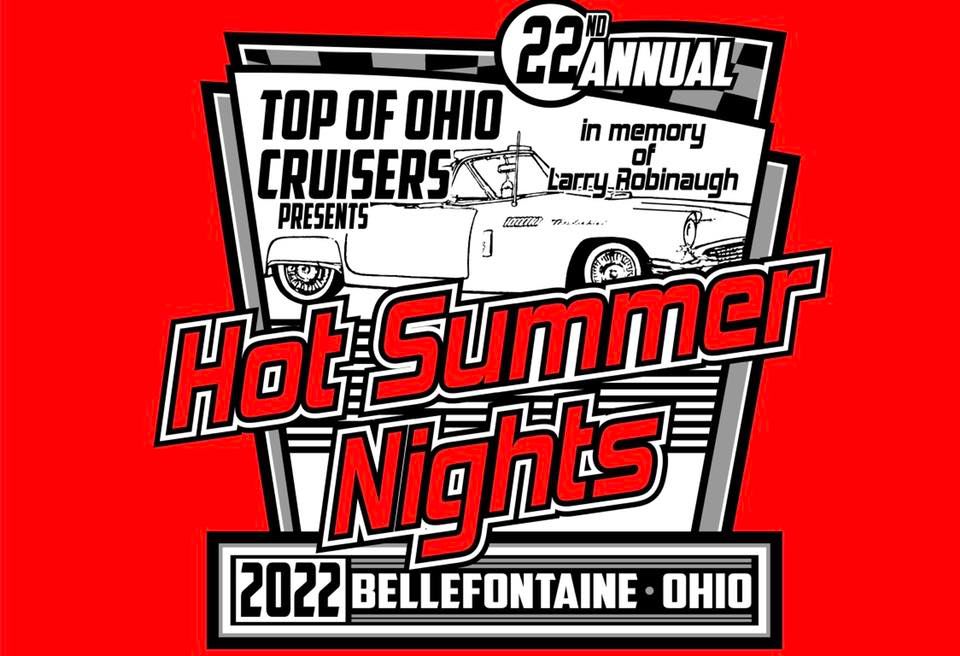 Beep, beep! Are you excited about the biggest event in Downtown Bellefontaine history? Ready or not, it's coming for you.
This Saturday, August 13th, you're formally invited to the Hot Summer Nights Cruise-In. If you appreciate cars, then you don't want to miss this 22nd annual celebration of, well, cars . . . and more cars, and other vehicles, too! In fact, it's estimated that between 300 and 400 automobiles will be present throughout the afternoon and evening.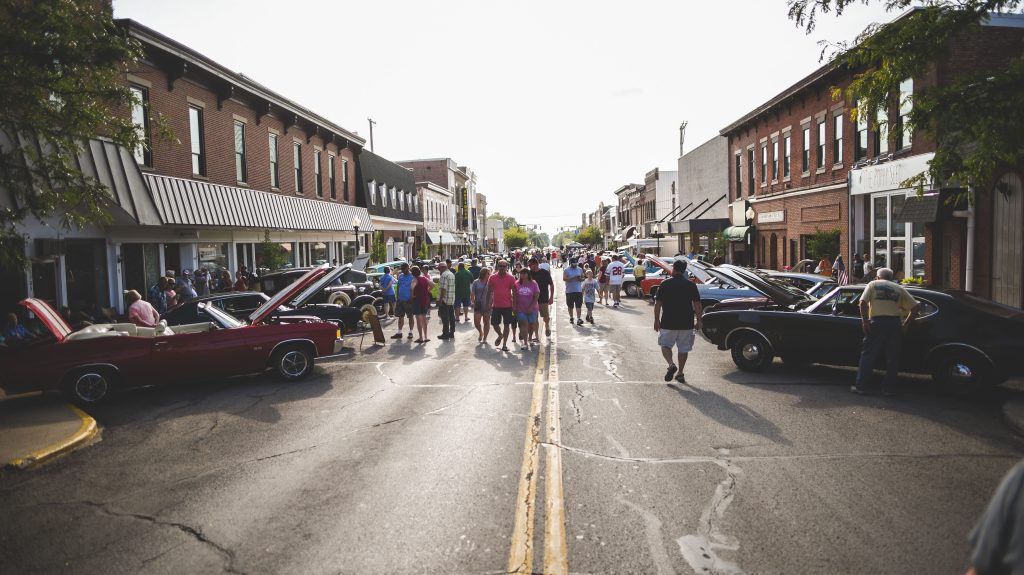 Presented by Top of Ohio Cruisers, Hot Summer Nights Cruise-In is put on in memory of Larry Robinaugh. Current club officers include Darin Robinaugh, President; Richard Short, Vice President; Roger Beaty, Treasurer; and Arlene Beaty, Secretary.
The fun doesn't just end with the cruise-in, though! After all, what's an event without a little music and grub?
The Hot Summer Nights Cruise-In will feature a DJ, food vendors, and you guessed it . . . cars! Lots and lots of classic cars and other automobiles for your enjoyment.
The cruise in will be preceded by a parade that you and your family won't want to miss! The parade will start at the Logan County Fairgrounds at 5:15, before heading to Downtown Bellefontaine, via Main Street. The parade is expected to last approximately 45 minutes. Following the parade, the car show (cruise in) will take place from 6 to 9 PM, with an awards ceremony following immediately after.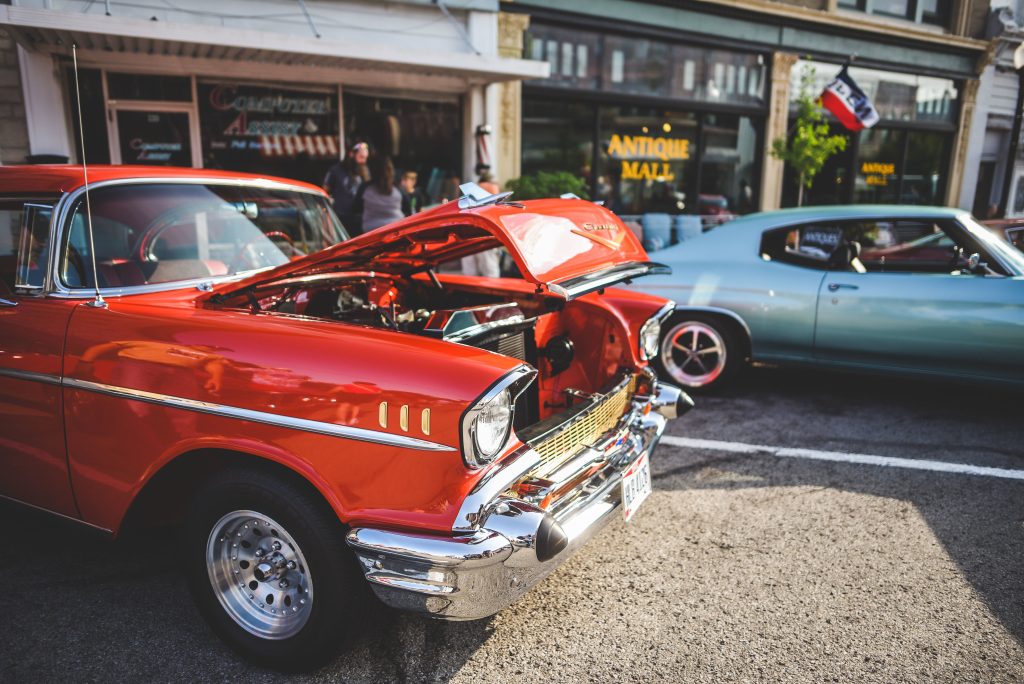 Celebrity judges will be present, giving out more than 50 different awards. Participants must be present to receive the awards. There will also be a $1000 raffle, which the winner will need to be present for, too.
Do you want to be a part of the parade and cruise in? Pre-registration is closed, but you can still register on the day of the event, Saturday, August 13th, from 2 to 5 PM, at the Logan County Fairgrounds. Please note: You cannot register in Downtown Bellefontaine. Registration is $20.00. All cars, trucks, motorcycles, and specialty vehicles are welcome to join.
Hot Summer Nights Cruise-In will take place rain or shine.
About Top of Ohio Cruisers
Top of Ohio Cruisers is a group of classic car enthusiasts who love to attend car shows and host their own, which led to the annual Hot Summer Nights Cruise-In.
Interested in joining Top of Ohio Cruisers? The group is always searching for new members. Starting in February, they meet monthly to begin planning their yearly show. Annual dues are $15.00. The membership form can be found here.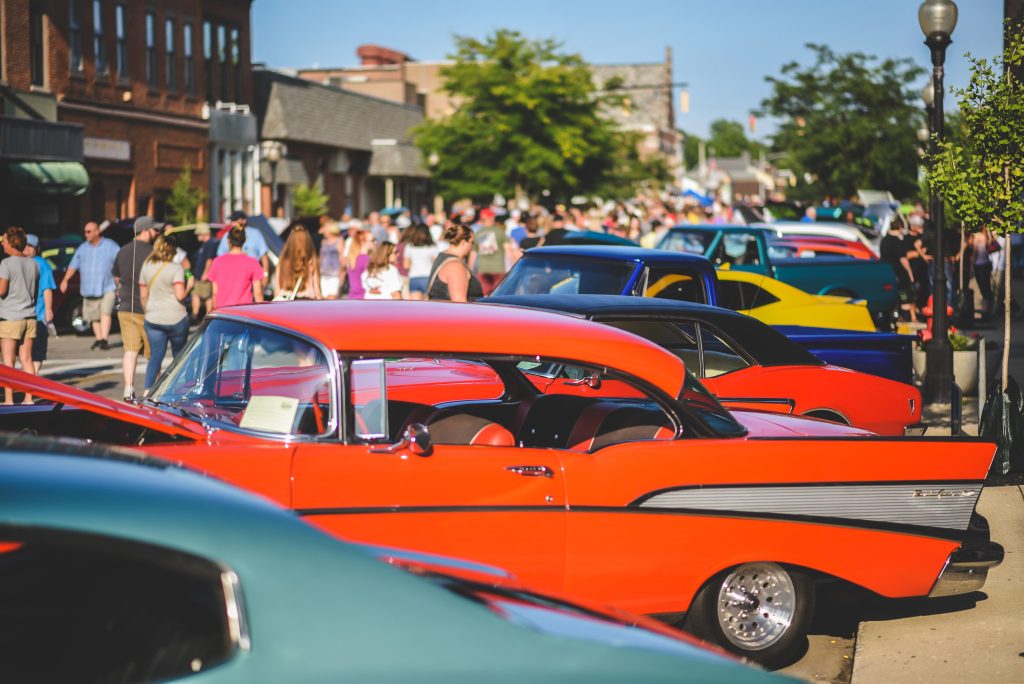 Rev Your Engines!
As summer dwindles, this is the perfect opportunity (and perhaps one of the few remaining ones) to spend a fun, relaxing evening with your family. The best part? You don't have to go far to partake in all of the festivities.
So, let's all cruise through the remainder of summer together, as a community, at the Hot Summer Nights Cruise-In. Specialty cars and vehicles, music, food, raffles, a parade . . . what more could you possibly need or want?
Buckle up, put the automobile in Drive, and floor it!