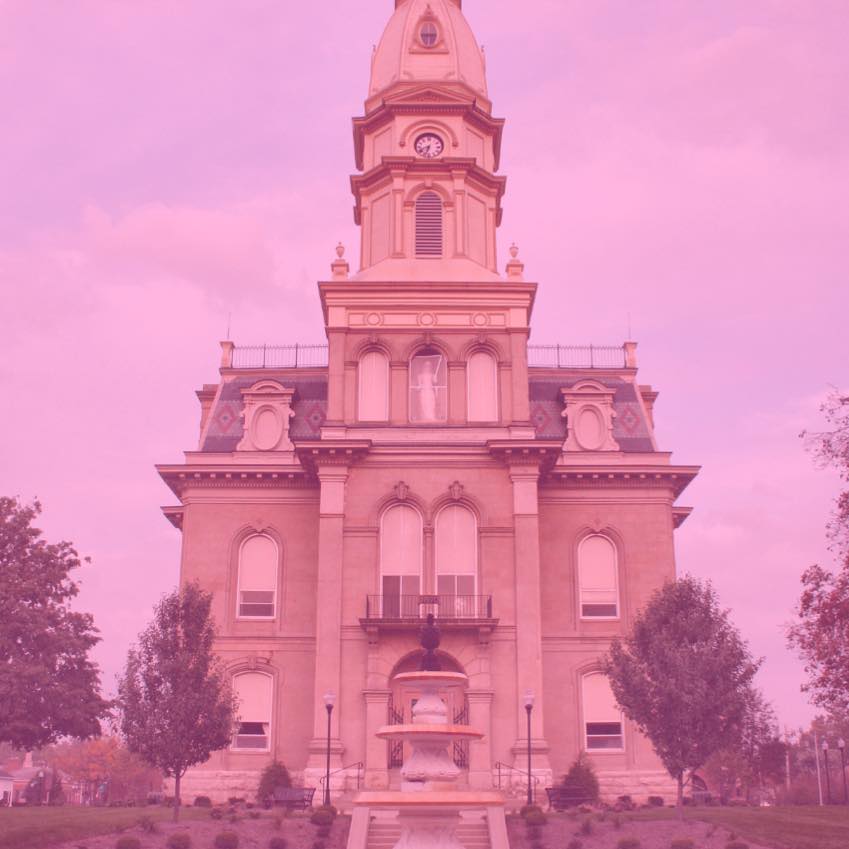 It's hard to believe that fall is upon us once again. And with fall, we embrace the arrival of football games, cooler weather, and everyone's favorite spooky month. However, October isn't just about Halloween, drinking hot apple cider, and streaming the much-anticipated sequel to Hocus Pocus . . . it's also–and most importantly–Breast Cancer Awareness Month.
As many of you will recall, last year, Downtown Bellefontaine came together to paint the city pink. It's happening again this year, and all businesses are encouraged to join by using pink lightbulbs at night to create a unified message of hope.
Organized by local breast cancer survivor, Roni Lile, B-Town Pink Out is a nonprofit organization with one simple goal: to raise awareness for breast cancer by pinking out Downtown Bellefontaine. During the entire Month of October, the fountain, city building, municipal building, sheriff's department, and courthouse will all be lit up with pink lights to show their support.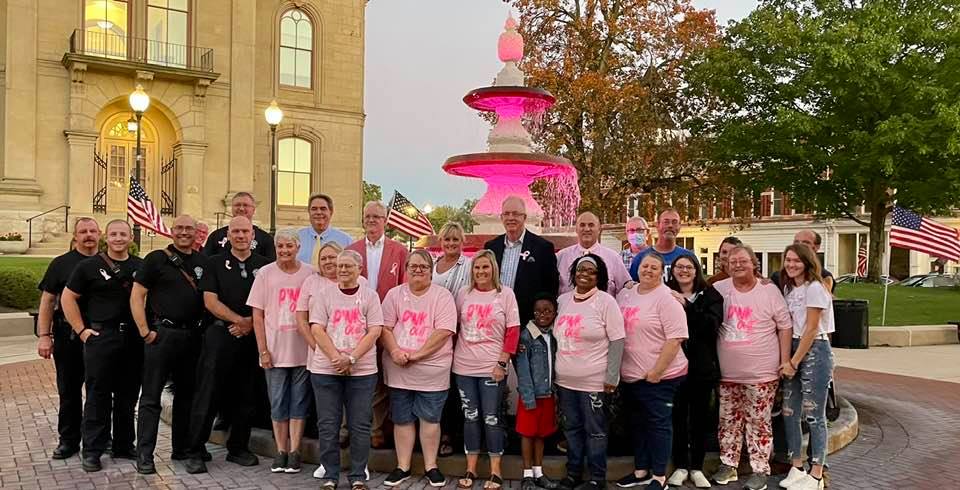 When previously asked about the community support, Lile said, "It's been amazing." That support is anticipated to be even stronger this year, when the kickoff takes place on Thursday, September 29th, at 6:30 PM.
The community is invited to gather and officially proclaim October as Breast Cancer Awareness Month by helping to illuminate the courthouse fountain pink. Locals who have been touched by breast cancer will be recognized, and other fun activities will follow.
According to BreastCancer.org, about 1 in 8 U.S. women (13 percent) will develop invasive breast cancer throughout their lifetime. Just in 2022, an estimated 287,850 new cases of invasive breast cancer are expected to be diagnosed in women in the U.S., along with 51,400 new cases of non-invasive breast cancer. About 2,710 new cases of invasive breast cancer are expected to be diagnosed in men in 2022; a man's lifetime risk of breast cancer is about 1 in 833.
Breast cancer is the most commonly diagnosed cancer among American women. In 2022, about 43,250 women in the U.S are expected to die from breast cancer.
As such, it's imperative to bring awareness to our community of this preventable disease. Remember, breast cancer can be detected early and treated effectively. It is recommended to get a mammogram every year starting at the age of 40–early detection is key.
Throughout October, numerous businesses including City Sweets & Creamery, Don's Downtown Diner, and Iron City Sports Bar will be running promotions and donating all proceeds to the Logan County Cancer Society.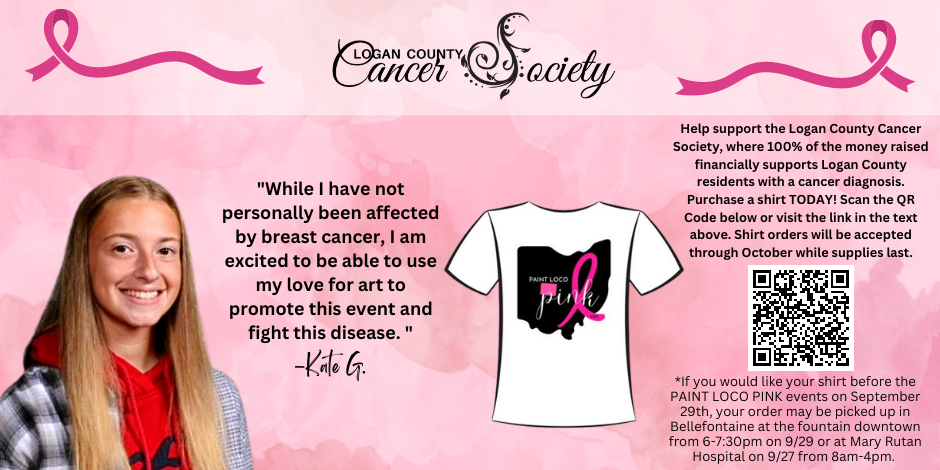 Additionally, you can help support the Logan County Cancer Society by purchasing a PAINT LOCO PINK t-shirt. We are proud to share that 100 percent of the money raised financially supports Logan County residents with a cancer diagnosis. Shirt orders will be available all month long, while supplies last. Simply click here to get yours!
For more information about B-Town Pink Out, please visit the nonprofit organization's Facebook page. This is the time to come together and remind those in need that they're not alone. As a community, we have done great things, and we will continue to do so. By shining a bright (pink) light, change is possible. Are you ready to make a change? Let's all participate in the pink out and show what Bellefontaine, OH is capable of accomplishing.