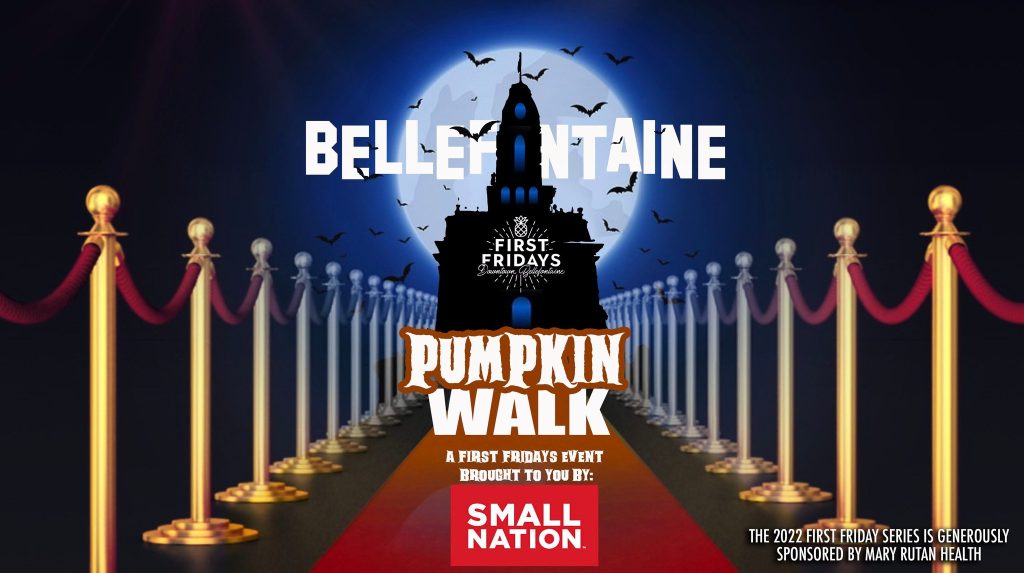 The first Friday of the month is officially here! You know what that means, right? Better yet, this is the first Friday of October, and something extra wicked is making its way to Downtown Bellefontaine. Enter if you dare . . .
Boo! Did we scare you? We're only teasing. All ghosts and goblins aside, this is a family-friendly event, with just the right amount of spooky surprises in store for all ages. We are excited to share that this year will see more attractions than ever before, including seven bounce houses, food trucks, and a petting zoo from Marmon Valley Farm.
In addition to our popular Pumpkin Walk, Downtown Bellefontaine will be fully transformed into Haunted Hollywood. Beware, you never know who–or what–you may run across.
As always, this event is entirely free. However, we are offering a special passport upgrade for just $20. This deal is scary amazing, allowing your kiddos unlimited bounces on all inflatable attractions, as well a free mini session with Susie at The Photo Booth! How cool is that?
The fun doesn't stop there, though!
Because we love Halloween so much, we're also throwing in a FREE pass for our caramel apple bar. There's no need to worry! We've kept a close eye on all apples; they haven't been poisoned by any witches. This will be a delicious treat you won't want to miss.
Please note that we are limiting the number of passports available for purchase at the door, so we highly recommend making your reservation in advance.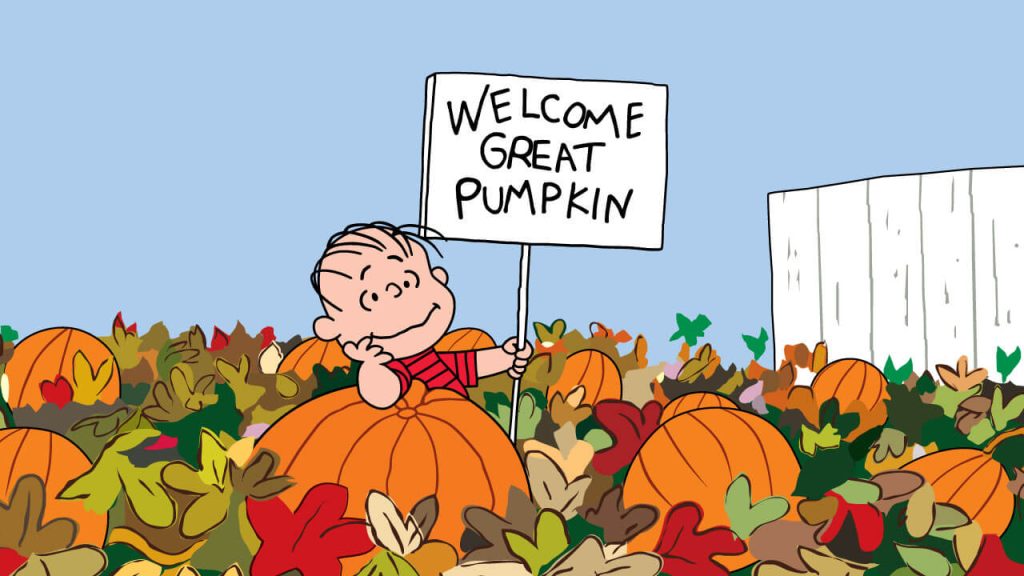 There will also be a FREE showing of It's The Great Pumpkin, Charlie Brown at Holland Theatre at 7 PM.
For those 21 years of age and older, we've got a treat (or trick, depending on how you look at it) in store for you, too.
On Friday, October 7th, during the First Friday event, Brewfontaine and Roundhouse Depot Brewing Co are teaming up to bring you an exclusive collaboration: Ichabod Train.
Ichabod Train is a pumpkin pie cream ale, loaded with lots of pumpkin and spices, and perfectly refreshing for the season. Both Brewfontaine and Roundhouse Depot Brewing Co will start pouring at 4 PM sharp! So, grab a DORA cup to accompany you on your walk around town.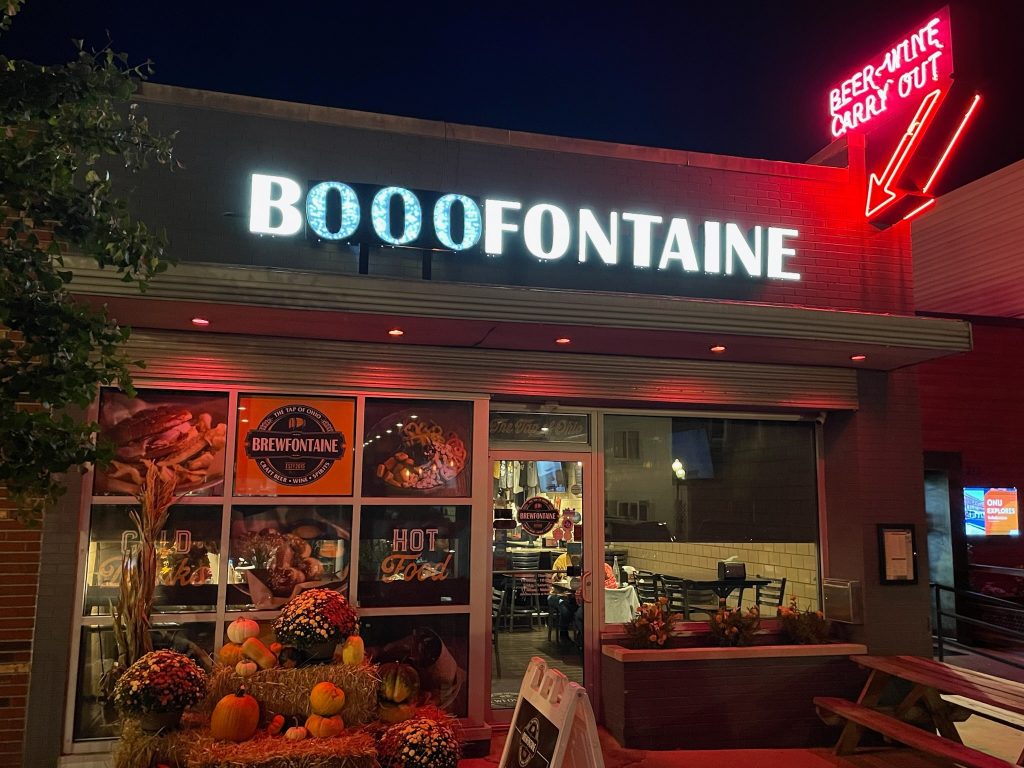 Halloween is one of the best, most exciting holidays of the year–and a local favorite! Did you know that Halloween actually originated in Ireland? And what object is universally associated with Halloween? A pumpkin, of course!
Interestingly enough, many people believe pumpkins to be vegetables. However, because they have seeds, a pumpkin is a fruit and in the same family as cucumbers.
Do you happen to know which state produces the most pumpkins? No, it's not Ohio, but Illinois. The State of Illinois produces over 40 percent of the nation's pumpkins. How impressive!
Finally, where will you be able to see all sorts of pumpkins on Friday, October 7th? Yes, at the Pumpkin Walk, which is presented by Small Nation. A big "thank you" goes out to Mary Rutan Health for helping to make this event possible. Remember the festivities begin at 4 PM and last till 8 PM. We hope to see you and your entire family out and about . . . that is, if you're not scared!