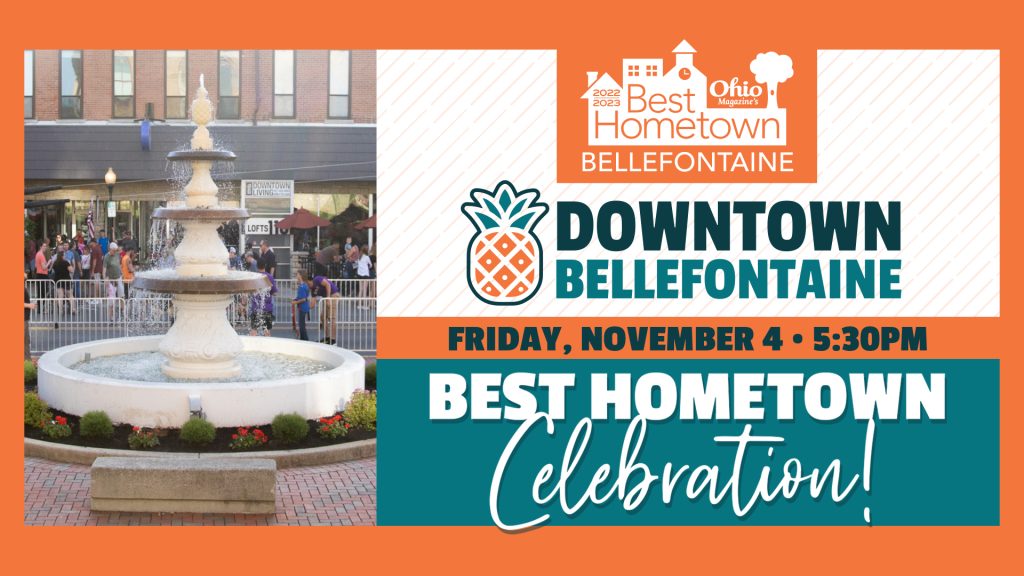 Did you hear the good news? Ohio Magazine recently named Bellefontaine one of Ohio's "Best Hometowns of 2022." Though locals in the Downtown Bellefontaine area may already be aware of just how wonderful their surroundings truly are, it's now official–and in print! Of course, this impressive feat calls for a celebration!
Mark your calendars! Tomorrow, Friday, November 4th, we're hosting a party that you can't miss!
The event kicks off at 5:30 PM on the courthouse lawn and will feature a variety of special guests, an exciting presentation from Ohio Magazine, and a performance by the Fountainaires. In addition, food trucks will be scattered throughout town, allowing you the opportunity to enjoy some delicious treats.
After, at 7 PM, you're also invited to stop by the Holland Theatre to participate in a fundraiser, a campaign to raise funds for a replica of the original grand marquee. During this time, you'll get to view a historic slide show, gain a look at the artist's renderings of the new marquee, indulge in Dutch-themed refreshments, and see a showing of the 2001 film, The Majestic. All proceeds will go to the fundraising campaign.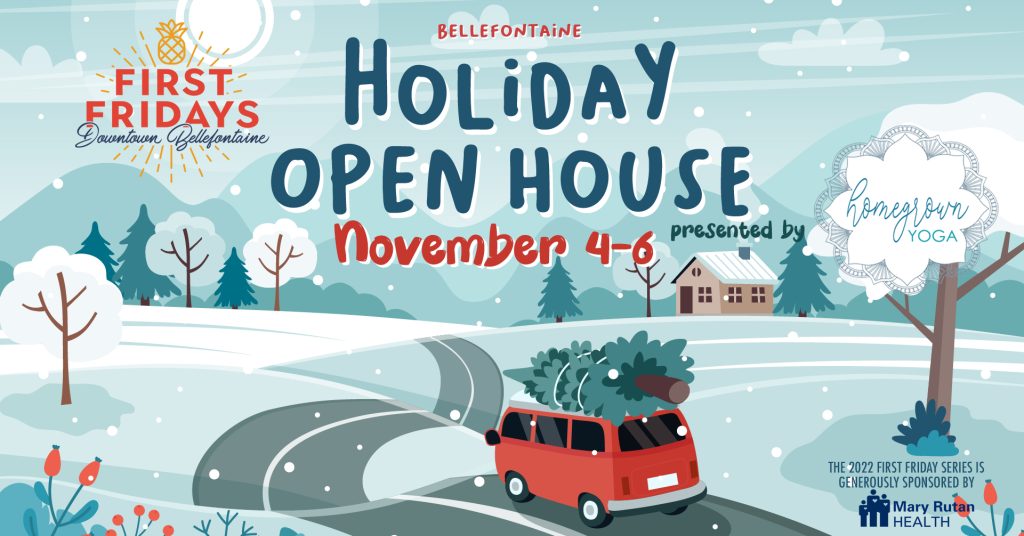 Don't forget, this will be the first Friday of the month . . . You know what that means! Better yet, Downtown Bellefontaine will be hosting its annual Holiday Open House, Sponsored by Homegrown Yoga, not just on Friday, but all weekend long. As such, you'll have the ability to shop the entire weekend, taking advantage of incredible savings from myriad retailers.
This will be an ideal time to start–and maybe even finish–your Christmas shopping! Regardless of who's on your list, you'll have no trouble finding what you need.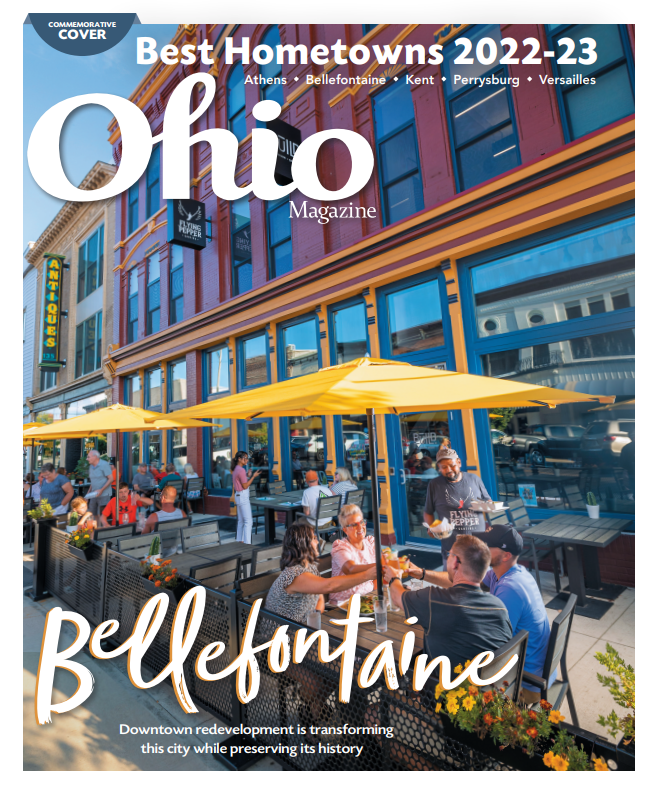 About Ohio Magazine
Ohio Magazine is known for sharing the beauty, adventure, and fun that living in Ohio has to offer. Each year, the publication recognizes places that make the Buckeye State such a wonderful place to live.
To determine this year's honorees, Ohio Magazine solicited nominations in the spring of 2022, before conducting visits across the state over the summer. The editors of the magazine chose Bellefontaine for its impressive downtown redevelopment efforts, thriving sense of community, and appreciation for preserving local history.
Here's what the magazine had to say about Bellefontaine:
"The biggest news about Bellefontaine these days, though, is the rebirth of its once-ailing downtown, where 80 percent of first-floor spaces sat unoccupied a little more than a decade ago. The challenge faced then is starkly illustrated by a series of before-and-after photographs displayed at the offices of Small Nation, a Bellefontaine company Jason Duff founded in 2011 to help spur downtown's revitalization. Small Nation works with local officials to bring historic buildings back from decline and fill them with businesses."
And later, "Small Nation's success has transformed downtown, changing not only how visitors view Bellefontaine, but also what residents think of the place they call home."
For access to the full article, click here.
We are truly grateful Bellefontaine, Ohio, is being acknowledged and hope to see you out and about this Friday to partake in the festivities.
Please note: In case of inclement weather, the Bellefontaine Best Hometown Celebration event will be held in the Holland Theatre.