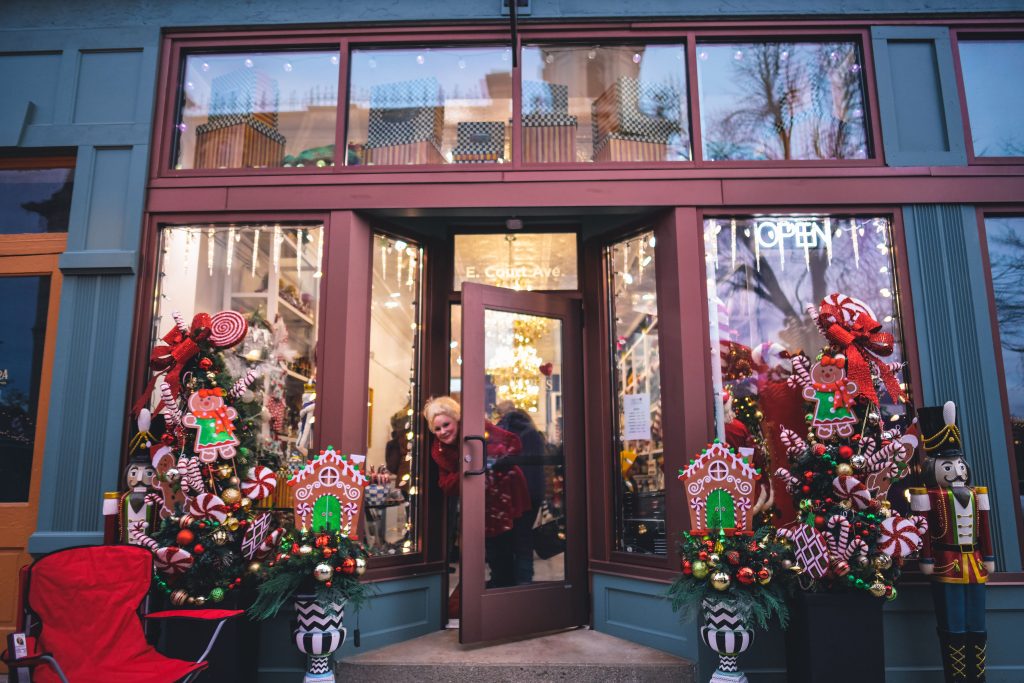 Does shopping in malls and big box stores make you feel overwhelmed and stressed out? Do you continue to torture yourself to take advantage of those amazing deals and discounts? Well, we've got some incredible news for you! There is a better way to complete your holiday shopping: by shopping small in Downtown Bellefontaine.
As you know, there are myriad reasons to avoid the crowded malls. A few of the most common reasons include the deals and discounts aren't always that great, and the products are rarely of the highest quality.
As we stated above, though, there's an alternative to big box shopping. The best part? It's practically in your backyard!
Simply put, every business, store, and restaurant in Downtown Bellefontaine will be offering deals and specials throughout the Christmas season, including The Fun Company, Just U'NeeQ, The Hanger Boutique, PeachTree Boutique, and The Poppy Seed Boutique. We're talking actual deals and discounts . . . deal and discounts worth celebrating.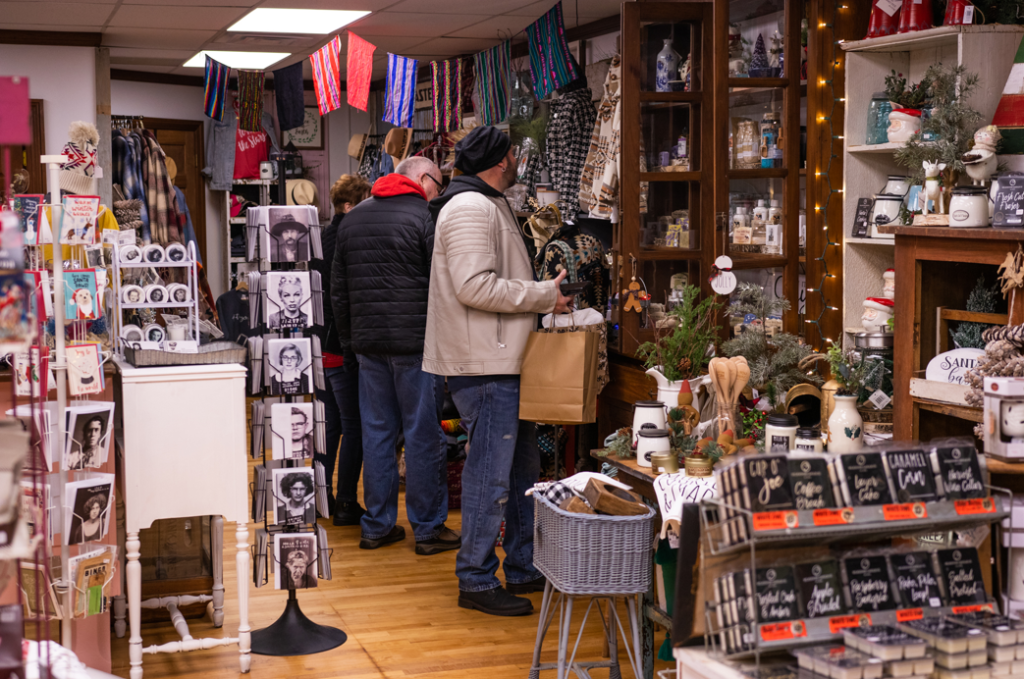 Do we have your attention yet?
When it comes to shopping, holiday shopping in particular, how important is convenience to you? When you choose to shop in the Downtown Bellefontaine area instead of traveling to a big mall or department store, you'll conveniently save time, money, and hassle.
Additionally, you have a large variety of stores to choose from, but without the frustration of overbearing, obnoxious crowds.
Need more convincing?
How about this, then? Shopping at small businesses allows you to give back to your community.
You've likely heard it before, but it's so true: Local businesses are what make the community stand out. Without local businesses, Downtown Bellefontaine wouldn't feel as warm and inviting as it does today. Therefore, if and when you're able to, it's always nice and appreciative to give back.
Shopping small makes giving back simple and rewarding! With all the amazing deals and discounts available, you'll have no problem finding something worth purchasing.
Surprise! There's another big benefit associated with shopping local. When you shop locally, the chances of you giving your loved one a gift that is unique and one-of-a-kind increases. Further, if you're not sure what to buy that special someone in your life, associates at every small business in the area will gladly help you. They'll take the time to listen to you and provide recommendations.
So, now are you ready for holiday shopping? We hope to see you out and about this Christmas season!