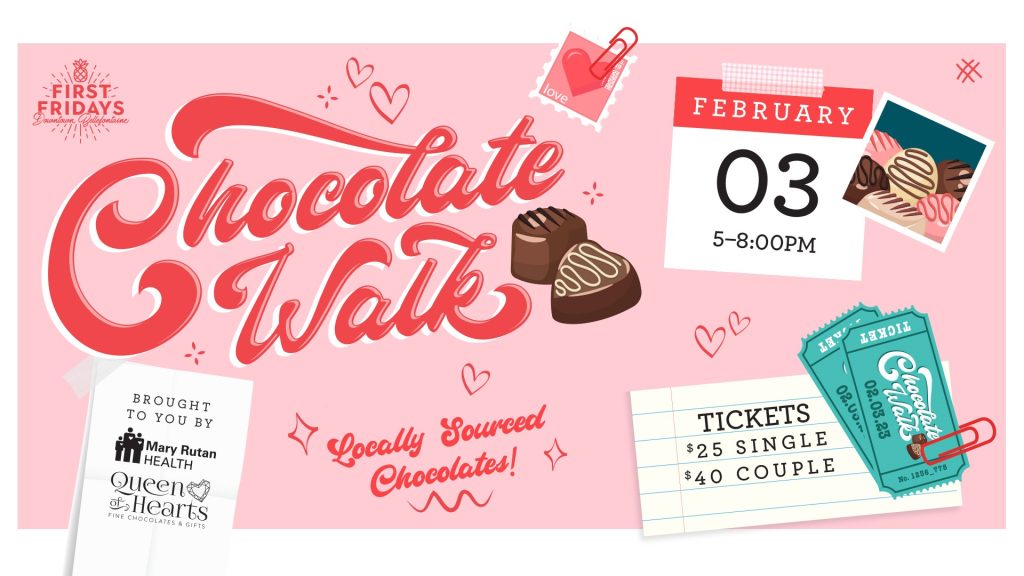 You heard it here first: Downtown Bellefontaine's famous Chocolate Walk is back and sweeter than ever! Sponsored by Queen of Hearts Fine Chocolates & Gifts, you and your family and friends (the more the merrier!) are cordially invited to partake in a tasty stroll through our wonderful city and collect chocolate. Can you think of a better way to kick off February?
Has the cold, gloomy, January weather caused you to feel a bit down? If so, this First Friday event is the perfect outing to put a little pep and your step, and a little—okay, a lot—of sugar in your body, allowing you to officially shake off those winter blues.
The Chocolate Walk takes place on Friday, February 3rd, from 5 to 8 PM. For just $25 for one or $40 for a couple, you will receive that golden ticket, giving you access to a passport and an empty chocolate box, the necessary tools to participate in this delicious adventure! There will be more than 15 stops for you to explore and collect candy from, meaning you'll have no trouble whatsoever filling up the custom shopping bag handed out before the event.
In case you're curious about just how much chocolate you'll be receiving . . . it's over half a pound! Whether you decide to share your loot or keep it all to yourself is entirely your choice. Better yet, though, the fun doesn't end there!
In total, more than 20 Downtown Bellefontaine businesses will be offering locally sourced treats and special discounts for you and your loved ones to enjoy. Make sure to hit every spot to see what great treasures you can find. You don't want to miss a thing!
As mentioned, the Chocolate Walk is made possible by Marty Rutan Health and Queen of Hearts Fine Chocolates & Gifts. Have you taken the time to visit one of Bellefontaine's newest and favorite destinations? If not, now is your chance.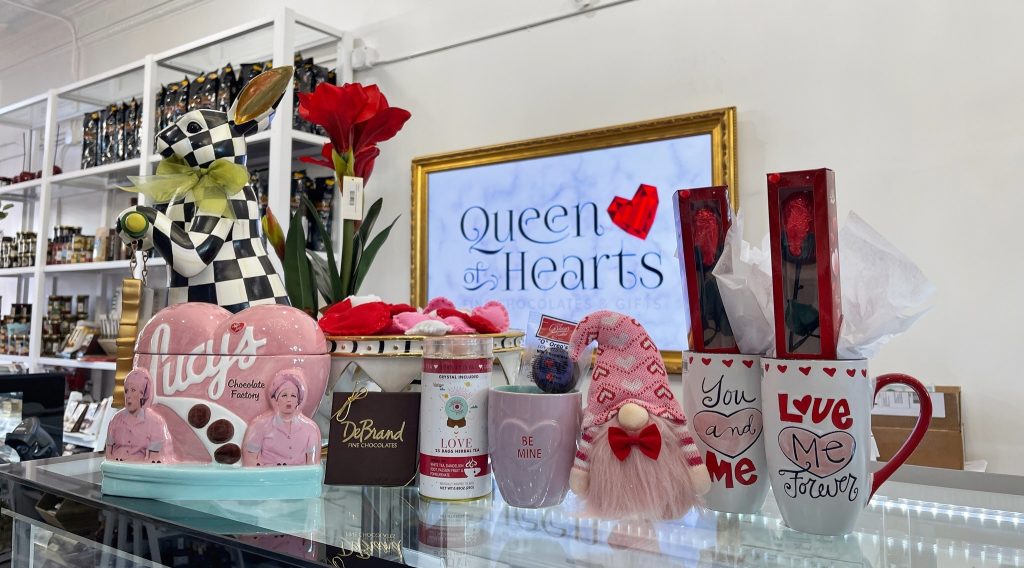 Owned and operated by Shary Duff, Queen of Hearts offers fine chocolates, pottery, and a beautiful assortment of gifts and collectibles, all right in the heart of Downtown Bellefontaine. Do yourself a favor and drop by this fun, friendly store—you won't regret it!
It is at Queen of Hearts that you'll be able to taste the scrumptious, one-of-a-kind creations from DeBrand Fine Chocolates.
Originally founded as a small business in Fort Wayne, IN in 1987, the organization has since expanded and now has a location in Indianapolis, IN, as well as a distribution center, employing over 100 people.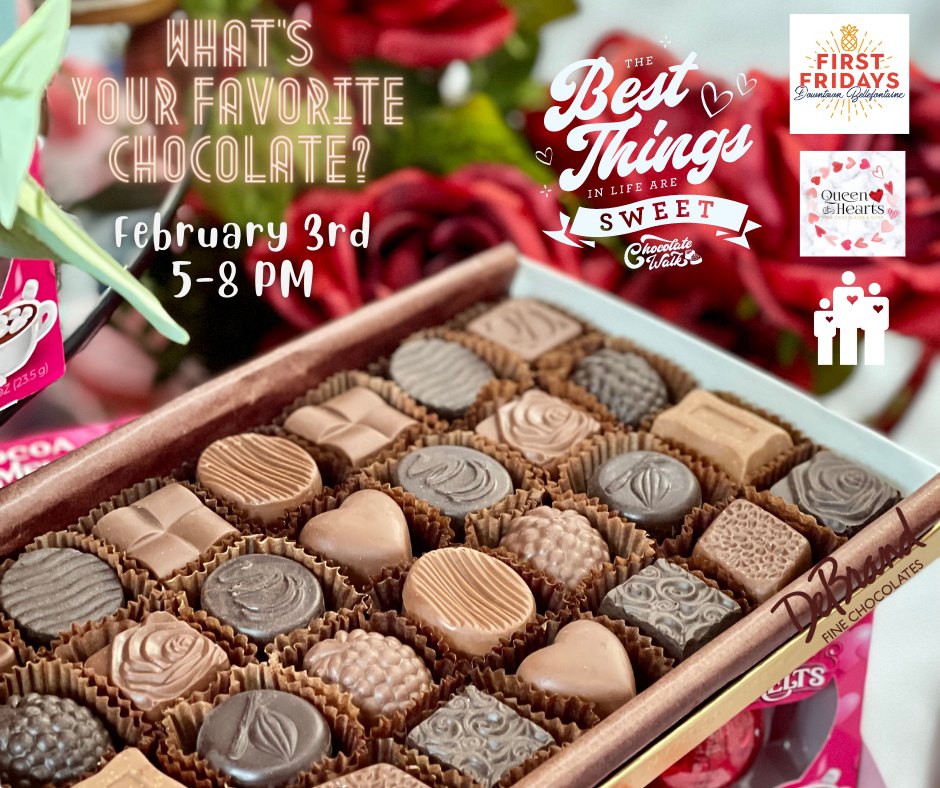 DeBrand creates world-class, artisan chocolates with the highest quality and freshest ingredients, found both locally and all over the world. Yes, all products are completely made from scratch. Popular options include fresh cremes, rich caramels, decadent ganaches, truffles, brittles, and smooth creams.
Is your mouth watering yet? We guarantee that it will be soon enough! Of course, Marie's Candies will be widely available, too. We can't possibly have a chocolate walk without 'em! Also, don't forget to swing through City Sweets & Creamery, another local favorite, to help satisfy that sweet tooth. February 3rd is coming up fast, so save the date, and click here to purchase your ticket(s). We hope to see you there!