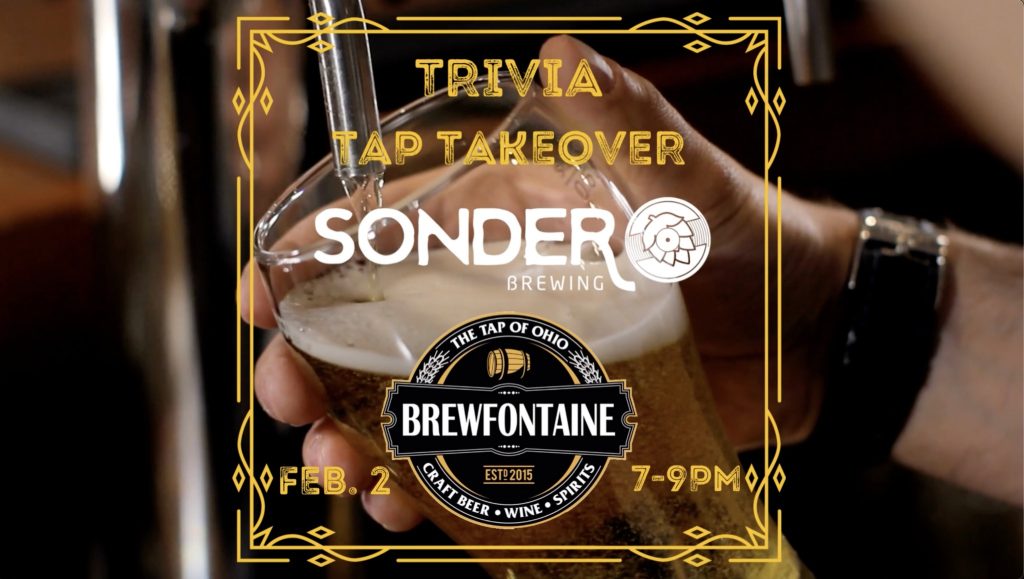 Who's ready to drink, be merry, and test their knowledge on a variety of topics? On Thursday, February 2nd, at 7 PM, Brewfontaine is hosting Trivia Tap Takeover with Sonder Brewing—and you're all invited to attend!
What do you know about sports? Or beer? Hey, are you a big music fan? Trivia questions will cover these topics, as well as plenty of others. The best part? Admission is completely free for this event! You can come equipped with a team, but doing so isn't necessary. Signing up to participate is easy and can be done on the night of the event when you arrive at Brewfontaine.
Prizes will include glassware, t-shirts, and gift cards. Don't miss out! We guarantee you're going to want to be a part of this.
Meet Your Hosts
You're in for a great night, as Brewfontaine and Sonder Brewing team up to deliver an electric experience. So, without further delay, let's meet your hosts.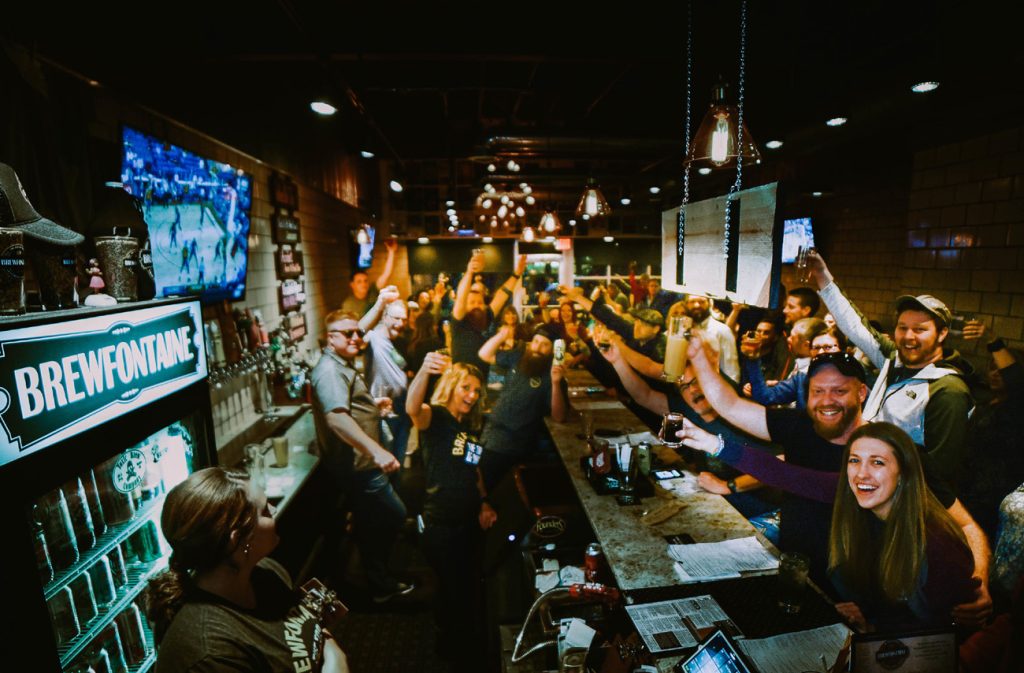 About Brewfontaine
What can we say about Brewfontaine that you don't already know? Located in historic Downton Bellefontaine and voted the #1 Beer Bar in Ohio, this family-friendly establishment offers craft beer, sandwiches, wine on tap, and handcrafted cocktails. That's right: This is your one-stop shop for fun, food, and entertainment.
Here's a fun fact about Brewfontaine: Its building was once home to Johnson's Restaurant in the 1950s. Unfamiliar with Johnson's? It was a regular hangout spot for many, known for its grilled sandwiches and cold beverages.
Today, the establishment is well known for its signature pretzels, which come from local favorite, RISE Bakehouse. While these pretzels are delicious on their own (dipped in either sweet pepper mustard or beer cheese), you also have the option of getting a fresh, homemade sandwich on a warm pretzel bun.
Of course, you can choose from salads, soups, and wraps, too. If you have a growler, make sure you bring it and have it filled before you leave.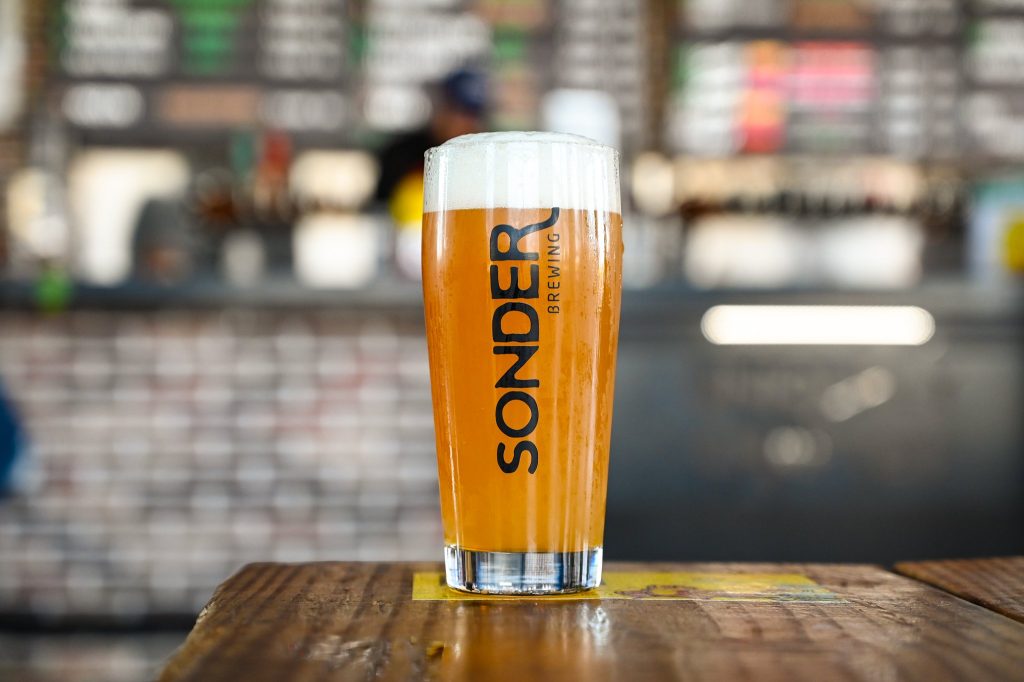 About Sonder Brewing
Sonder Brewing has been brewing uniquely crafted beer in Mason, Ohio since 2018. Known for its high-quality beer selection (brewed on-site), Sonder Brewing has won an impressive amount of awards and recognition.
Conveniently located in the beautiful, Cincinnati area, Sonder Brewing is a 15,200-square-foot building that holds a 30-barrel brew house with American-made equipment, featuring a 2,000-square-foot taproom space. The team, led by Chase Legler, has more than 40 years of experience, as well as passion and drive that you don't always find with other breweries.
The menu is full of treats, including beermosas and beer cocktails, wine, bourbon, and hand-made food items. The outdoor patio is dog friendly and provides a large turf lawn for games.
Stay Tuned for More!
For details on future events, such as additional trivia nights and musical performances, make sure to "like" and follow Brewfontaine on Facebook. Doing so will allow you to stay fully informed. Further, don't forget about Brewfontaine's daily specials, from burgers to pints to half-priced apps, you won't find deals like these anywhere else. Enjoy!