Who's your valentine? This year, it doesn't matter if you plan on spending February 14th with a significant other or your special self, just as long as you know there are plenty of chances to celebrate the fun and loveable occasion in Downtown Bellefontaine. So, if you don't have a date, there's no need to worry. Simply wrap your arms around our beautiful city and let it take you out for a night you won't forget.
Hopefully, you've already secured your tickets for 'Til Death Do Us Part, a four-course dinner and fully immersive murder mystery show. The event, which takes place on Valentine's Day at The Syndicate, will allow you to eat, be merry, and participate in a wedding-gone-wrong murder mystery party. Unfortunately, 'Til Death Do Us Part is completely sold out; tickets went incredibly fast. However, we recommend staying up-to-date with The Syndicate's Facebook page, as similar opportunities could be on the horizon.
If you're a music fan, then you won't want to miss The Dueling Pianos Valentine's Show at The Syndicate, happening on Wednesday, February 15th. Sit back, relax, and enjoy ebony and ivory dueling pianos with sing-along songs focusing on—yes, you guessed it—love. It's best to get your tickets now, while you still can, and make sure you come ready with requests. Seating is general admission; the doors will open at 6:00 PM.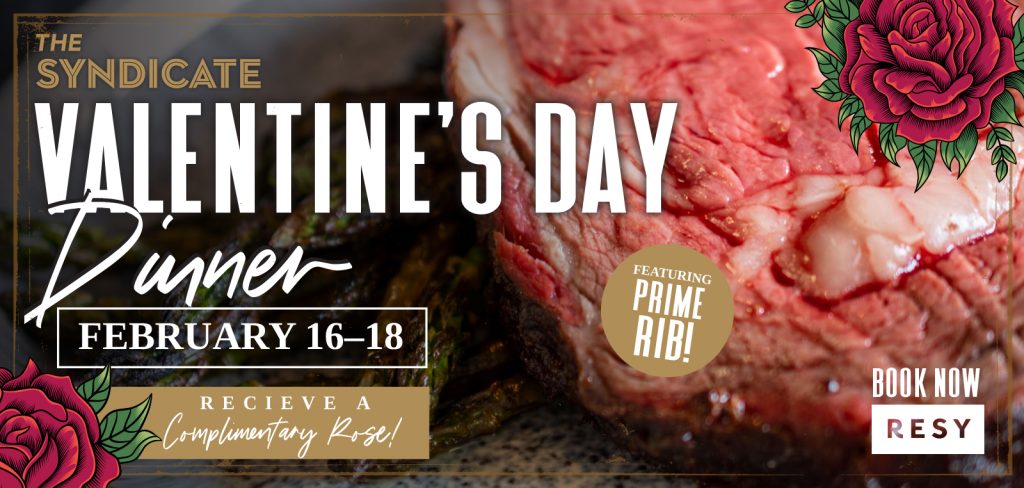 Can't make it during the week? The Syndicate is offering a special Valentine's Day dinner February 16-18. Book your reservation today for a prime rib feature and complimentary rose for your Valentine.
Perhaps you're passionate about makeup? If so, we've got good news for you: Nicolette Dague is offering Valentine's Day-inspired makeup tutorials on Sunday, February 5th. Spots are limited for both classes, which are scheduled from 11 AM to 1 PM, and from 3 PM to 6 PM. While indulging in wine and delicious appetizers, you'll get to perfect your makeup skills by learning about the essential items you should have in your makeup bag, how to properly apply makeup, obtaining that ultimate date-night look, and so much more! Visit Undertone Beauty Bar to sign up.
Finally, on Thursday, February 9th, unboxed is hosting a Galentine's Day bash from 5 PM to 7:30 PM. Details are still forthcoming, so if you're interested in attending, keep an eye out!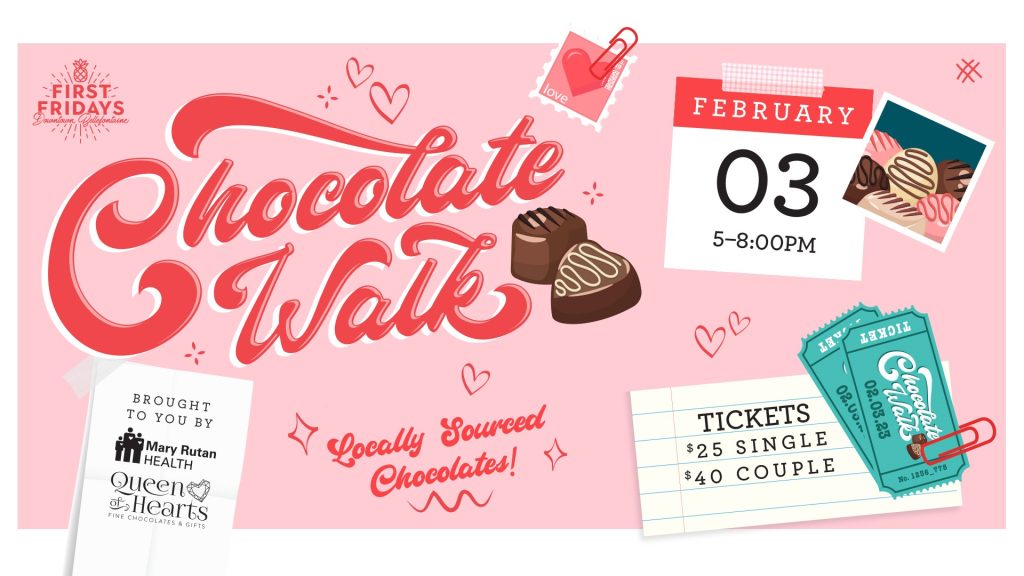 Of course, the local favorite Chocolate Walk is back, occurring on Friday, February 3rd, from 5 to 8 PM. Sponsored by Queen of Hearts Fine Chocolates and Gifts and Mary Rutan Health, this is the time to satisfy that sweet tooth by strolling through Downtown Bellefontaine and collecting over half a pound of chocolate from more than 15 different locations. How delicious is that? Click here to order a passport.
Regardless of how you choose to spend Valentine's Day this year, we wish you a fun, love-filled celebration.