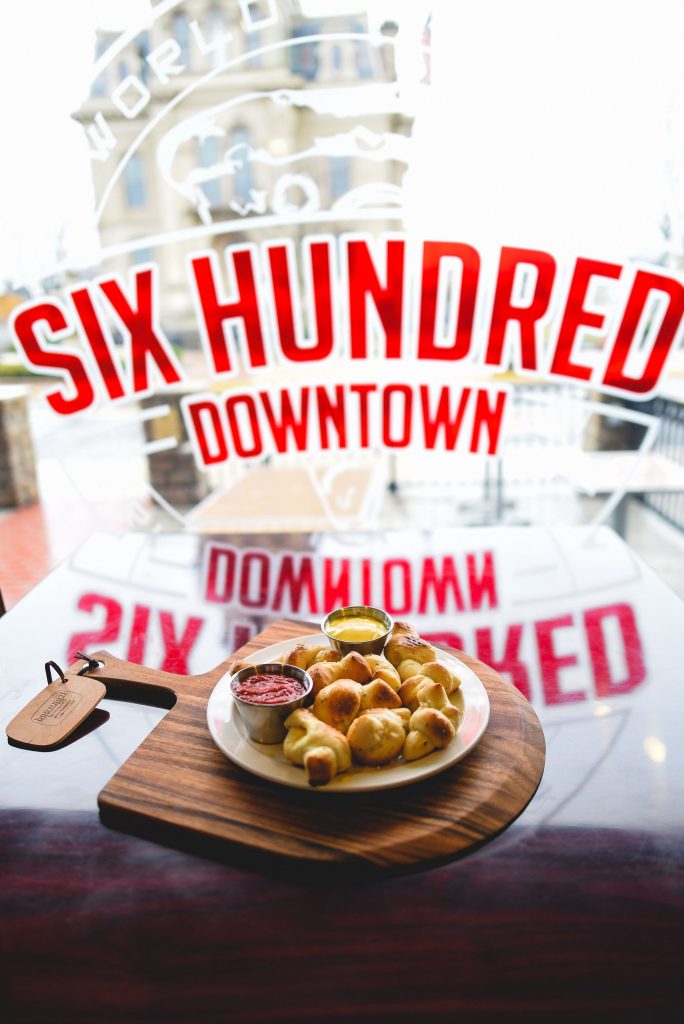 Did you hear the exciting news? National Pizza Day is right around the corner. Do you have plans on Thursday, February 9th? You do now! Not that you ever need a reason to eat pizza—but now you have one, a great one! And if you're celebrating National Pizza Day in Downtown Bellefontaine, there's only one place to do it properly: at Six Hundred Downtown.
What Is National Pizza Day?
National Pizza Day is exactly what it sounds like: a day to celebrate the amazingness that is pizza, and in all shapes, sizes, and ingredients. It doesn't matter if you prefer Six Hundred Downtown's famous Hot Honey Ple-Izza (complete with Mike's Hot Honey) or its New Orleans (yes, with spicy Cajun sauce and smoked bacon) signature pie, because there is no wrong kind of pizza. For those of you who believe pineapple doesn't belong on pizza, read that again—and then check your tastebuds! (We're only teasing.)
Today, there seems to be a day of recognition for just about anything and everything in the world: cheesecake, books, shoes, donuts . . . It's only fair for pizza to have its moment, too! Not to mention, if there's one thing most people can agree on, it's that pizza is important.
In case you're curious to learn, the term "pizza" was first recorded in the 10th century in a Latin manuscript from the Southern Italian town of Gaeta in Lazio, on the border with Campania. However, modern pizza was invented in Naples, and it has since become one of the most popular foods in the world, as well as a common fast-food item in Europe, America, and Australasia.
In fact, just a handful of years back, the world pizza market was $128 billion, with $44 billion of that coming from the United States, spread over 76,000 pizzerias. These numbers have likely increased. Still, that's a whole lot of dough! (Did you catch that double entendre?)
Additional fun facts about pizza include the following:
Around 350 slices of pizza are consumed every second in the United States
Roughly 93 percent of Americans order a pizza at least once a month
New York City was home to the very first pizzeria in the United States
Pizza consumption is always highest during big game days (Super Bowl, NBA Finals)
America's favorite pizza topping is, of course, pepperoni
What is there to add about Six Hundred Downtown that you don't already know? With its world-famous, brick-oven pizzas, garlic knots, baked sandwiches, and always fresh salads, Six Hundred Downtown has become a staple that both locals and out-of-towners have come to rely on for delicious and affordable meals.
The dough is made in-house, and each pizza is hand-spun the old-fashioned way. Only the finest meats are sourced, and many of the cheeses, veggies, and other high-quality ingredients found on the menu are from local farms.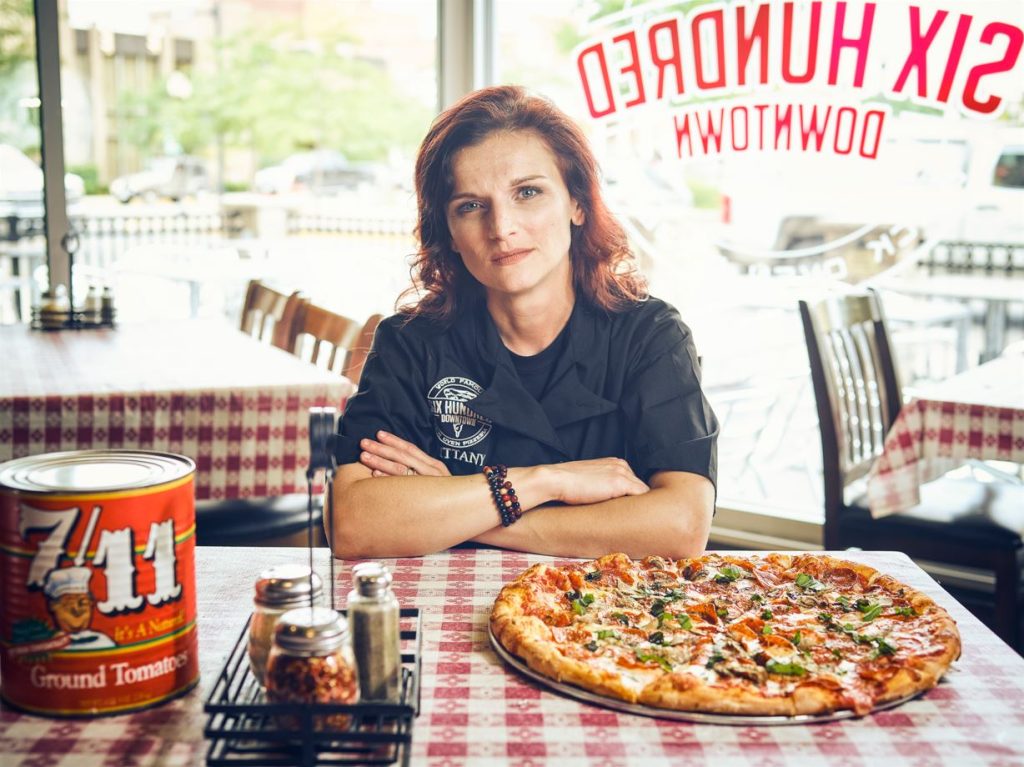 Six Hundred Downtown is a completely independent restaurant, locally owned and operated by Brittany Saxton, a five-time World Pizza Champion. Brittany has also competed on the Food Network's Guy's Grocery Games. How cool is that?
To view the restaurant's full menu, click here! Don't forget to celebrate National Pizza Day on Thursday, February 9th, at Six Hundred Downtown. We hope to see you there! Make sure to "like" and follow the restaurant on Facebook for the latest news and events.