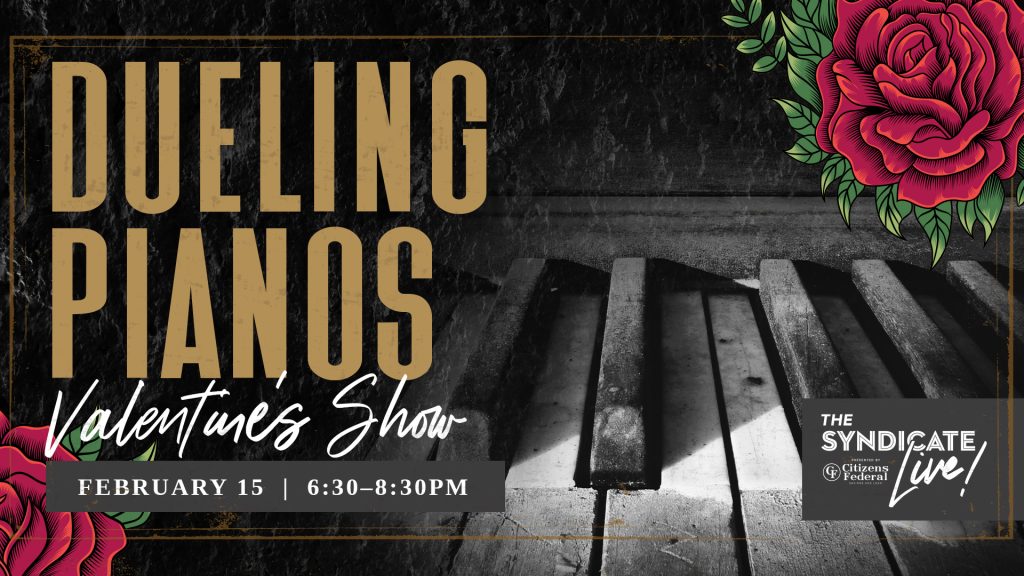 This February, is love in the air? If so, we have the perfect date night planned for you and your significant other. Or, perhaps you'd rather celebrate Valentine's Day with a friend—that's fine, too (as long as they're at least 21 years of age)! Either way, we guarantee you're going to want to be in Downtown Bellefontaine on Wednesday, February 15th, for an evening to remember!
In the Mood for a Melody?
You're a music fan, aren't you? It's safe to assume that everyone enjoys music. As such,you won't want to miss The Dueling Pianos Valentine's Show happening at The Syndicate this month. Simply sit back, relax, and enjoy ebony and ivory dueling pianos with sing-along songs focusing on—yes, you guessed it—love. Also, feel free to come ready with song requests.
You read that correctly, right? Sing-along songs . . . So, before the event, make sure to do your vocal exercises and drink plenty of hot tea in preparation for those big numbers.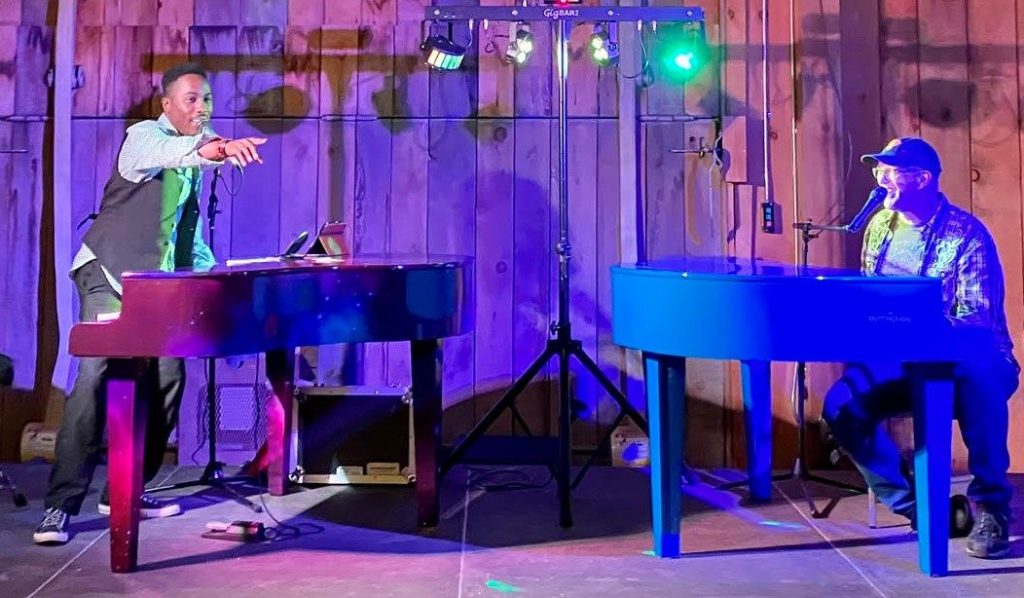 All joking aside, this will definitely be a cozy, fun-filled experience for you and your guest (s). In addition to the live entertainment, the restaurant will be serving its event menu, which includes small bites and specialty cocktails. For those who have already gotten a ticket or plan on purchasing a ticket, the menu will be emailed out prior to the show. And, speaking of tickets, we do recommend securing them sooner rather than later.
Seating for the show is general admission, and to accommodate all guests, you may be seated with other people from another party. We believe this only adds to the excitement, though. Who knows? You may meet a new friend or two! However, if you would like to be seated with other attendees, please specify this during the checkout process.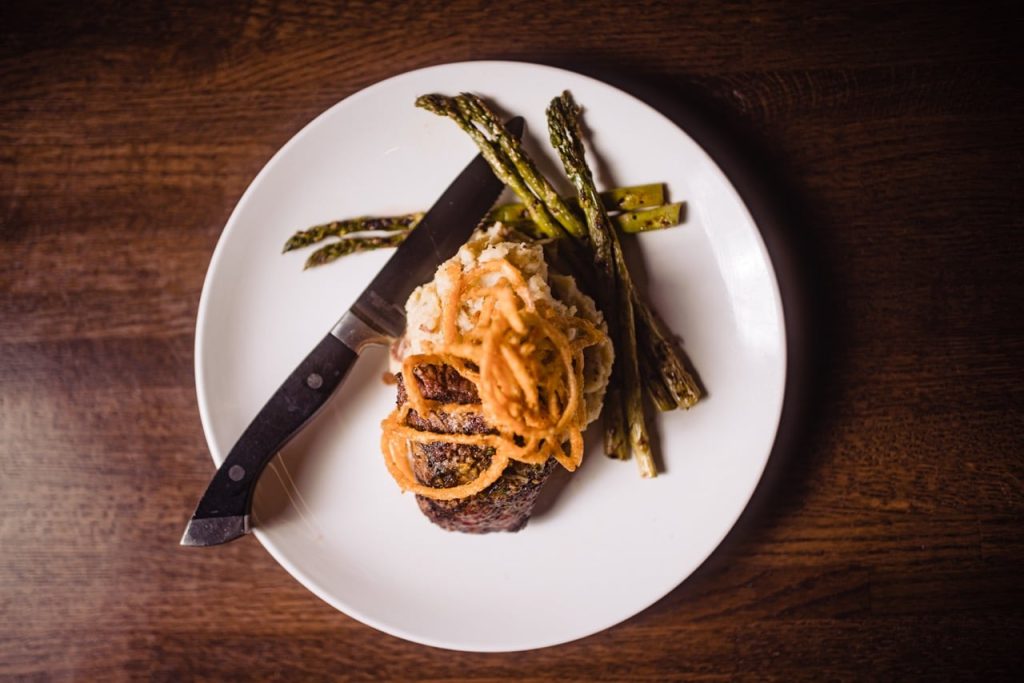 About The Syndicate
If you've yet to stop by The Syndicate for drinks, dinner, or entertainment, you're missing out! Originally Jackson's News Stand from 1946 to 1993, the venue's current décor showcases historic features from its former life.
Upon entering, you'll be greeted by a large, custom-built bar topped with salvaged glass windows and large quartz countertops, all resembling a New York-style newsstand. Additionally, the walls are adorned with local, Ohio newspapers from many years past.
During the Dueling Pianos Valentine's Show, only our limited, event menu will be available to order from, but we highly recommend coming back for happy hour, brunch, and/or dinner at another time to get the full effect of this amazing restaurant.
For your convenience, The Syndicate offers online ordering, catering, and both private and public event hosting. It's always best to make a reservation, just to be on the safe side.
We hope to see you out on Wednesday, February 15th, at The Syndicate. The doors will open at 6 PM, with the show beginning at 6:30 PM. Secure your tickets now for a Valentine's Day celebration you won't forget. Remember, this event is for those 21 years of age and older. Don't forget to "like" and follow The Syndicate on Facebook for the latest news and events. You can also sign up for the restaurant's newsletter by clicking here.