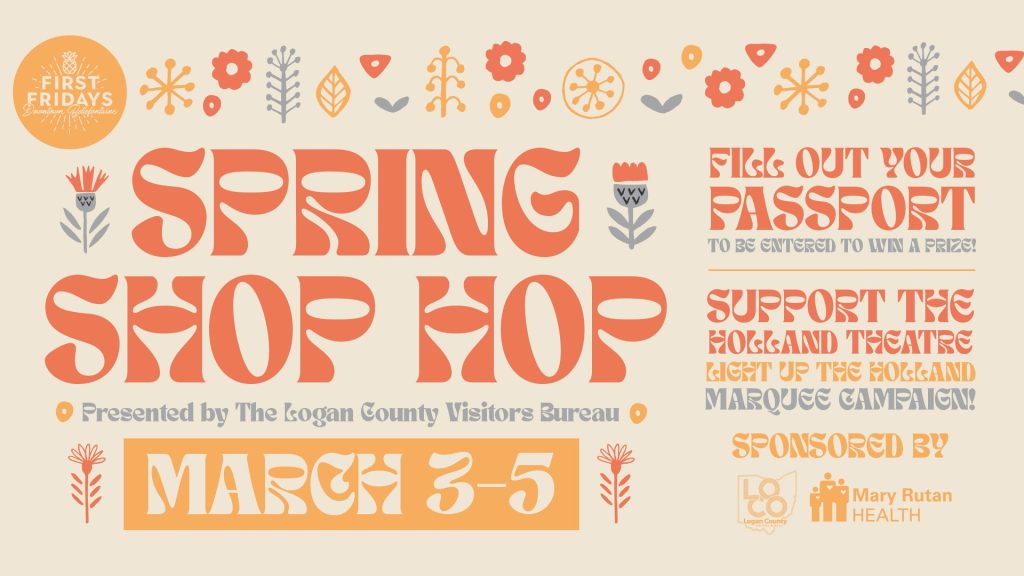 Can you believe it's practically March already? We're almost officially three months into 2023—where has the time gone? Of course, with a new month, comes another First Fridays Bellefontaine event. We're excited to share with you all of the exciting details. Are you ready for it?
Mark your calendars! Spring Shop Hop Presented by The Logan County Visitors Bureau is happening from March 3rd to March 5th. That's right, this time, we're taking the whole weekend to kick off the start of the latest month.
If you're ready for springtime and warmer weather, you're not alone! Here's hoping plenty of sunshine and outdoor activities are on the horizon for Downtown Bellefontaine. In fact, that's one of the biggest goals of this event: to commence spring!
Beginning on Friday, March 3rd, at 6 PM (and ending Sunday, March 5th, at 3 PM), you'll have the chance to hop and shop till you drop! Specifically, many of your favorite stores in the area will be offering a variety of great deals and new products that we guarantee you're not going to want to miss. The best part? These same stores will be extending their normal hours, meaning you'll have extended time to explore. How amazing does that sound? Further, more than 20 locations have been added to this year's passport, so you'll have no trouble whatsoever finding a sale that fits your particular wants and needs.
As always, shopping passports will be available for a suggested $5 donation at any participating location. By filling up your shopping passport, not only will you unlock exclusive discounts, but additionally, you'll be entered to win an EPIC shop local gift basket. The good news just keeps on coming. What's in this gift basket, exactly? You'll have to shop to find out! We can reveal this, though: The gift basket is valued at over $300!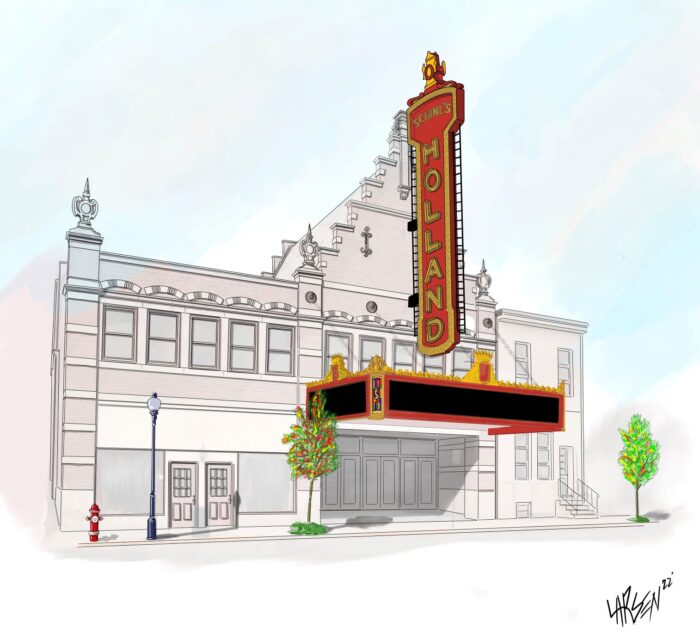 Perhaps the most compelling feature of the Spring Shop Hop weekend event is that the passport donations will go to benefit the "Light Up the Holland" campaign, which has been created to return the grand marquee to the front of the building. To learn more about this campaign, including how you can contribute, click here.
As many of you already know, Holland Theatre is Downtown Bellefontaine's historic venue for the performing arts. The interior of the nation's only atmospheric Dutch theatre has been fully restored to its 1931 splendor, thanks to the help of myriad local businesses and individuals.
The Logan County Visitors Bureau is a fantastic resource to ensure that you're staying up to date with all of the wonderful attractions occurring throughout our community, and all year long! From what to eat, to where to stay, to where to explore, this reliable tool will allow you to stay busy and have fun! Just click here to experience Logan County's offerings. So, are you ready to shop, save, and support a good cause? Remember, the event lasts all weekend, not just Friday, so be sure to take advantage of this one-time opportunity. Spring is in the air, and we look forward to seeing you celebrate it!