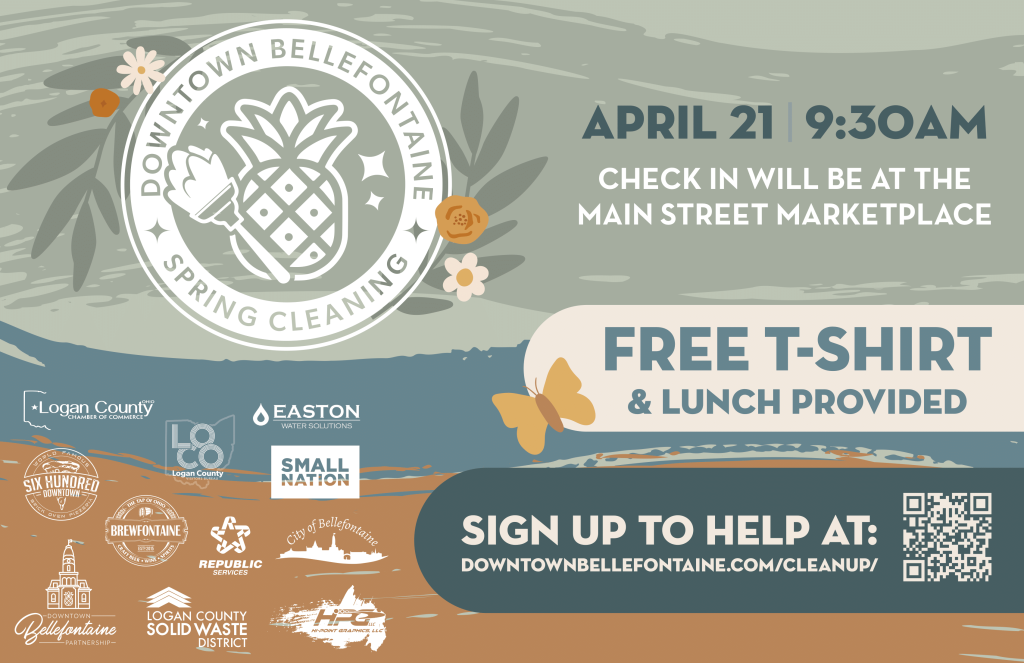 Show of hands: Who's ready for spring? From warmer weather to longer, sunnier, days, the change in season definitely helps bring out the beauty and joy that Downtown Bellefontaine has to offer. Of course, with the arrival of spring brings a very important day for the entire world to celebrate . . . Earth Day!
If you're looking for something fun and special to do, we have the perfect suggestion: take part in the 2023 Downtown Bellefontaine Spring Cleaning event. If you participated last year, then you likely recall how much fun everyone had. This year promises to be just as—if not more—exciting! Earth Day is Saturday, April 22nd, but we're getting started a day early!
Check-in begins at 9:30 AM on Friday, April 21st, at the Main Street Marketplace. We'll promptly kick off the adventure at 10:00 AM. All those joining will receive a free t-shirt, which we'd love for you to wear for the day. Tasks include picking up trash throughout town, planting flowers, painting curbs, and more!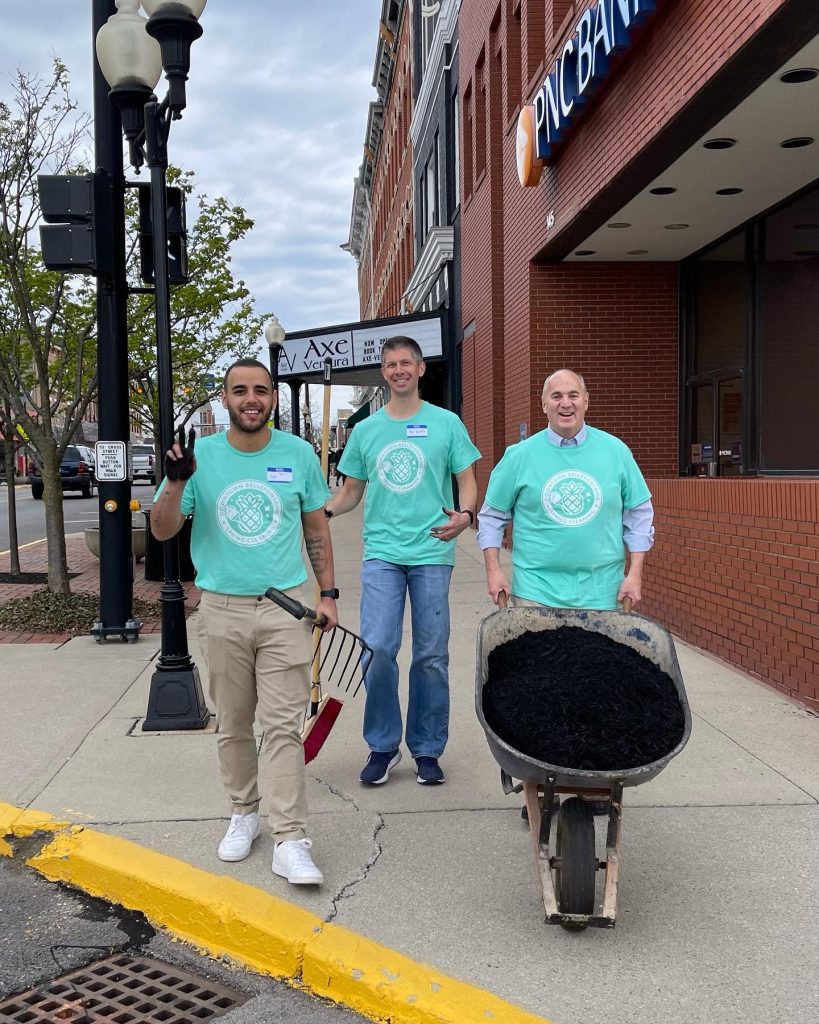 At lunchtime, free pizza will be available from Six Hundred Downtown, as well as a free refreshment from Brewfontaine! Therefore, be sure to work up an appetite.
We're happy to report that the weather is looking good for Friday, April 21st. Still, we all know how quickly Mother Nature can shift her attitude in Logan County, so come prepared. Just in case, we will have ponchos available. Plan on the event moving forward if it's only misting or sprinkling. However, heavy rain will result in a cancellation, in which case you'll receive an email notification.
If you have any questions or concerns, don't hesitate to email Nick Davis with Small Nation: nick@smallnationstrong.com! To sign up, simply click here and fill out the short form. We look forward to seeing you!

Other Ways to Observe Spring and Earth Day
If you're unable to attend the 2023 Downtown Bellefontaine Spring cleaning event, don't worry—there are plenty of other ways to commence the approach of spring and show your deep appreciation for Earth Day.
First things first, think about giving your home a good, hard scrubbing. It's always best to go room by room, working smarter, not harder. For example, instead of doing a little work in the bathroom followed by a touch-up in the dining room, choose one area and completely finish cleaning it before moving on to the next. Don't forget about wiping down the walls (we recommend using a damp, microfiber cloth), as well as the doorframes and baseboards.
Next, purge all closest, getting rid of old clothes, books, and knickknacks you no longer use or want. Remember, the purpose of this activity is to declutter your space. Whatever items you decide to get rid of, don't throw them out, but donate them to a local thrift store, allowing them to be reused or repurposed.
Lastly, to prove that you're doing your part to protect the planet, try not driving your vehicle on Earth Day, but walking or riding a bike to your destination. Further, attempt to carry reusable plastic or cloth bags when you do your shopping, switch to paperless billing, and only drink from refillable water bottles.
After all, we only get one planet to live on . . . we all have to come together to keep it safe and clean.  April 21st will be here before you know it! Click here if you're ready to get to work.