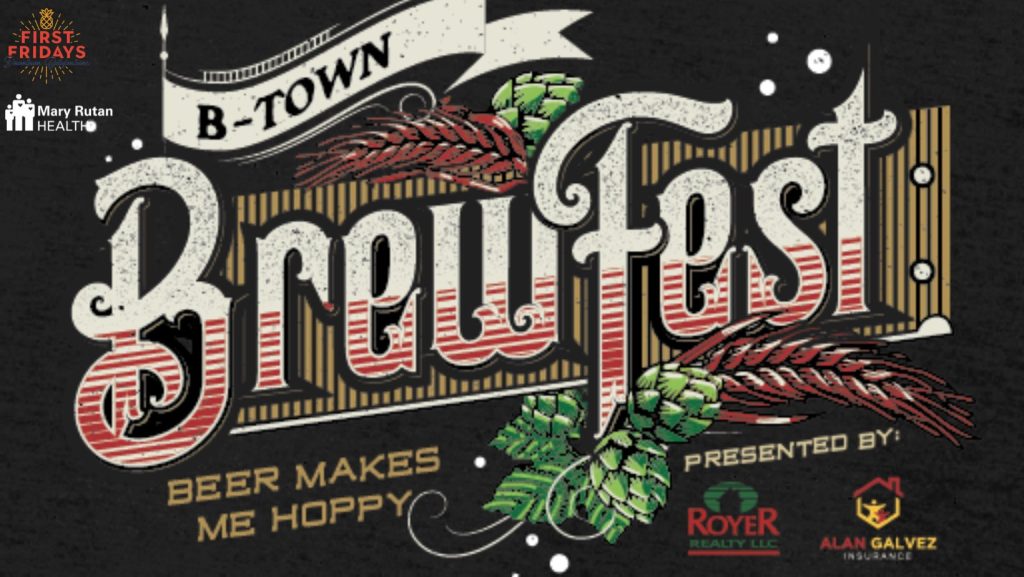 It's hard to believe that May is almost here. Time is flying by! Can you feel the whiplash? Really, if you think about it, there's only one thing to do: sit back, have a beer, and enjoy the ride—and First Fridays Bellefontaine, sponsored by Mary Rutan Health, is going to help you do just that. The fun is brewing . . . are you ready for it?
Presented by Alan Galvez Insurance and Royer Realty, B-Town BrewFest is back and better than ever, so make sure you save the date because we guarantee you're not going to want to miss this!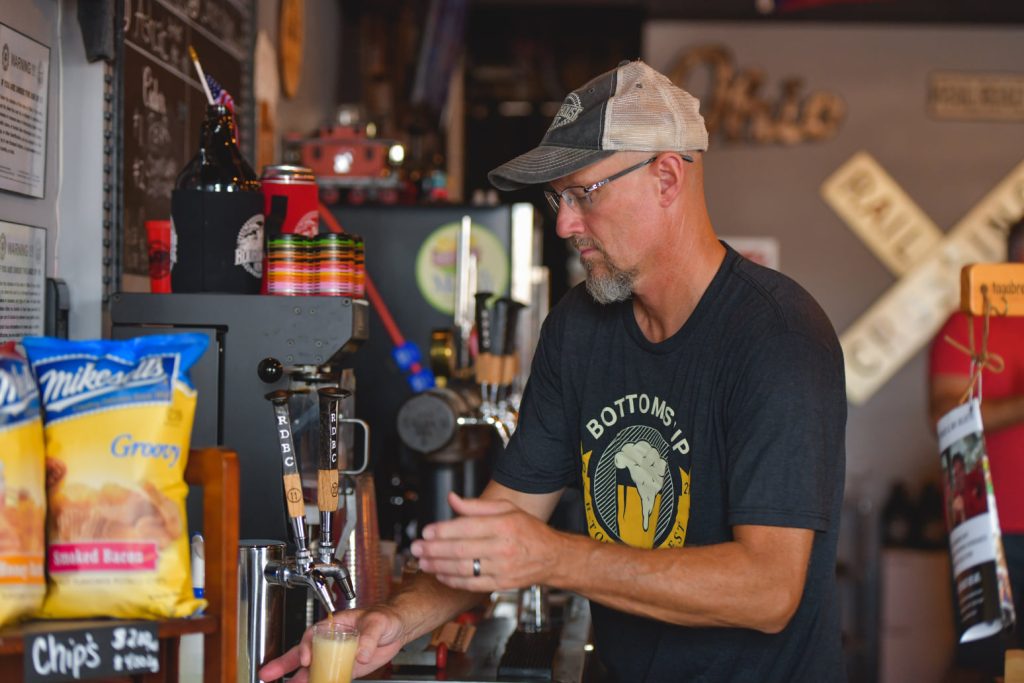 On Friday, May 5th, from 5 to 8 PM, you'll have the opportunity to sip your way across Downtown Bellefontaine, sampling 10 various Ohio-made beers, including an exclusive brew from our good friends at Roundhouse Depot Brewing Co. How amazing does that sound? Here's what to expect:
At check-in, you will receive your 10 tasting tickets, which can be used all over Downtown Bellefontaine. Each of these tickets is redeemable for five ounces of beer at designated stops, a commemorative collapsible cooler filled with snacks, and a tasting cup.
Now, this is very important: Tickets will not be sold at the event, meaning you must have a pre-sale ticket to participate. Tickets are going fast, so click here to secure yours before it's too late.
Not much of a drinker? Not a problem! In addition to the General Admission tickets described above, we're also offering Designated Driver tickets. These tickets include all of the merchandise and perks of General Admission tickets without the extra cost of alcohol, as well as an NA beverage—completely free of charge!
Safe rides home will be offered by Ohio Lima by donation.
Further, Four Acre Clothing Co. will be on-site, screen-printing special edition shirts for the event. If you're drinking, you'll definitely want to eat some dinner, too. Food trucks will conveniently be spread out, giving you plenty of possibilities to get some delicious grub. That's not all, though! We want to keep you fully entertained while you drink and munch, so we're providing human billiards, kick darts, giant pong, cornhole, a DJ, and a mechanical bull . . . all for your pleasure!
Please note that B-Town Brewfest is happening rain or shine, and all ticket sales are final. Check-in takes place from 4:30 to 6:30 PM at Roundhouse Depot Brewing Co. You must be 21 years of age or older to participate, and you will need to present your ID at check-in. If you do not have your ID on you, your access to the event will be denied. No exceptions.
Show of hands: Who's ready to party? There is no better way to kick off the summer season! Remember, only a limited amount of tickets are available. You don't want to risk being left out of what is destined to be a night for the books. We hope to see you and your friends out and about on Friday, May 5th. After all, everyone deserves to have a good time now and again, and this is the perfect chance to do so. Get your tickets now—the festivities begin soon!