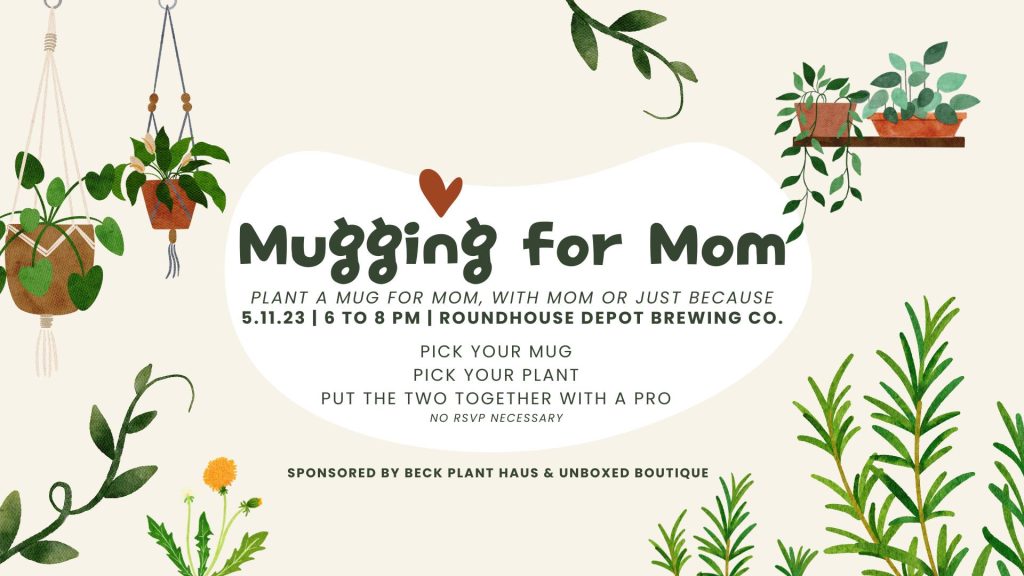 Are you aware of the very special day that is right around the corner? Yes, we're talking about Mother's Day, which falls on Sunday, May 14th, this year. Have you picked out a unique gift for that amazing lady in your life yet? If not, no worries—we have the ultimate suggestion for you, and you don't have to go far to get it. Better yet, you get to make it in Downtown Bellefontaine.
On May 11th, from 6 to 8 PM, you'll have the chance to plant a mug for your mom for Mother's Day. Sound like fun? Hosted by unboxed and Beck Plant Haus at Roundhouse Depot Brewing Co. (RDBC), here's everything you need to know about this creative, one-of-a-kind treat.
First, show up! Easy enough, right? Then, you'll get the chance to pick out a mug of your choosing from unboxed boutique's large variety, including options that range from snarky to sweet to somewhere in the middle.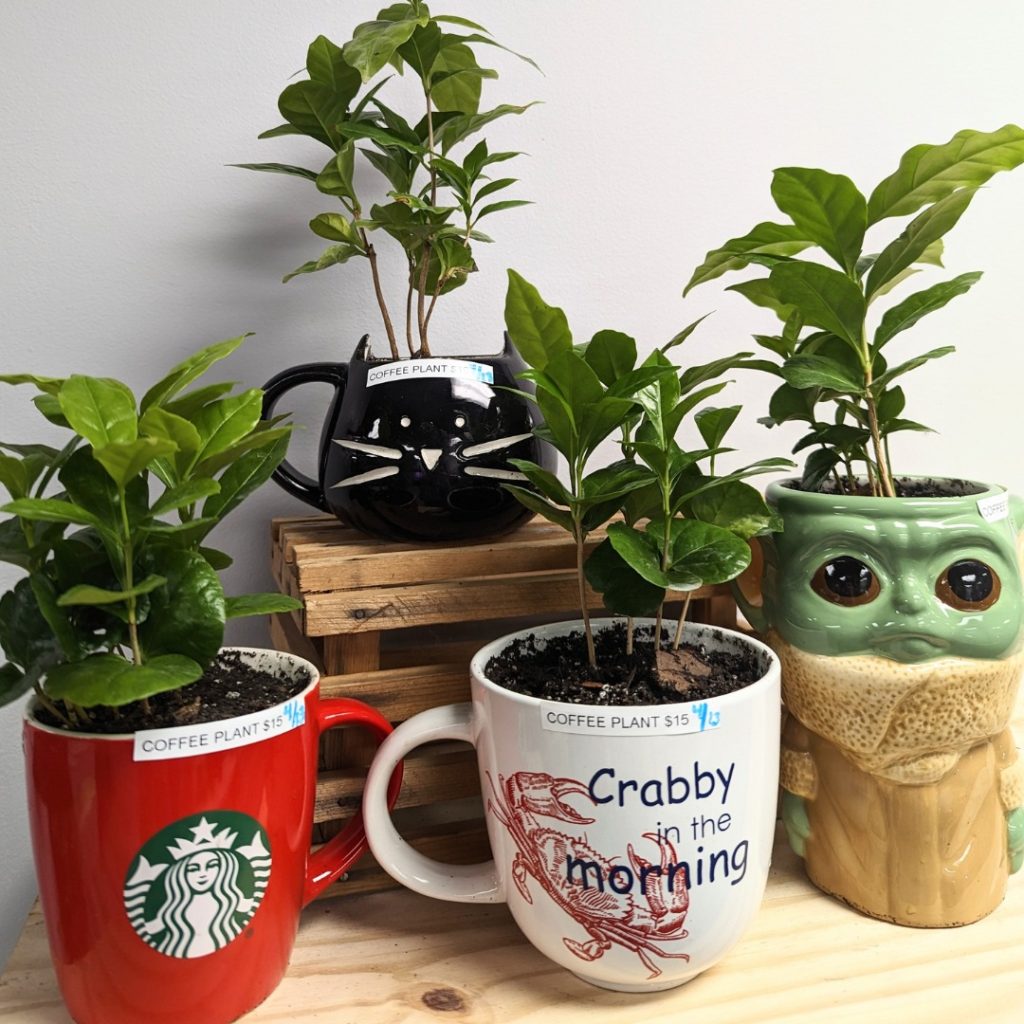 After you've chosen the best mug for your mom, you'll select an adorable plant from the plant gurus from Beck Plant Haus, who will also be more than happy to help you pot that cutie in your new mug.
Finally, that last part, bask in the glow of your new plant in all its glory!
Even if you plan on giving your planted mug to your mom for a Mother's Day gift, you're welcome to bring her to this event with you, allowing the two of you to share a date night, full of bonding, laughs, and drinks! No, you didn't misread that last part. While you are mugging, you can sip your favorite beverage from RDBC. Talk about a win-win experience! You're even invited to bring in food from any of the downtown area eateries.
Mugs, plants, alcohol, and quality time with your mom or mother figure . . . can you think of a better way to spend an evening?
So, make sure you mark your calendars. Mugging for Mom is happening on Thursday, May 11th, from 6 to 8 PM. You don't have to RSVP—just show up, ready to have a bit of an adventure. Remember, you can come solo, with your mom, or with any woman who is important to you.
About the Hosts and Sponsor
Beck Plant Haus is an indoor plant shop, carrying indoor plants and plant novelty items. Are you a plant person? If so, this women-owned, plant destination is definitely for you!
Click here to learn more about Beck Plant Haus.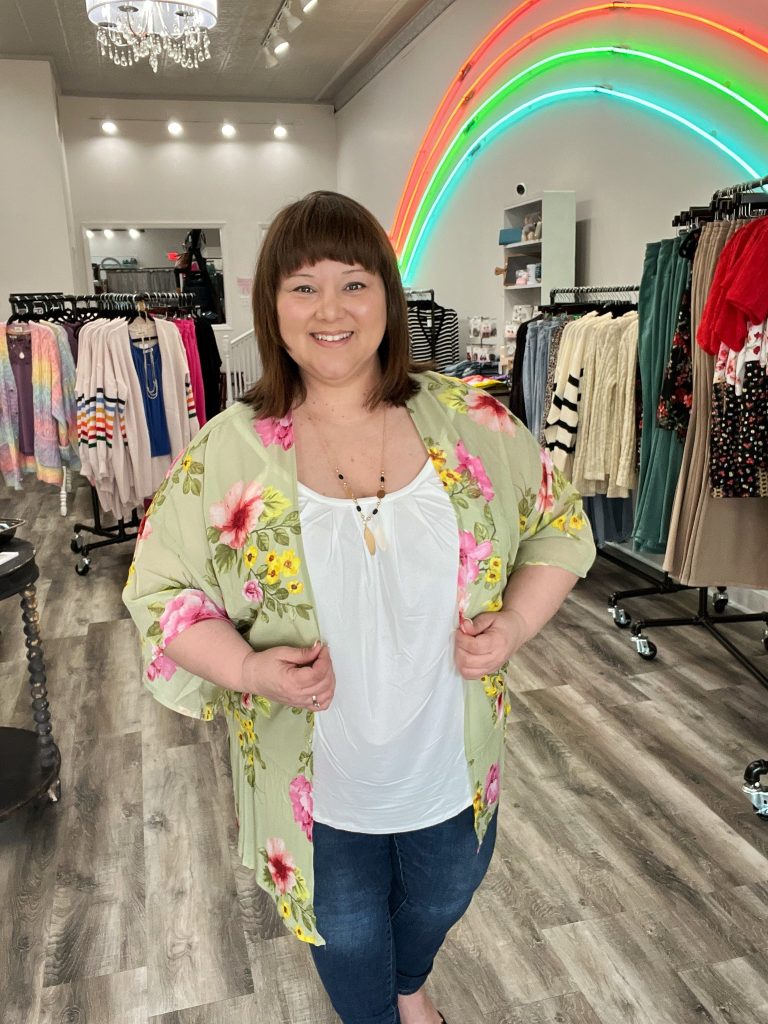 Conveniently opened seven days a week, unboxed is a women's clothing boutique, passionate about making women of all shapes and sizes feel confident and beautiful.
Click here to learn more about unboxed.
Roundhouse Depot Brewing Co. (RDBC) is the first-ever brewery in Bellefontaine, Ohio, representing the amazingly rich heritage of the railroad from the 1800s.
Click here to learn more about RDBC. If you're unable to attend this specific event, keep an eye out for future opportunities. As you know there is always something to do and see in Downtown Bellefontaine.