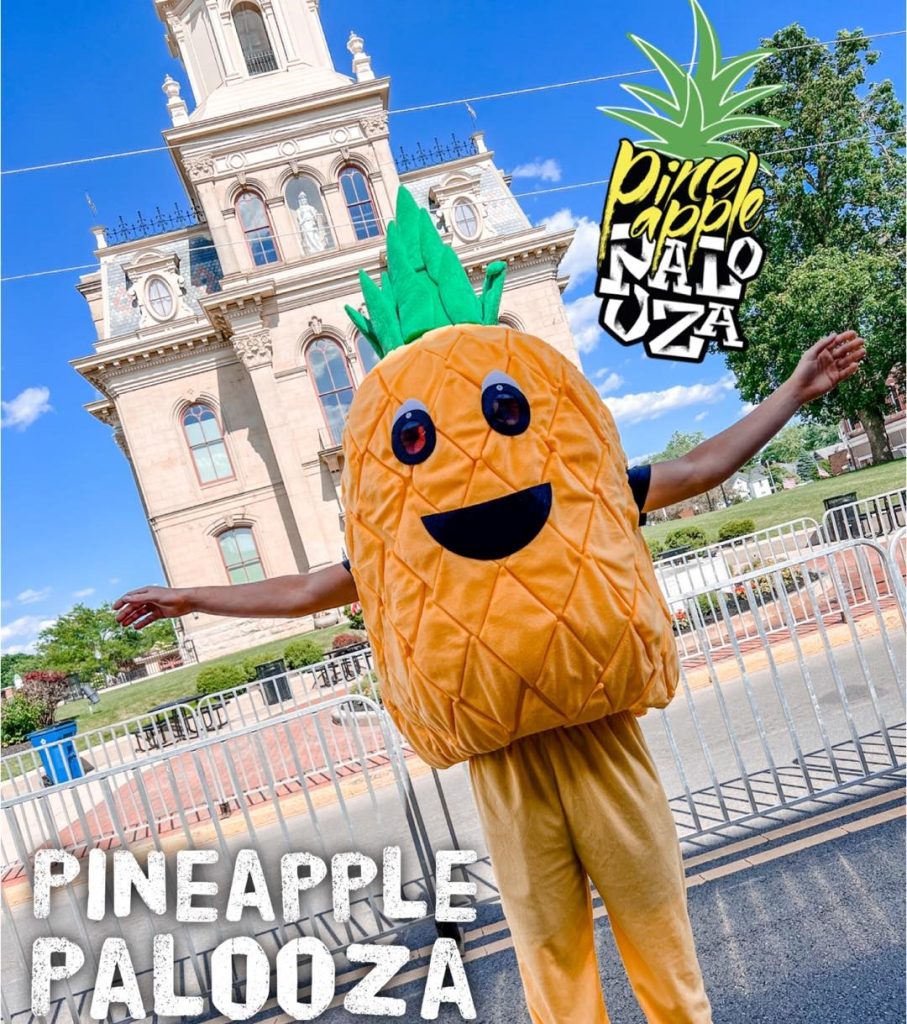 June is coming . . . You know what that means, right? In addition to long, sunny afternoons, baseball games, and lazy days by the pool, there's a new First Fridays Bellefontaine celebration that we can't wait to share with you!
Who's ready for the second annual Pineapple Palooza? Presented by Four Acre Clothing Co., this Downtown Bellefontaine event can't be missed. After all, you likely remember all the fun you had last year with your family and friends. Well, this year promises to top that—and in a big, big way!
For example, you'll have the chance to zipline down Main Street! This is a great way to take in our beautiful city and appreciate everything it has to offer. That's just the beginning! Additionally, you can try out your surfing skills, race down Court Street in a Zorb ball, and test your core balance with the log rolling challenge.
Don't worry—there's plenty for the younger kiddos to do and see, too, including a pirate bounce house, an inflatable obstacle course and wrecking ball, a giant tropical slide, and four-way basketball. There will also be face painting and a Dunk-a-Cop booth! Mary Rutan Health will be providing many more fun festival games.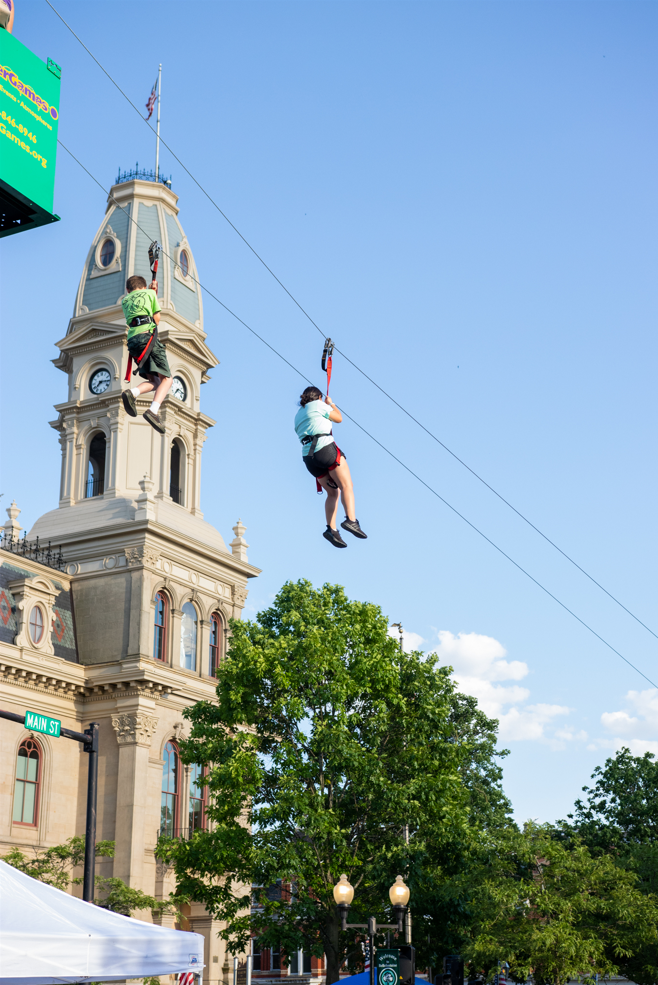 You'll definitely want to come hungry or at least work up an appetite while making the rounds. There will be seven—yep, seven!—food trucks on-site for you to choose from, as well as lemon shake-ups and Hall's Country Kettle Corn. You'll find all the yummy goodness lined up on Columbus Street, so plan on cruising over. You deserve a sweet treat.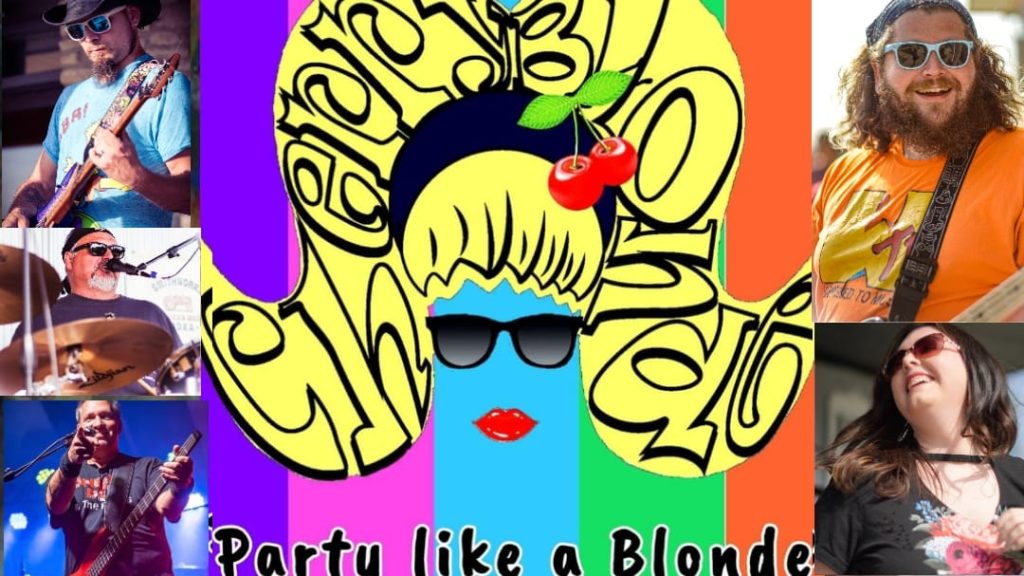 At 8:00 PM, the entertainment starts! Cherry Blonde will take the stage, guaranteeing to deliver a rocking good time, and the band will carry us through the rest of the evening, playing until 11:00 PM.
The party starts at 4:00 PM on Friday, June 2nd, with all attractions and activities closing down by 9:00 PM. That's plenty of time to laugh, eat, and make memories at this kickoff-to-summer bash.
Further, all adults will be happy to learn that the downtown area will have a beer garden available, helping to ensure the beverage lines stay short and easy to get through. Therefore, if you're 21 years of age or older, come thirsty.
Wristbands will be valid for all attractions, and unlimited usage—except for ziplining. Tickets for ziplining can be purchased for $10/each.
Now, some of you may be wondering about the significance of the pineapple in "Pineapple Palooza."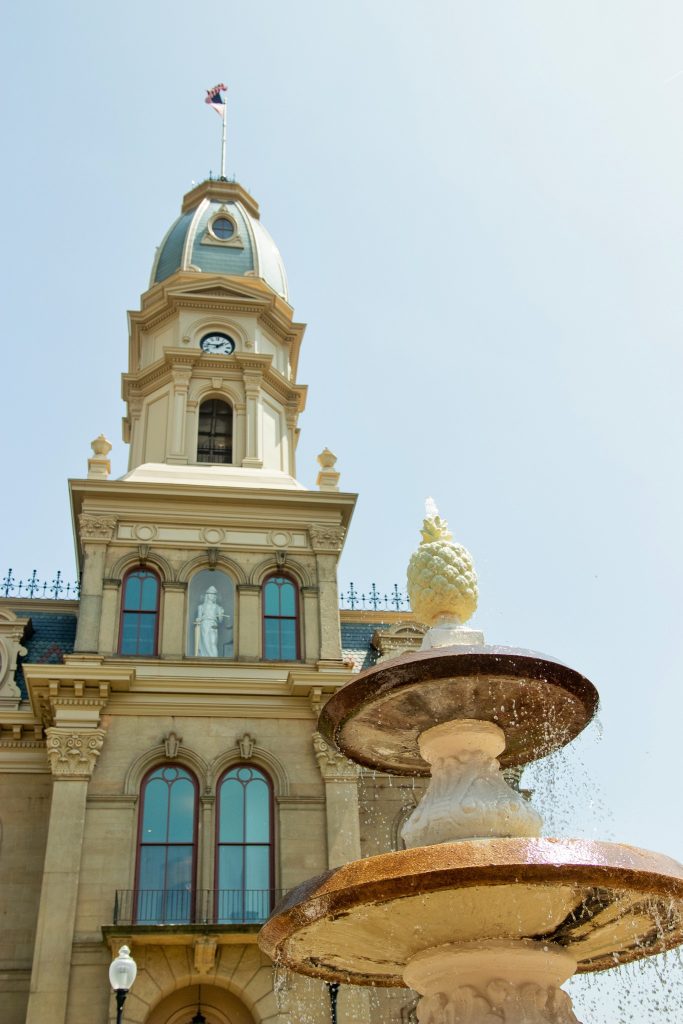 Back in 1977, when the three-tier, cast-concrete fountain was originally installed downtown, the plan was to place a bell on top because of how Bellefontaine is spelled and pronounced. Bells are a wonderful representation of joy and freedom, too, as they can symbolize new beginnings.
Interestingly enough, the bell that was ordered was somehow sent to Hawaii. Yes, while a town in the Aloha State received our bell, Bellefontaine acquired that same town's pineapple. To complete the fountain, the pineapple was installed in place of the planned-upon bell, which is fitting as pineapples represent warm welcomes, celebration, and hospitability.
And there you have it! So, be sure to attend the Pineapple Palooza to honor the magic of the pineapple on Friday, June 2nd, beginning at 4:00 PM. Just click here for tickets.