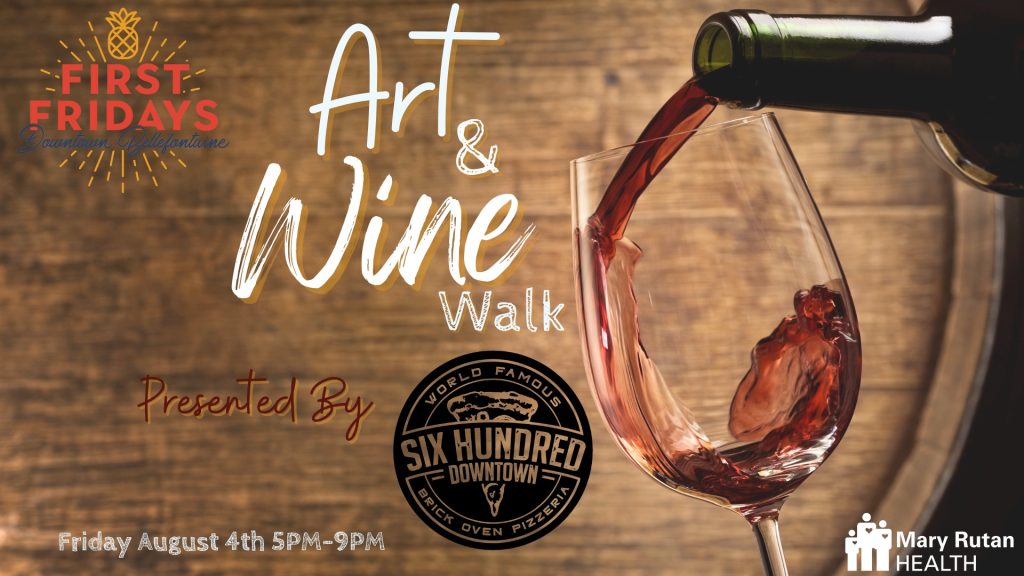 August is officially here—and you know what that means! First Fridays Bellefontaine is back! So, grab your friends and family because it's time for the Art & Wine Walk in Downtown Bellefontaine.
Presented by Six Hundred Downtown, the local favorite Art & Wine Walk offers 22 stops, featuring plenty of wine, food trucks, live art demonstrations, and entertainment. This end-of-summer event is sure to be poppin'! We guarantee that you don't want to miss out!  
In fact, this is your chance to sip wine from Roundhouse Depot Brewing Co., Dalton Union Winery & Brewery, Bokes Creek Winery, and Dragonfly Vinyard & Wine Cellar, while strolling through our beautiful downtown area, exploring boutiques, shops, and all of the special guest artists' works.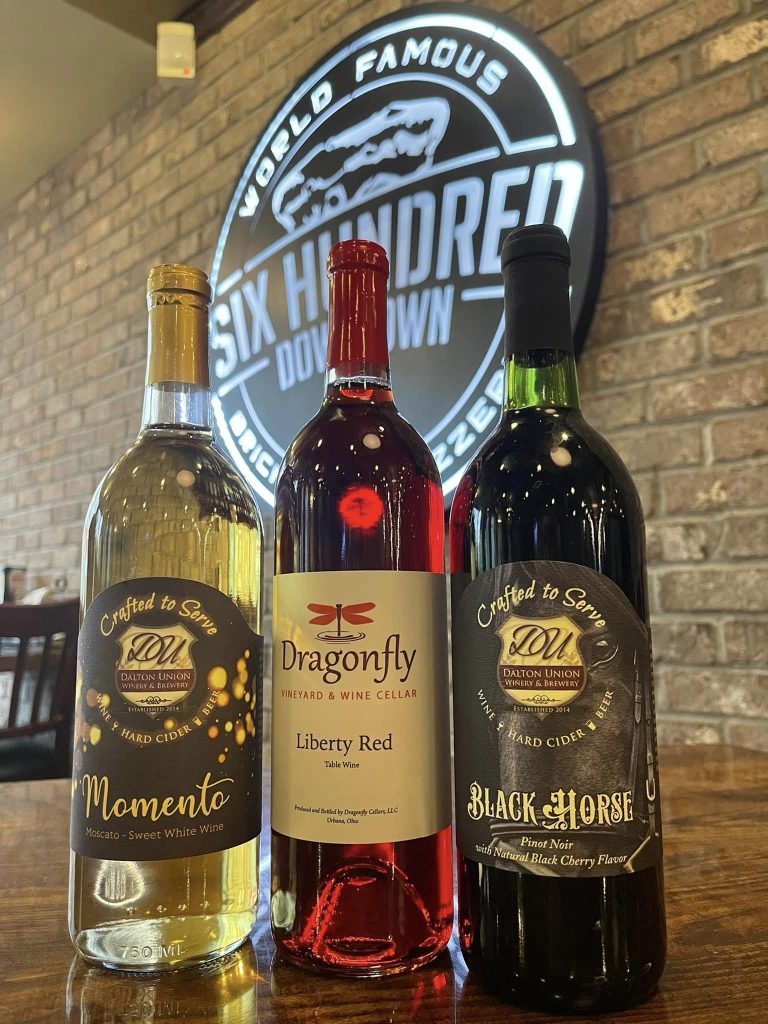 The best part? When you purchase a ticket for the Art & Wine Walk, you will get the opportunity to sample 10 (yes, 10!) Ohio wines. Come thirsty!
Additionally, the first 50 individuals to purchase tickets will receive a complementary charcuterie cup. As such, if you haven't gotten your ticket yet (what are you waiting for?), do so now—before it's too late. Further, there will be a limited number of tickets available at check-in, which is why we recommend securing yours today.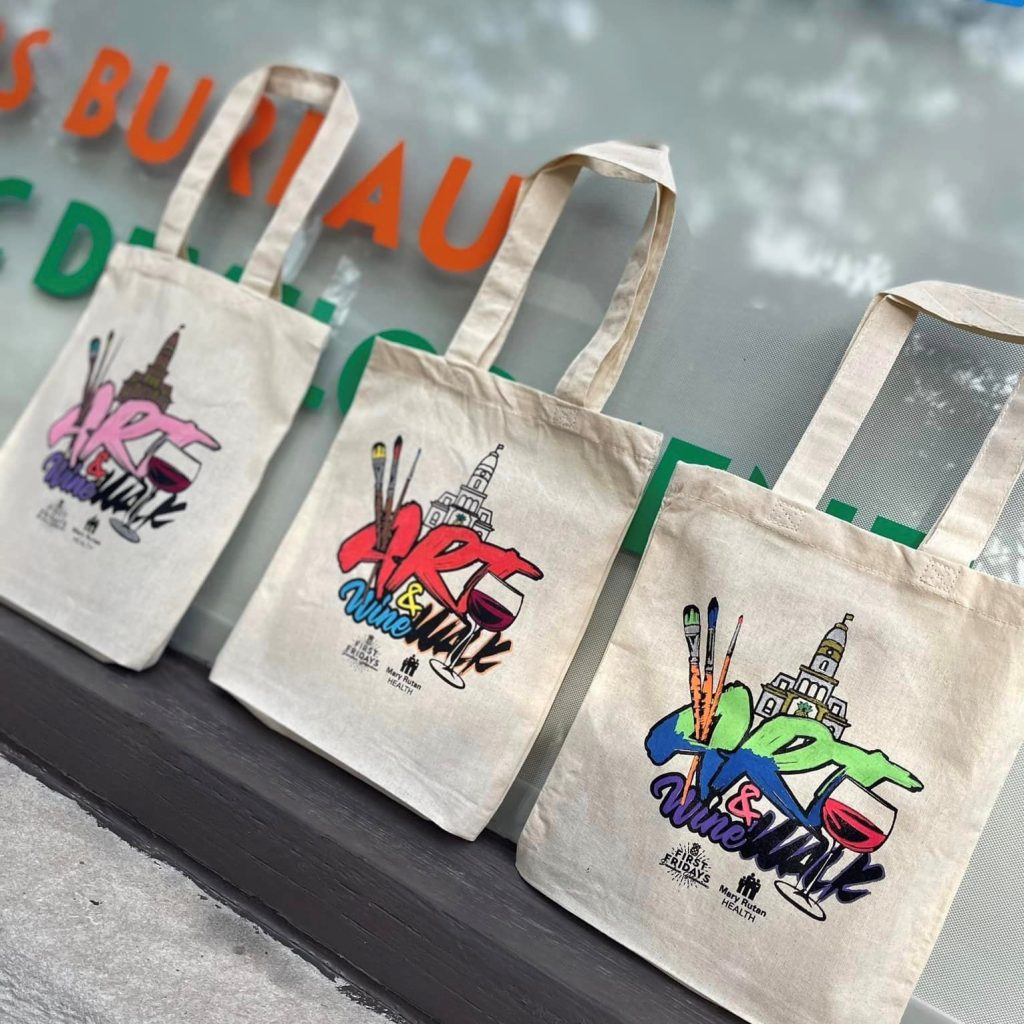 Of course, we're only getting started. You will have the option to also purchase the Traveling Paint and Sip add-on ticket. What does this include? With this add-on, you will have the chance to use acrylic paint markers to fill in and create your very own Downtown Art and Wine canvas bag. This will be a fun, creative activity to participate in and ensures you won't leave the event empty-handed.
Specifically, if you're on the hunt for a great date night adventure or a fun and flirty girls' night out—this is it! Please note that check-in for the event has moved and will now be in front of the Logan County Courthouse from 4:30 to 6:30 PM. Again, just so there is no confusion, check-in will no longer be at The Market Place.
Here are a couple of highlights you can expect throughout the evening:
The Roundhouse Depot Brewing Co. will be hosting Caricature Night, while The Craft Emporium will have (while supplies last) an exclusive wine for the night. The Meeker Handprinted Merlot is an extraordinary wine, and each bottle is a unique "one-of-a-kind" piece of art. The winemaker dips his hands in paint and then grips the bottles to create a beautiful mosaic of colors.
As mentioned above, The Craft Emporium is planning on bringing in a very limited quantity of these bottles—once they are gone, they're gone! Anyone who enjoys wine will want to grab a bottle for their collection.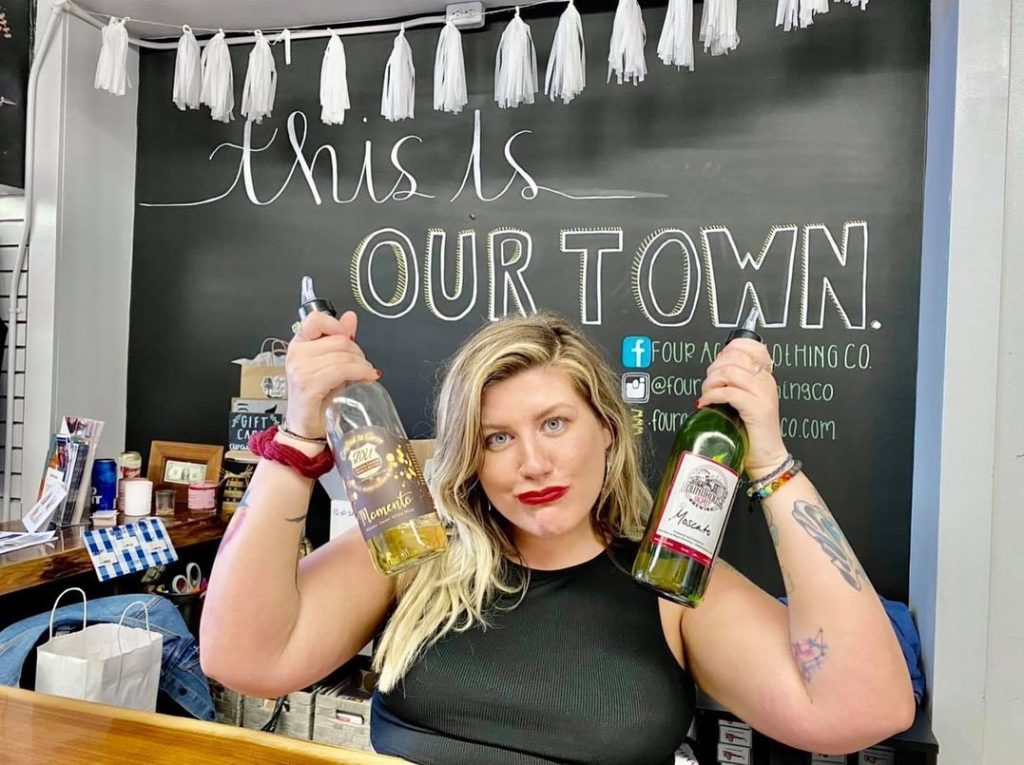 Can you think of a better summer send-off party? Fall will be here before you know it, making it all the more important to indulge in warm weather while we still have the option. If you've been to the Art & Wine Walk in Downtown Bellefontaine before, then you already know what to expect—except this year's event promises to be bigger and better than before! Mark your calendars for the Art & Wine Walk in Downtown Bellefontaine: Friday, August 4th, at 4:30 PM. See you there!