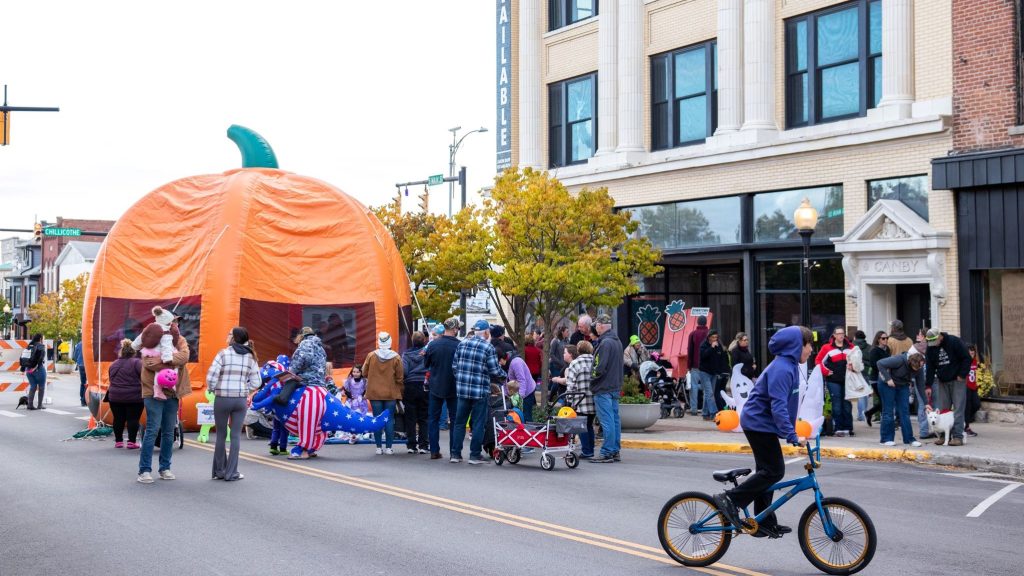 As you can imagine, Downtown Bellefontaine is buzzing with excitement as the return of the highly anticipated Great Pumpkin Walk approaches. Presented by Small Nation, this yearly extravaganza has become a staple in our community, and this event promises an unparalleled experience for attendees. With a plethora of free activities and new attractions added to the roster, the 2023 Great Pumpkin Walk is set to surpass all expectations. Come and see for yourself on Friday, October 6th, from 4 to 8 PM.
As you've witnessed first-hand in the past, the heart of Bellefontaine will transform into a wonderland of entertainment, perfect for families and friends to revel in the Halloween spirit. The best part? This event won't break the bank! For just $20, kids can purchase a passport that opens the door to a fun-filled extraordinary world.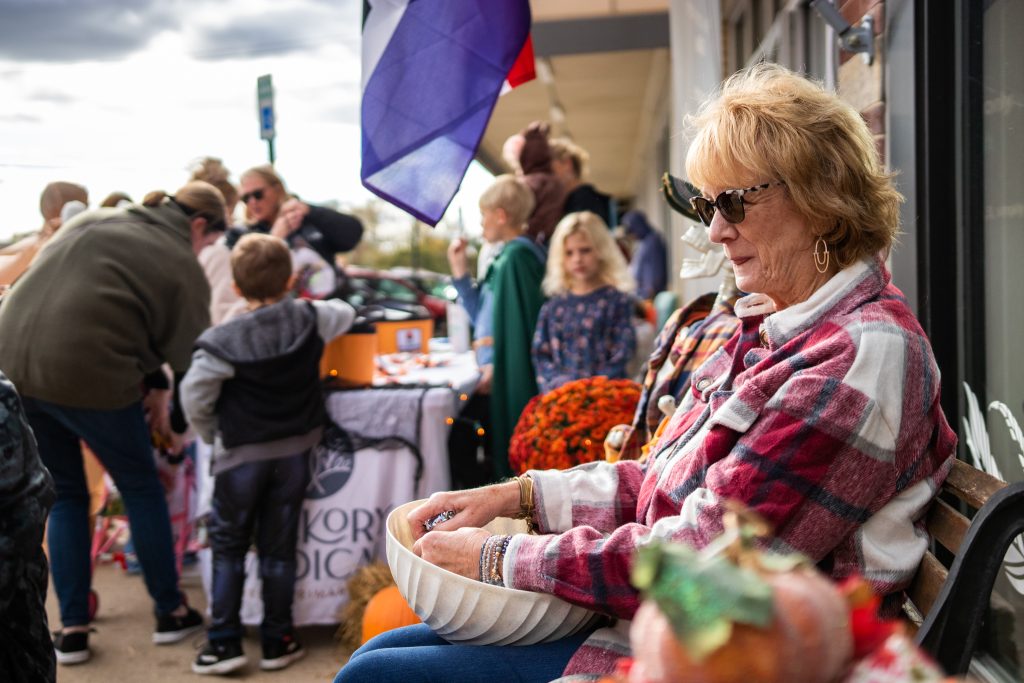 Of course, there will be plenty of free activities, too! Among the free activities this year are a delightful petting zoo, thrilling trick-or-treating adventures, and engaging craft activities hosted at various retail locations. Imagine a day where kids can wander through Downtown Bellefontaine, visiting stores, collecting treats, and creating memories with every single step. Friday, October 6th, is that day!
An additional highlight of the Great Pumpkin Walk comes with the special $20 passport mentioned above. With this magical ticket, kids can bounce to their hearts' content in the pumpkin bounce house, tiger combo, and castle. Yes, that's right: unlimited bounces, and three different bounce options! Further, there will be the chance to participate in a mini photo shoot at The Photo Booth with this passport, which will capture moments to cherish forever!
The passport also allows kids to stroll through the downtown area on a hayride, as well as receive a FREE trip through the caramel apple bar and make their own scrumptious caramel apple creation. It's guaranteed to be a taste of autumn magic that will leave all participants grinning from ear to ear.
It's essential to note that each child will need their own passport to partake in these extra activities. VIP wristbands will be available at the courthouse for passport holders to claim, and individual bounce house tickets can be snagged for just $1 per trip.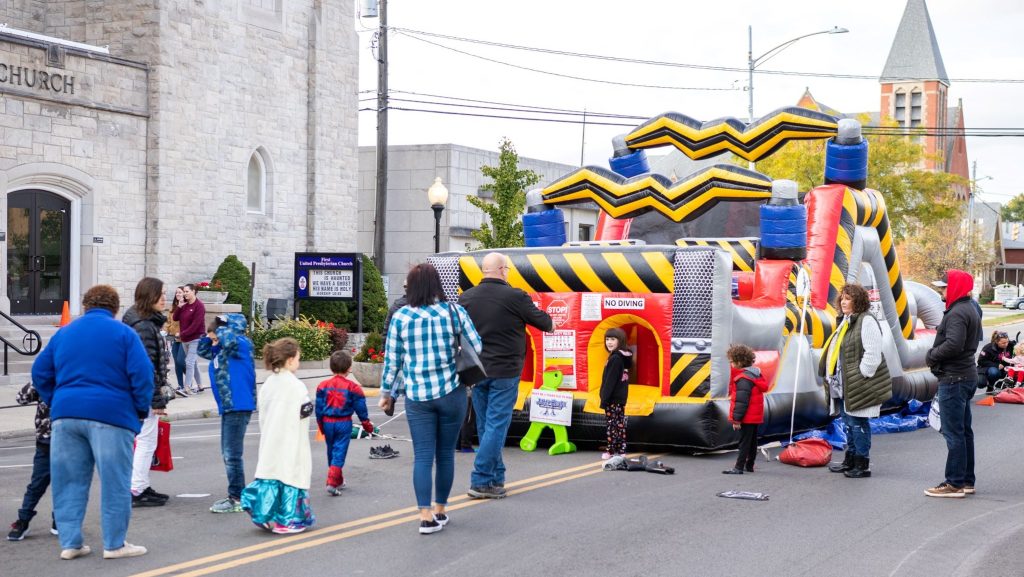 For any inquiries or additional information, Micky Groves, our enthusiastic Downtown Director, is more than happy to assist. Reach out at (937) 599-5121, and she'll ensure all your questions are answered.
We eagerly await the joy and laughter that will fill Downtown Bellefontaine during the 2023 Great Pumpkin Walk. Come and be a part of this wonderful celebration, and let the festivities whisk you into a world of enchantment and excitement.
We'd also like to spread the word that Hurley Farms will be bringing in a trailer full of pumpkins to purchase, and Angle's Nursery & Landscaping will be taking orders and offering delivery for big mums throughout the event. So, make sure to come out and grab your favorite fall décor at an amazing price! We look forward to seeing you and your family on Friday, October 6th, at the Great Pumpkin Walk, from 4 to 8 PM. Click here to secure a passport.