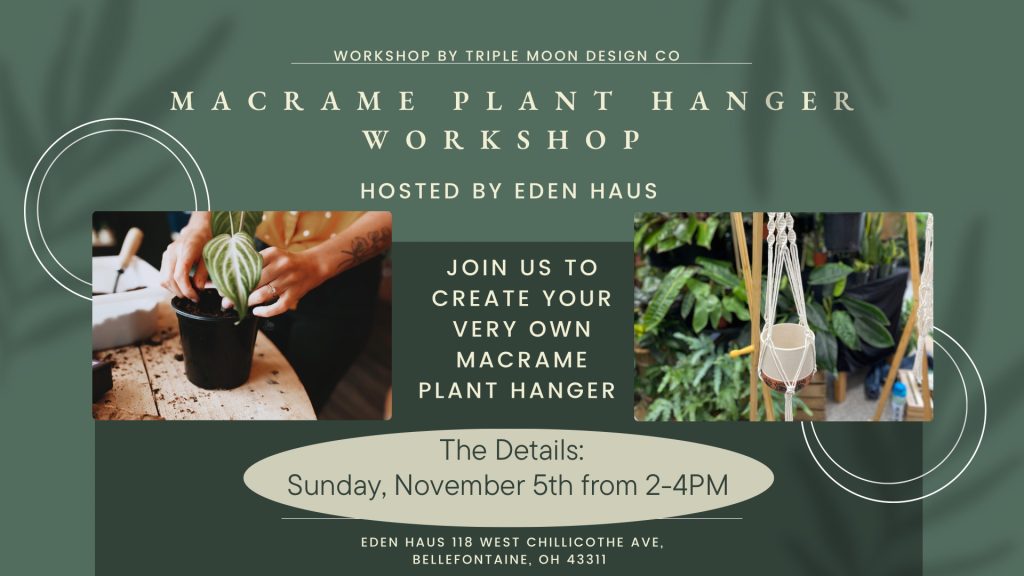 As November rolls in, it's the perfect time to gather with friends and family, get crafty, and add a touch of greenery to your space. To make this season even more special, two new local businesses (Eden Haus and Triple Moon Designs) are teaming up to bring you a delightful experience right here in Downtown Bellefontaine: The Macramé Plant Hanger Workshop, taking place on Sunday, November 5th, from 2 to 4 PM! Keep reading to learn more.
Crafting for Everyone
You'll be happy to learn that this upcoming event isn't just for seasoned DIY enthusiasts; it's beginner-friendly and designed for those who are just dipping their toes into the world of macramé. So, if you've ever been even the slightest bit interested in this craft, now is the perfect time to explore it.
The talented instructor, Jess, from Triple Moon Designs, will be there to guide you through the basics of macramé knots and how to weave them together to create beautiful plant hangers. In a world that often feels fast-paced and hectic, macramé offers a soothing and meditative craft that allows you to slow down, be present in the moment, and create something truly unique.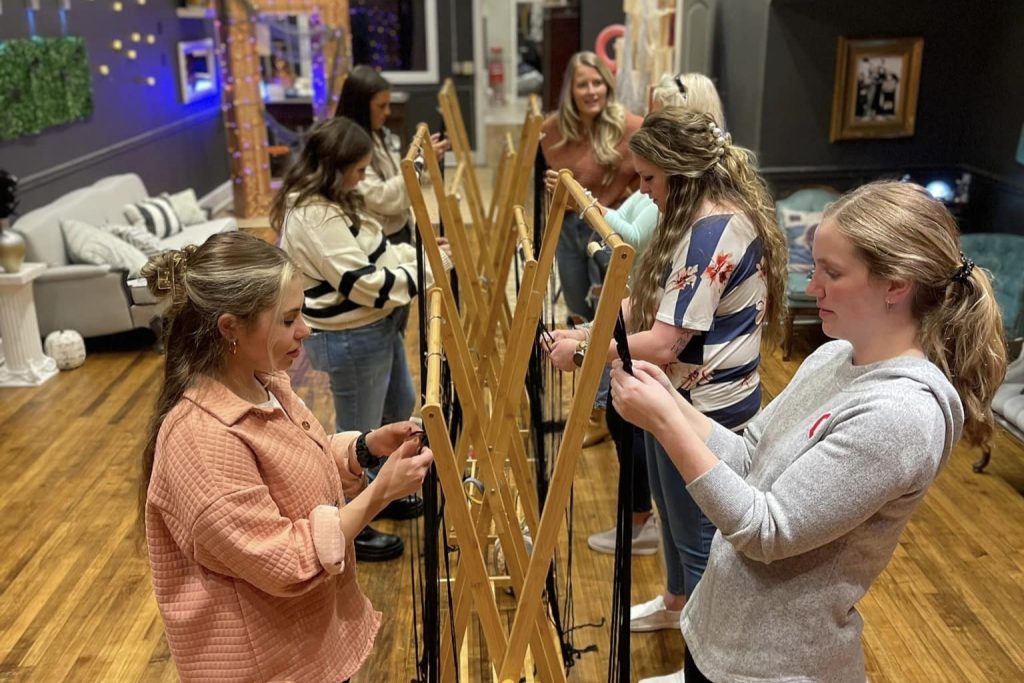 Don't Miss Out—Mark Your Calendars
As stated above, on Sunday, November 5th, from 2 to 4 PM, you and your friends are invited to join the plant hanger workshop, hosted at Eden Haus in Bellefontaine, Ohio. This is the perfect opportunity to set aside the hustle and bustle of daily life, learn a new skill, and make memories with friends and family.
The best part? All of the materials you need for your macramé plant hanger will be provided, meaning all you have to do is show up and enjoy the creative process.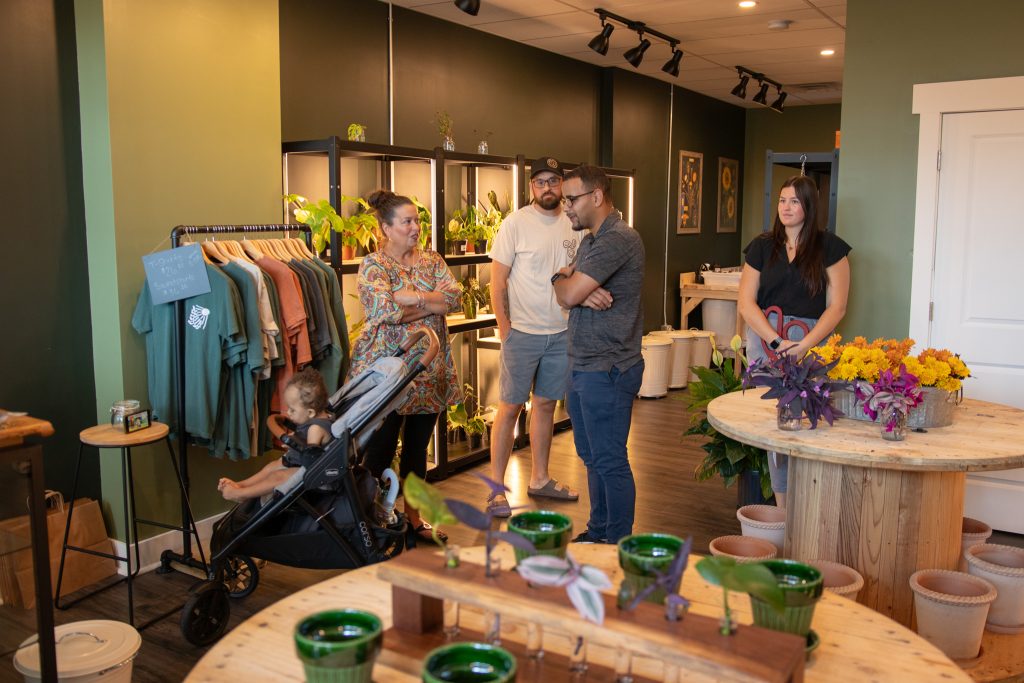 Discover Eden Haus
The setting for this workshop is the charming Eden Haus, located at 118 W Chillicothe Ave in Bellefontaine. With its warm and inviting atmosphere, Eden Haus provides the ideal backdrop for a creative and memorable afternoon of macramé crafting.
Affordable Fun in Downtown Bellefontaine
Participating in this creative endeavor is not only a great way to bond with loved ones, but it's also easy on the wallet.
Tickets for the Macramé Plant Hanger Workshop are available for just $35 per guest. Plus, you'll get to take home your finished plant hanger as a delightful memento of the day. You can keep it for yourself or let it be the ultimate holiday gift.
Important Ticket Information
Before you book your spot, please note the following ticket guidelines.
Understandably, plans can change, and those putting on this event want to accommodate guests as best as they can. If you need to cancel, you can request a refund via Eventbrite or by emailing triplemoonproducts@gmail.com, provided you give us a 72-hour notice.
Unfortunately, refunds won't be given for same-day cancellations or no-shows. Also, please keep in mind that you must be registered for the event to participate; same-day registrations or walk-ins won't be accepted. Finally, this workshop is intended for adults and children over the age of nine. Come on down to Eden Haus on Sunday, November 5th, for an experience you won't forget. Get your tickets today!