Are you prepared for the much-anticipated Small Business Saturday, a delightful event set to take place on Saturday, November 25th, throughout the charming streets of Downtown Bellefontaine? The festive season is upon us, and this is the perfect time to immerse yourself in the joyous spirit of community and local commerce. We guarantee it's an occasion you don't want to miss!
About Small Business Saturday
For a little backstory, in 2010, American Express birthed Small Business Saturday with a vision to cultivate both a local shopping and social experience. As the calendar flips to Saturday, November 25th, you're not just stepping into a day of incredible deals, but also a chance to escape the overwhelming hustle and bustle often associated with major city shopping. Better yet, it's an opportunity to connect with family and friends while actively contributing to the vitality of your community.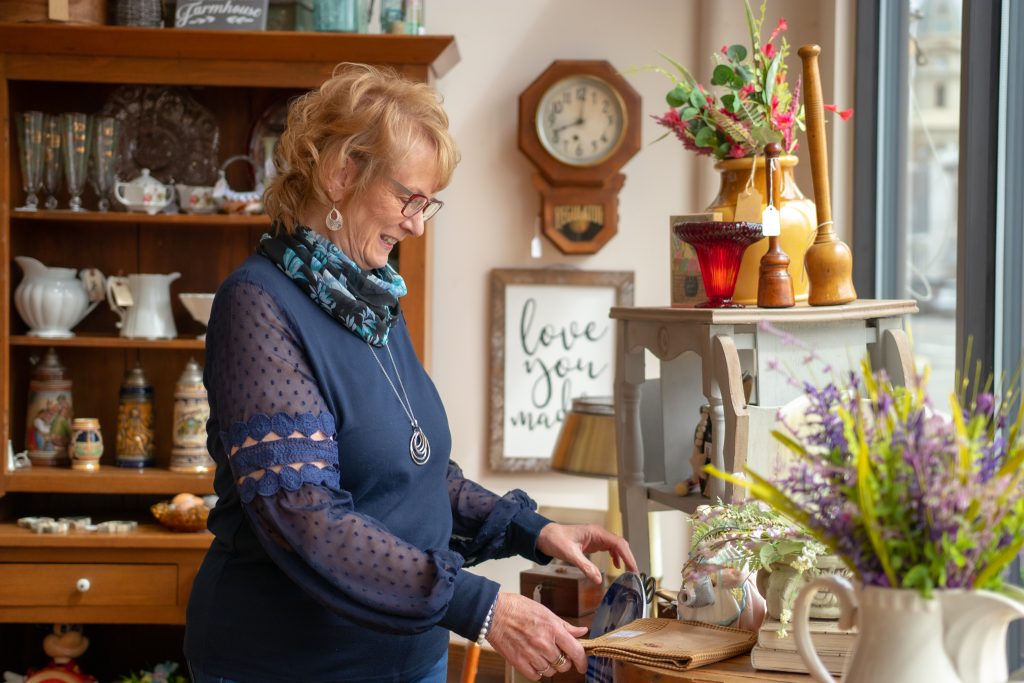 As many of you already know, Downtown Bellefontaine pulsates with life thanks to its small businesses, the heartbeat of our beautiful city. Boutiques like Nest 1896, Four Acre Clothing Co., and The Olde Mint Antiques, alongside delectable dining spots such as Six Hundred Downtown, Brewfontaine, and The Syndicate, collectively create the unique essence of our beloved city. These establishments transform Bellefontaine, Ohio, into a home, a destination that's truly worth living in or visiting—especially around the holiday season.
It's paramount to recognize and acknowledge the invaluable role these businesses play in shaping our community. Your appreciation and support, especially during events like Small Business Saturday, become gifts that keep on giving. Small businesses, after all, are the lifeblood of our community, contributing to its vibrancy and distinct charm. Your assistance is crucial for their sustained growth and continued presence.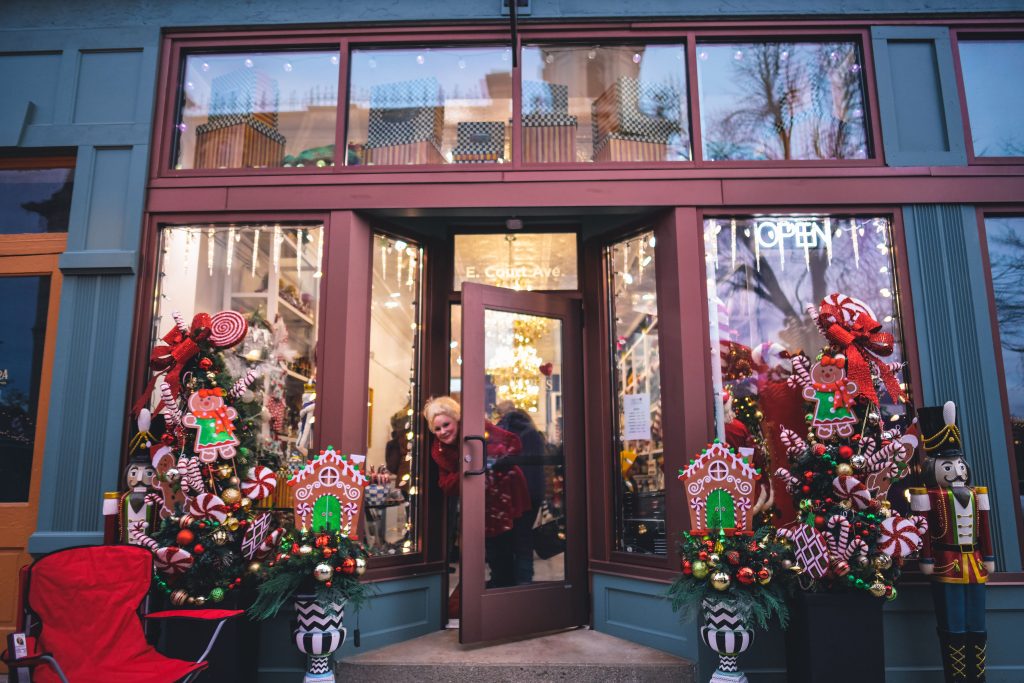 Why Small Business Saturday Matters
The beauty of Small Business Saturday lies not just in the splendid offerings of each establishment but in its accessibility to everyone. You can make a difference with a single purchase, and while the option to indulge in more than one is not just encouraged but welcomed, the simplicity of contributing to this event is noteworthy. Every business in Downtown Bellefontaine is gearing up to offer enticing deals and savings, ensuring that your shopping experience is not only enjoyable but also budget-friendly.
As Christmas approaches, Saturday, November 25th, presents an opportune moment to make a significant dent in your gift list. Or, perhaps you wish to indulge in a little self-care shopping? Treat yourself to the delights readily available at Rustic Boutique, PeachTree Boutique, or Just U'NeeQ.
Remember, Small Business Saturday isn't just a title; it's a testament to the immense offerings our community provides. From fashionable apparel to delightful toys from The Fun Company, and vintage antiques to mouthwatering sweets on display at Queen of Hearts Fine Chocolates & Gifts, the diversity of options makes shopping in Downtown Bellefontaine a truly convenient and enjoyable experience.
The best part? You can officially bid farewell to the stress and chaos of typical holiday shopping—no more jostling in crowds, enduring long lines, or braving the cold weather. Small Business Saturday is your alternative, offering substantial savings without the usual hassle. By participating, you're not just availing fantastic merchandise; you're also making a substantial contribution to the welfare of your community.
Don't Miss Small Business Saturday We hope to see each and every one of you out and about in Downtown Bellefontaine on Saturday, November 25th, for the celebration of Small Business Saturday!