If you like to eat, then come sit next to us! Without being over the top or dramatic, we have to share a little secret with you: We love to eat! Seriously, food is our favorite—and all sorts of food, too! We're talking about pizza, barbeque, frozen custard, sweets, bread, burgers . . . We don't discriminate!
If you also enjoy eating, then you're in luck! Downtown Bellefontaine has some of the best eateries in the entire State of Ohio, and we've created an itinerary to guide you in finding them.
So, grab your fork and knife because it's time to eat!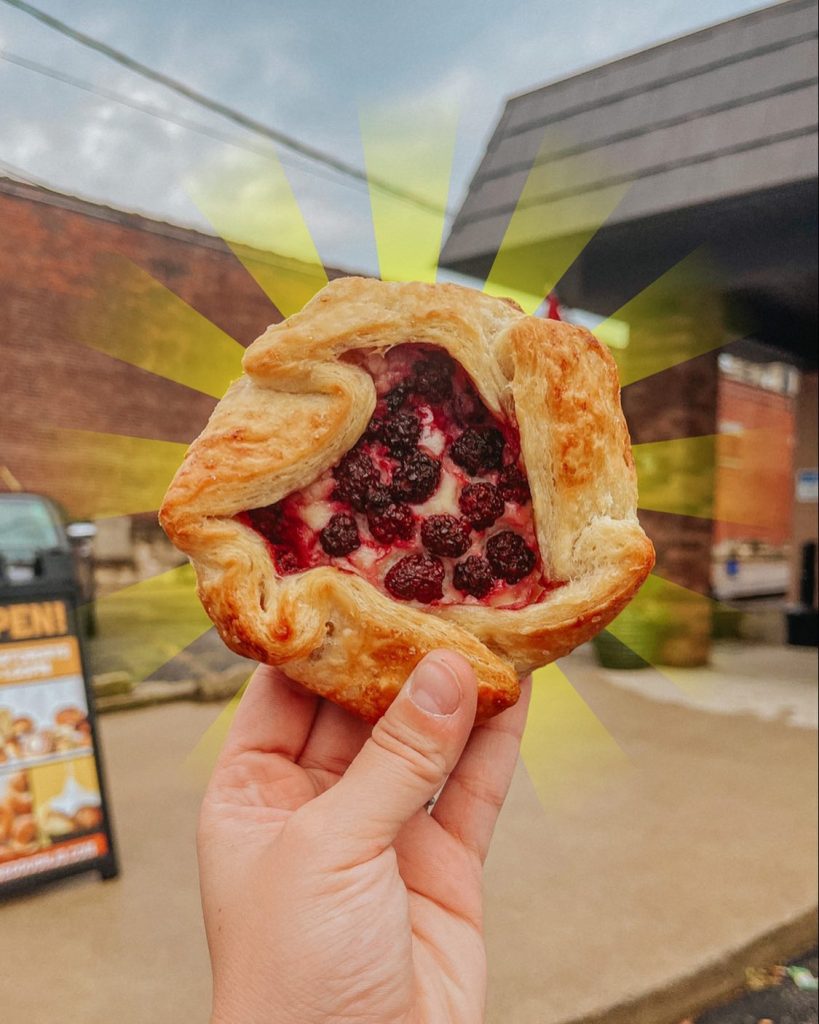 Morning:
You know what they say: Breakfast is the most important meal of the deal. We guarantee you're going to want to start your day at RISE Bakehouse, which specializes in sourdough bread, bagels, and more, featuring locally sourced ingredients! Try the "Everyone Wants You" Steak Breakfast Sandwich with house-made Hollandaise.
Of course, you may want something sweet to accommodate that sandwich, so venture over to City Sweets & Creamery for a donut made from scratch or a delicious cupcake! Need a cup of coffee to wash down your treat? Stop by Sweet Aromas Coffee for either an iced drink or a hot cup of joe, depending on your preference.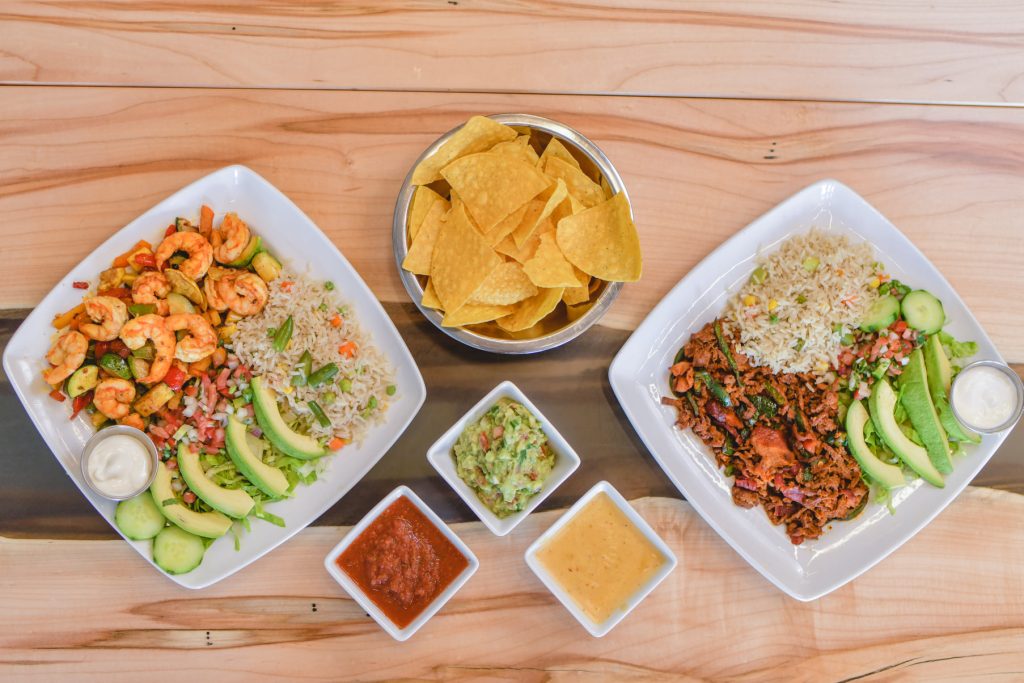 Noon:
For lunch, we're giving you three options to choose from, unless you're really hungry and want to sample all of them—which is perfectly fine. No judgment! After all, it's okay to indulge sometimes, right? You just need to ask yourself what sounds good: burgers, barbecue, or authentic Mexican cuisine.
For burgers, you want Don's Downtown Diner. We recommend the Fatty Patty, a burger with cheddar cheese and crispy bacon smashed between two Krispy Kreme Doughnuts! Or, if you want to keep it simple, the Bacon & Blue Burger is a winner, too!
If it's barbecue you desire, then hit up 2Gs Barbecue, known for its pulled pork, brisket, ribs, and even catfish chunks. There's literally something for everyone on this menu, including a roasted chicken salad if you feel like keeping it light.
Finally, we have The Flying Pepper Cantina which, fun fact, started out as a food truck! Now, you can sit down and enjoy the ambiance of this open space while munching on fresh queso or guacamole, followed by tacos available with any of the following: shrimp, fish, steak, al pastor, pork, chicken, or grilled veggies. Don't forget: Every taco deserves a side margarita!
Before your next course, drop by Whit's Frozen Custard of Bellefontaine for a scoop or two in a waffle cone—we promise it won't spoil your dinner.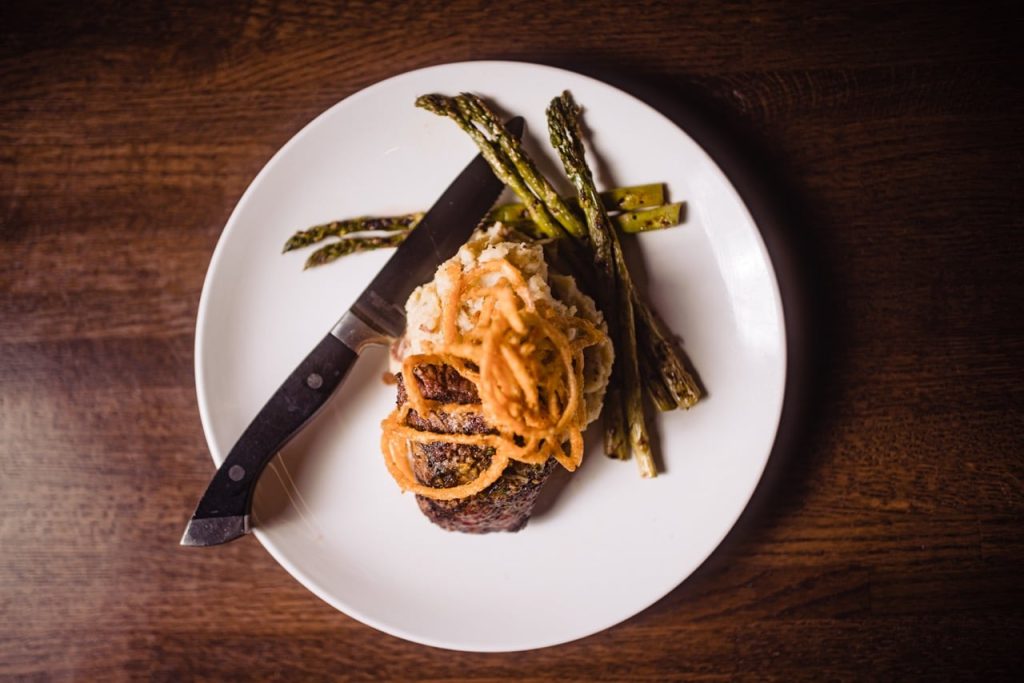 Night:
Finally, dinner is served! We hope you saved room for sushi. Kiyomi offers both a Chinese and Japanese menu, stacked with the popular items: General Tso's Chicken, Sesame Chicken, Special Rolls, Hibachi choices, and more.
However, if Asian cuisine isn't for you, The Syndicate is close by and more ideal for traditional plates, like steak, pork chops, salmon, and sandwiches. While there, you must order the crème brûlée for dessert. Just trust us!
Late Night Snack:
You can admit it: You're going to be hungry later, aren't you? We suggest stopping by Six Hundred Downtown and ordering a pizza (The Detroit) to go! What you don't finish before bed will make for a perfect breakfast in the morning. Are you full? Are you satiated? Thank you for eating your way through Downtown Bellefontaine. Until next time . . .