Who's ready for May 5th? You'll be happy to learn that Cinco De Mayo falls on a Friday this year, meaning there's no excuse to not celebrate! So, mark those calendars and get ready to cruise on out to Downtown Bellefontaine for a party you won't want to miss!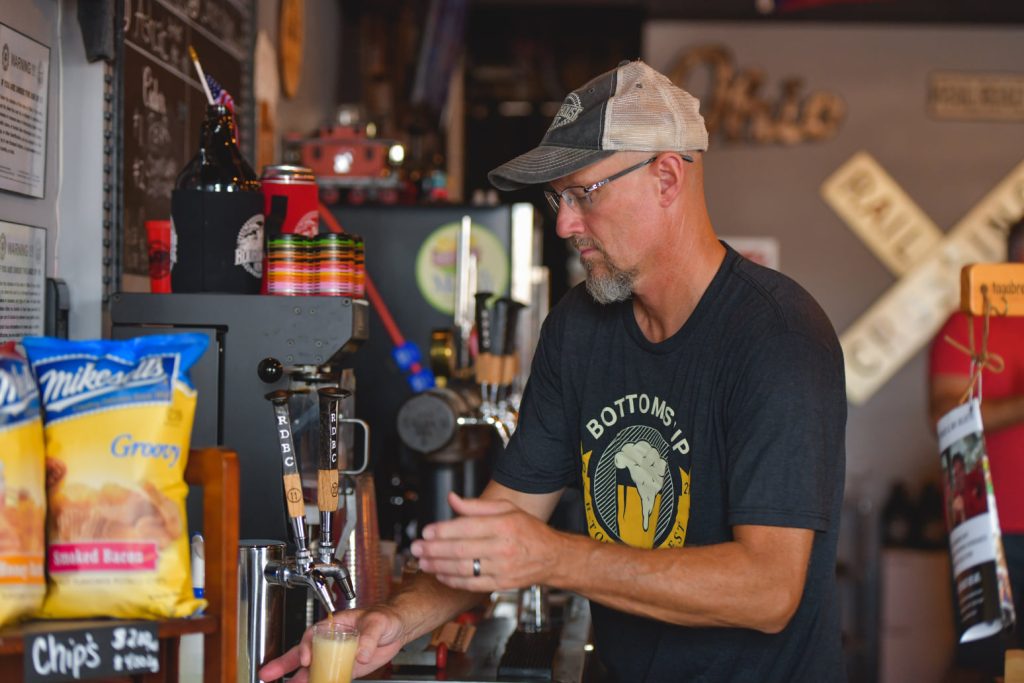 It's Happening at Roundhouse Depot Brewing Co.
To start, we recommend dropping by the first-ever brewery in Bellefontaine, OH. Yes, we're referring to Roundhouse Depot Brewing Co. (RDBC). Promising to give an "epic" experience, anyone and everyone is invited to join in on the fun. RDBC promises to have a variety of tasty treats to choose from, such as beer margaritas, Mexican lagers, and the popular Taste of Paradise cider . . . but that's not all!
Additionally, from 5 to 8 PM, the Taco Bout food truck will be parked at RDBC, serving up some authentic Mexican food. Not a fan of alcohol? Not a problem! Just come hungry and you're sure to be properly satiated.
Don't Forget about First Fridays Excitement
Of course, Friday, May 5th, marks the first Friday of the month. You know what that means, don't you? First Fridays Bellefontaine is coming at you, and this particular outing is going to be bigger and better than ever (especially if you're 21 years of age or older and appreciate relaxing with a cold, refreshing adult beverage or two).
While it's not always good to have expectations, you can definitely expect to eat, drink, dance, shop, laugh, and have an all-around great time in Downtown Bellefontaine on Friday, May 5th at B-Town BrewFest.
Specifically, myriad businesses are coming together to throw a blowout that will unofficially be the kickoff to summer. You'll have the chance to sip your way through the downtown area, sample delicious Ohio-made beers (including an exclusive brew from RDBC), receive amazing deals from Four Acre Clothing Co., play games, ride a mechanical bull, and show off your best dance moves.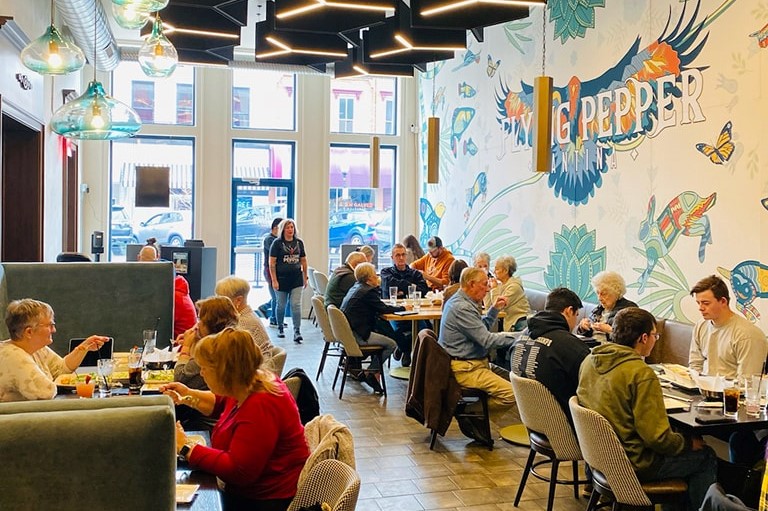 Swing by Flying Pepper Cantina, Too
Additionally, we want to send out a friendly reminder that the Flying Pepper Cantina is also a great spot to honor Cinco De Mayo this year, especially for lunch or just a quick snack!
As most of you already know, the Flying Pepper Cantina offers an extensive menu, which includes items like tacos—available anyway and with any meat you can imagine—fresh guacamole, burritos, and even flan. Further, it wouldn't be a true celebration without a margarita, so order your favorite flavor of one, sit back, and enjoy.
Please note that while B-Town BrewFest is a ticketed event (taking place rain or shine), a ticket isn't required for you to visit RDBC or the Flying Pepper Cantina. That's right, lots to do and see, and plenty of joy to be had for all. Regardless of how you choose to spend Cinco De Mayo this year, we hope to see you out and about in Downtown Bellefontaine. We guarantee you'll have a wonderful Friday night—so come take part in the festivities!