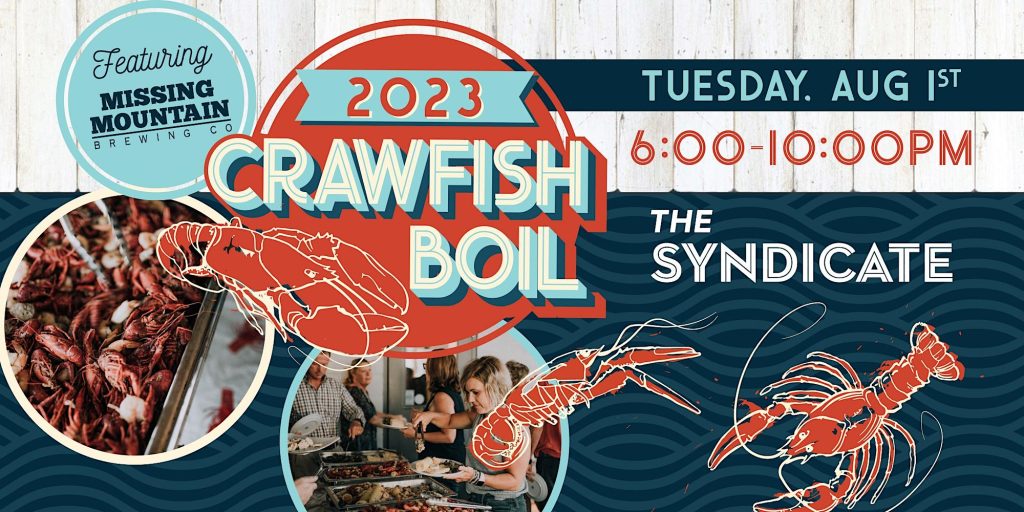 Summer isn't over—not by a long shot! To prove this, The Syndicate in Downtown Bellefontaine is partnering with Missing Mountain Brewing Company from Cuyahoga Falls to host an event that all seafood lovers will want to attend. On Tuesday, August 1st, from 6 to 10 PM, you're invited to take part in the 2023 All-You-Can-Eat Crawfish Boil! What does this include, exactly?
For starters, the all-you-can-eat menu (yes, it's important to mention this a few times) will include fresh, Louisiana crawfish. We're excited to share with you that the crawfish will be delivered LIVE on the day of the event. Crawfish doesn't get any fresher than that, right?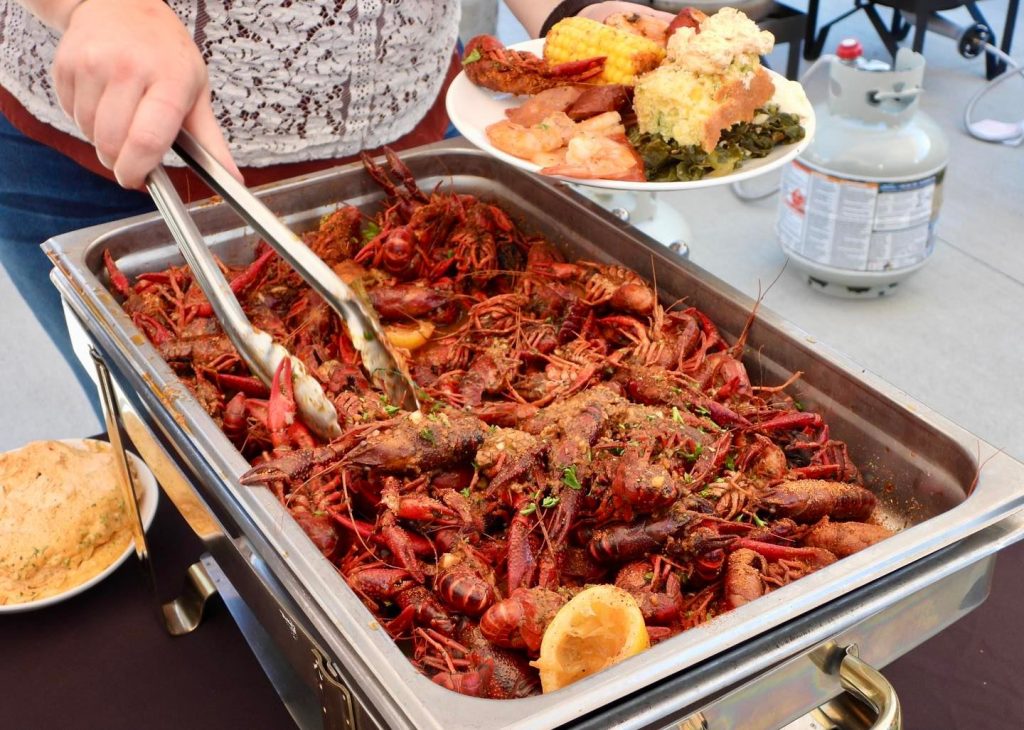 Additionally, you'll be served andouille sausage, shrimp, corn on the cob, onion and red potatoes, collard greens with pancetta, and jalapeno cheddar cornbread with Old Bay compound butter. Is your mouth watering yet? This is the ultimate summer feast!
Yet, what's a proper feast without a scrumptious adult beverage to wash it all down? Here's the Missing Mountain draft lineup you can expect to indulge in throughout the evening of the event:
Zwickle Trickle
Pale Ale 5.6%
A take on a Hazy/New England-style pale ale, this beer is hopped exclusively with Mosaic hops.
Prince Juice
Fruit Beer 5.3%
Let's all sing together: She wore a raspberry beret! The artist named Prince (or, the artist named Formally Known as Prince) inspired the title of this fruited ale brewed with lactose and conditioned on raspberry puree and vanilla beans. Think raspberry smoothie! The best part: it's not too sweet, and it's not too tart—but somewhere in the middle!
Beach Loungin'
Lager 4.5%
Beach Loungin' is a refreshingly crisp, light, and flavorful lager. This thirst-quenching lager can be enjoyed anytime—whether you're hanging with friends, mowing the lawn, or just lounging at the beach!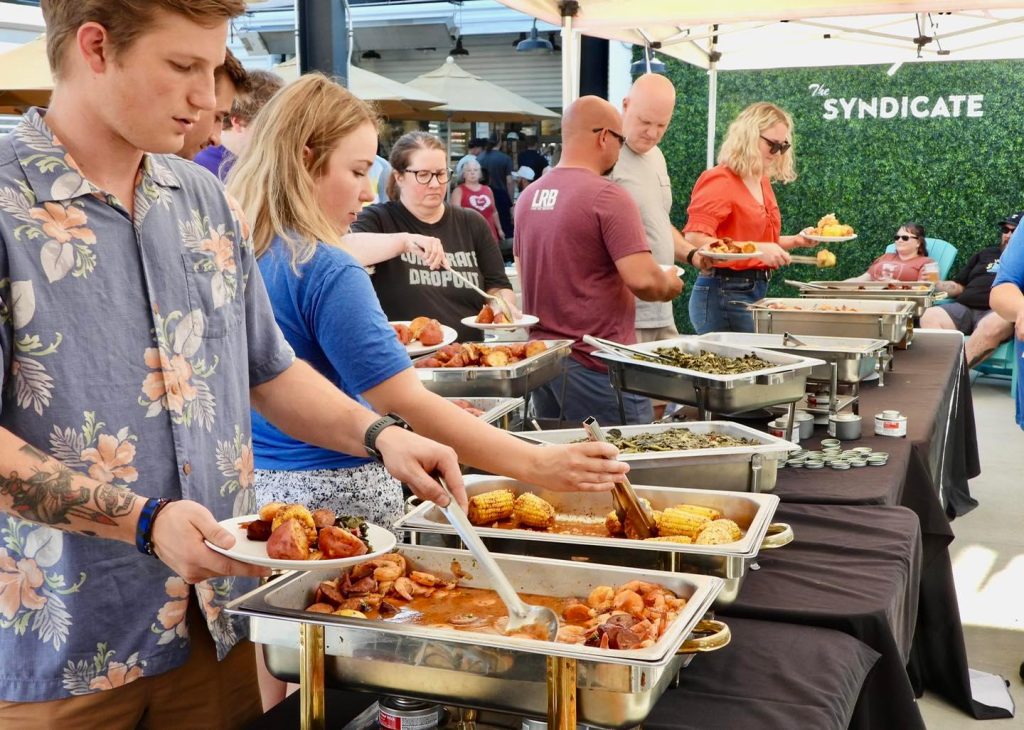 Tickets for the event are on sale now—click here—and we guarantee they won't last long, so make sure to get yours as soon as possible! All tickets are general admission and include the entire food menu listed above, a Missing Mountain Brewing logo beer glass, live music from Max Razinger, and your first beer. Guests will also have full access to the private party section in the Syndicate's beautiful beer garden. This event is for those 21 years of age and up, and if you would like to be seated with a particular party outside of your tickets, please specify the name(s) of the individuals in the custom question area during the checkout process. We will do our absolute best to accommodate all requests. Please note that our tables only seat six.
But wait . . . of course, there's more! 7Thirty8 Apparel will be on-site living printing event t-shirts from its mobile print truck.
So, mark your calendars and get ready to feast—Tuesday, August 1st will be here before you know it! If the weather is uncooperative on August 1st, the event will be moved to the following evening: Wednesday, August 2nd. There will be a 24-hour notice, should this occur. We hope to see you there!