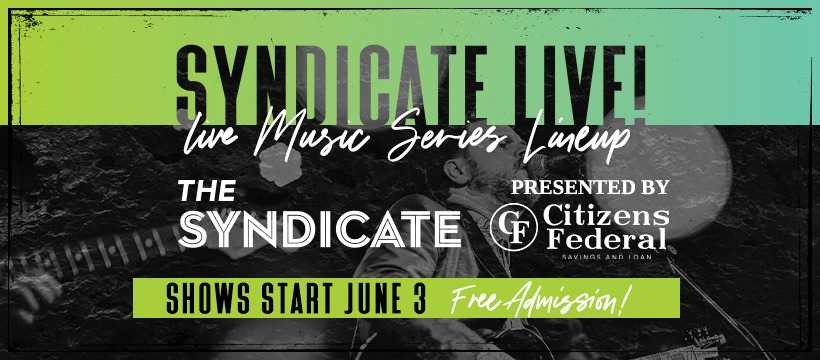 We're excited to share with you that the 2023 Live Music Series continues at The Syndicate on Saturday, August 19th, with Topher James. So, whether you grab some friends or come solo—just come! This is one performance you're not going to want to miss! The best part? Admission is completely FREE! (Yes, you read that correctly . . . FREE entertainment—and it's great entertainment, too.)
If you're unfamiliar with Topher James and his work, here's a crash course for you:
Refusing to take the route of his peers, Topher James shunned the corporate world after a pivotal moment with his boss, before beginning a new journey with music. However, music didn't just become a journey for James, but a living, a way of life.
A common denominator of all the music he loved growing up was melody; strong, emotional content; and soul. Studying the likes of classic artists, including Sam Cooke and Donny Hathaway, as well as modern R&B and Gospel artists, such as PJ Morton and Emily King, James quickly put together a band.
Topher James and Biscuit Brigade was formed in 2014. Today, that same band has grown and evolved into a powerhouse soul band, featuring rich vocal harmony and funky guitar riffs. As a result, the band has pleased crowds everywhere—and all over!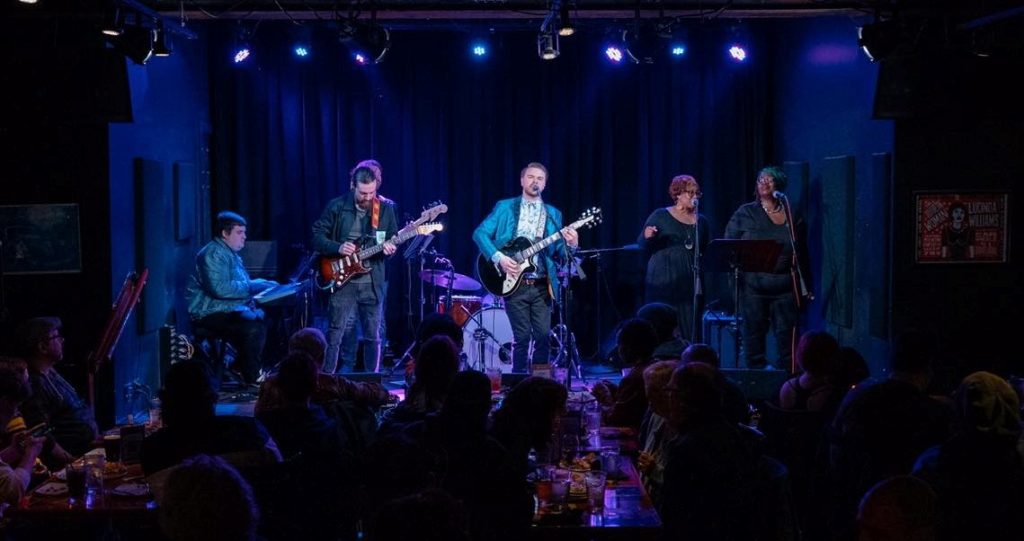 The band's first EP was "Art & Soul." Recorded in Southern Ohio with Josh Antonuccio at the helm, the album received amazing reviews! Specifically, GroundSounds.com said the music was a "…stellar, 6-track EP, rich with funky guitar licks, smooth horn section melodies, and lyrically rich storytelling…".
IAmTunedUp.com called it "…a straightforward, classy album. It accurately reflects Topher James' personality: confident, opinionated, and carrying an affinity for the finer things in life…The image of this new project is not pretentious, and neither is the music."
Of course, James will be in Downtown Bellefontaine on Saturday, August 19th, pleasing the crowd at The Syndicate. He will be playing from 7 to 10 PM in the Beer Garden. To ensure you secure a desirable spot, we recommend getting to the venue early, as it's "first come, first served."
The Syndicate was proud to host Darcy Tontonoz last Saturday, who also performed as part of the 2023 Live Music Series.
If you're unable to make the event this Saturday, there's no need to worry! Summer is still here, and as such, more entertainment is on the horizon.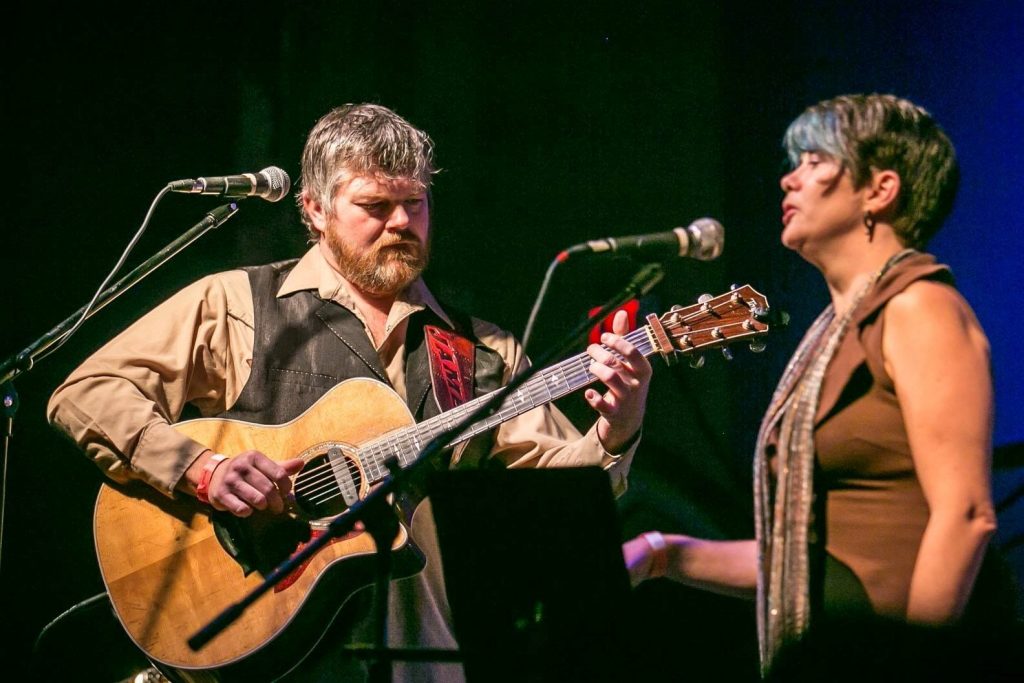 On Saturday, August 26, Moonshine & Wine will take the stage. The band is known for its songs that have hit generations of genres, including bluegrass, folk, country, and even bits of rock. Yet, impressively enough, the duo has never strayed from their own vision.
Finally, on Saturday, September 9th, Bob Lucas will be performing in the Beer Garden. Coming up during the great folk scare of the 60s, Lucas was fortunate to be taken under the wing by some of the great traditional musicians and singers. It is the wonder of that era that still holds keen with him today.
If you've yet to experience the 2023 Live Music Series at The Syndicate, there's still time! We hope to see you soon!